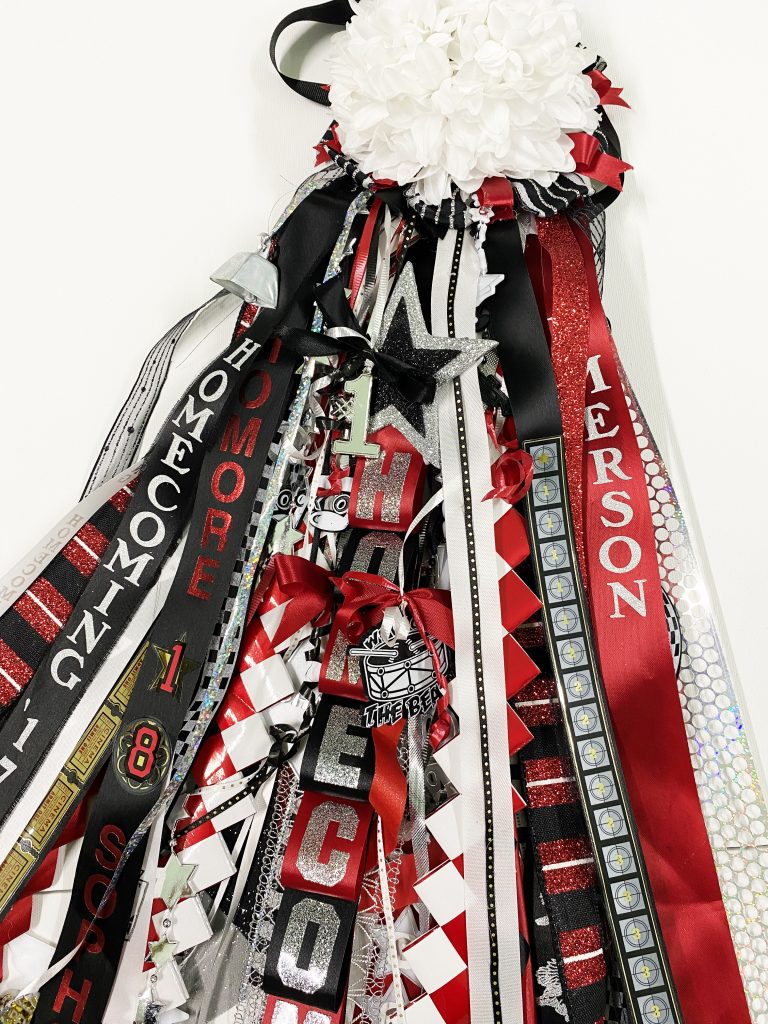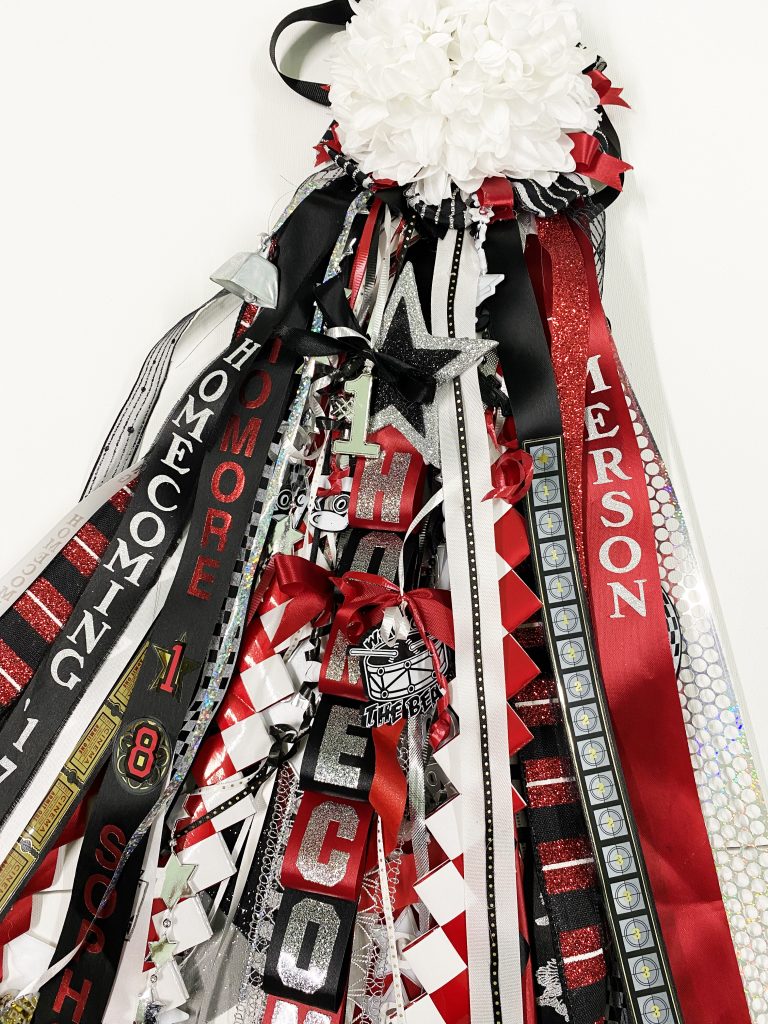 BY AUDREY ASHE
When it comes to autumn in the Lone Star State, mum's the word, but it isn't how our friends in the U.K. refer to their mothers. Texans are accustomed to thinking of mums as attention-grabbing blooms just waiting to be adorned with crepe paper, beads, glitter, ribbons, feathers, and even lights. You name it. Anything and everything is game.
For those who've recently become Texans, mums are a fashionable floral decoration commonly seen around schools and campuses during homecoming season. They're generally used as a type of corsage pinned to one's lapel or dress, hung around the neck, or held by a hand proudly displaying school colors and seasonal embellishments. Traditionally, they're bought for young women and men by their homecoming dates, though it's perfectly fine to be given one by a family member or even splurge on one yourself. The male counterpart, albeit smaller, is called a garter.
So what's the difference between a regular corsage and a fabulous Lone Star mum, and where does this splinter originate? Well, it's hard to pinpoint the exact progenitor, but it's speculated to have roots going as far back as the early 1900s. The term mum is short for the chrysanthemum flower, which commonly blooms in the autumn months. There are accounts in the early 1900s through the 50s that mum corsage prototypes were given during the homecoming season. These were much simpler, with beautiful flowering blooms pinned to collars.
In the 60s and 70s, the humble homecoming mum began to evolve to mirror the warmth
and enormity of the Texas spirit. But it wasn't until the 80s they began to take the form they have today. Given they're a precious memento of an exciting occasion, it was a shame that organic flowers died so quickly. This gave rise to the use of silk and plastic mums, yet it wasn't the only change. As we all know, everything's bigger in Texas, and so began the ever-increasing size, flamboyance, and personal flair we see in homecoming mums today. Just imagine the fun being had in this scenario. It's 1987, the height of the age of excess. The hair is big, and the mum's even bigger still.
Slowly but surely, more of the common components we see in modern homecoming mums made their way into the mainstream. Nowadays, just about anything can be used to create homecoming mums. In fact, they're art pieces in and of themselves. And the grander and showier, the better, with some enveloping the front of the recipient entirely. While the flowering bloom is still the centerpiece with trailing ribbons, anything from monogrammed plates, toys, stuffed animals, and school mementos can be incorporated into elaborate, breathtaking designs.
Homecoming mums can be purchased starting at around $30 and run upwards to $100 and well over $500 for extravagant creations. As homecoming season approaches, place your order early with the florist and specify your pick-up day. If you have the time and ability to handcraft one for someone special or for yourself, you can find an abundance of online instructional videos.