Mom…Guess who asked me out?
All her friends are dating. All his friends have girl friends. All. Of. Them. Your teen now wants to move from hanging out with friends to dating.
Every child develops at his own pace. The fourteen-year-old next door is trustworthy enough to watch your toddler, while the sixteen-year-old in your house can't remember to wear a coat when it's cold. And now he wants to date. Is he ready?
Safety in numbers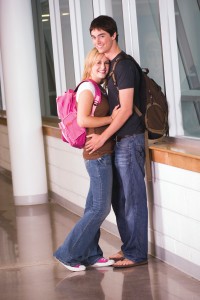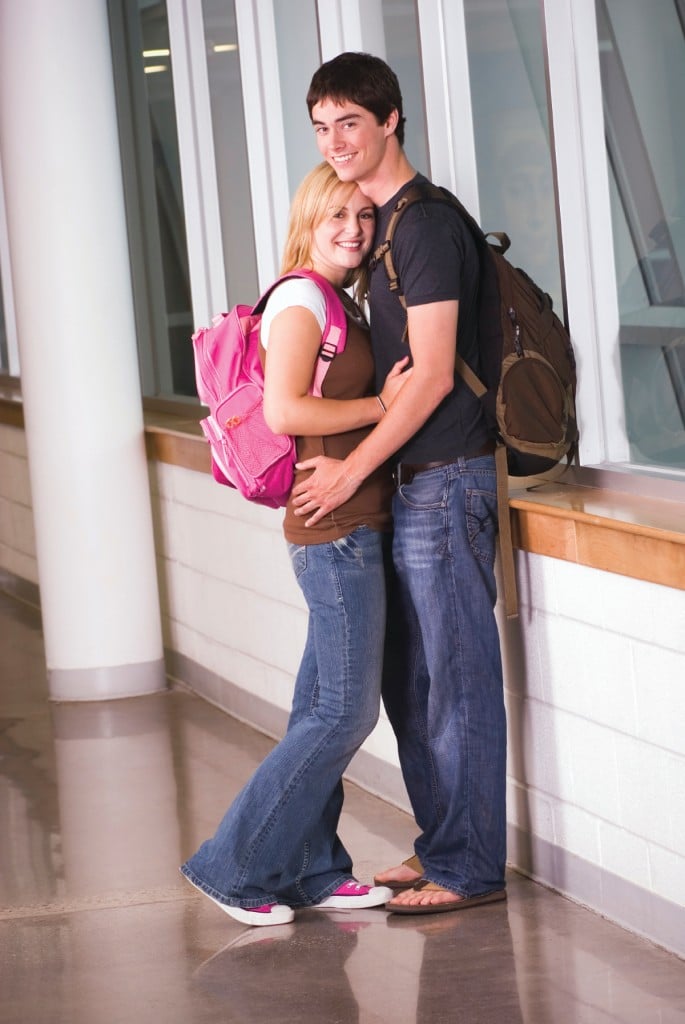 If your teen has never been out in mixed company before, encourage her to group date first. Part of her social development involves learning to communicate with the opposite gender. Interacting with boys while secure in the company of her friends allows her to make mistakes—say the wrong thing, spill a drink, trip on the sidewalk—with affable support.
At this stage, you will likely establish a drop-off location such as a movie theater or school event where she can meet her friends. Determine an agreed-upon time and dress code as well as know whom she is meeting.
In Teen-proofing, John Rosemond suggests parents and teens work out a mutually agreed-upon curfew. "The issue of curfew provides parents with an ideal way of promoting self-discipline, restraint, goal-setting, good decision-making, delay of gratification, responsibility and trust."
Set boundaries and establish expectations
As he moves to one-on-one car dates, sit down and discuss his plans a day or so before his date. Don't wait until he's about to walk out the door to 'lay down the law.' Things to cover include: where he is going, whom he is going with, and when he is expected home. You should also talk about etiquette. Will he text her as he pulls up to her house and expect her to come out on her own? No! Make sure he meets her parents and asks them when she is expected home.
"I'm seven and I'm in love!"

Remember your first crush? The boy with the red tennis shoes and the awesome Scooby-Doo lunchbox? The one ALL the girls thought was cute? Resist the urge to reach for the defibrillator when your second-grader announces her upcoming wedding to Evan, the cutest kid in her class. Ask her why she likes him. (Make notes later for her baby book!) Above all else, don't shout, "You're too young for a boyfriend!" Now is the time to establish open communication regarding the opposite gender. She's merely discovering the wonderful world of relationships—and enjoying the company of someone not really like her at all.
Determine acceptable check-ins
Since your teen likely has a cell phone, resist the urge to constantly check in with her. Dating provides an opportunity for her to display her maturity and for you to encourage her independence. Agree on a check-in, if you think appropriate, when she arrives and possibly as she's heading home.
You might also suggest she not text friends during her date. Talk about good manners and respect for others. Her attention should be focused on the boy she's with, not telling her friends all about it.
 Sex, drinking, and other no-no's
While you've likely already discussed sex with her, now is the time to let her know your expectations and give her permission to set limitations concerning her body. In Teen-proofing, Rosemond also writes that "a warm relationship between father and daughter is the best deterrent to early sexual activity. A girl who feels approved of and respected by her father is…better able to 'just say no.'"
As far as drinking, smoking and other adult-only behavior your child isn't ready for, understand that it happens. Without giving your child permission to partake, do give him permission to call you without judgment if he's in a situation and needs a ride home. "As one learns from reading Genesis 2-3, you can be a perfect parent and your child will still make bad choices," Rosemond states. "Good parenting is doing the right thing when a child does the wrong thing."
By Pamela Hammonds
Did you like this post? Here are more posts you may like!