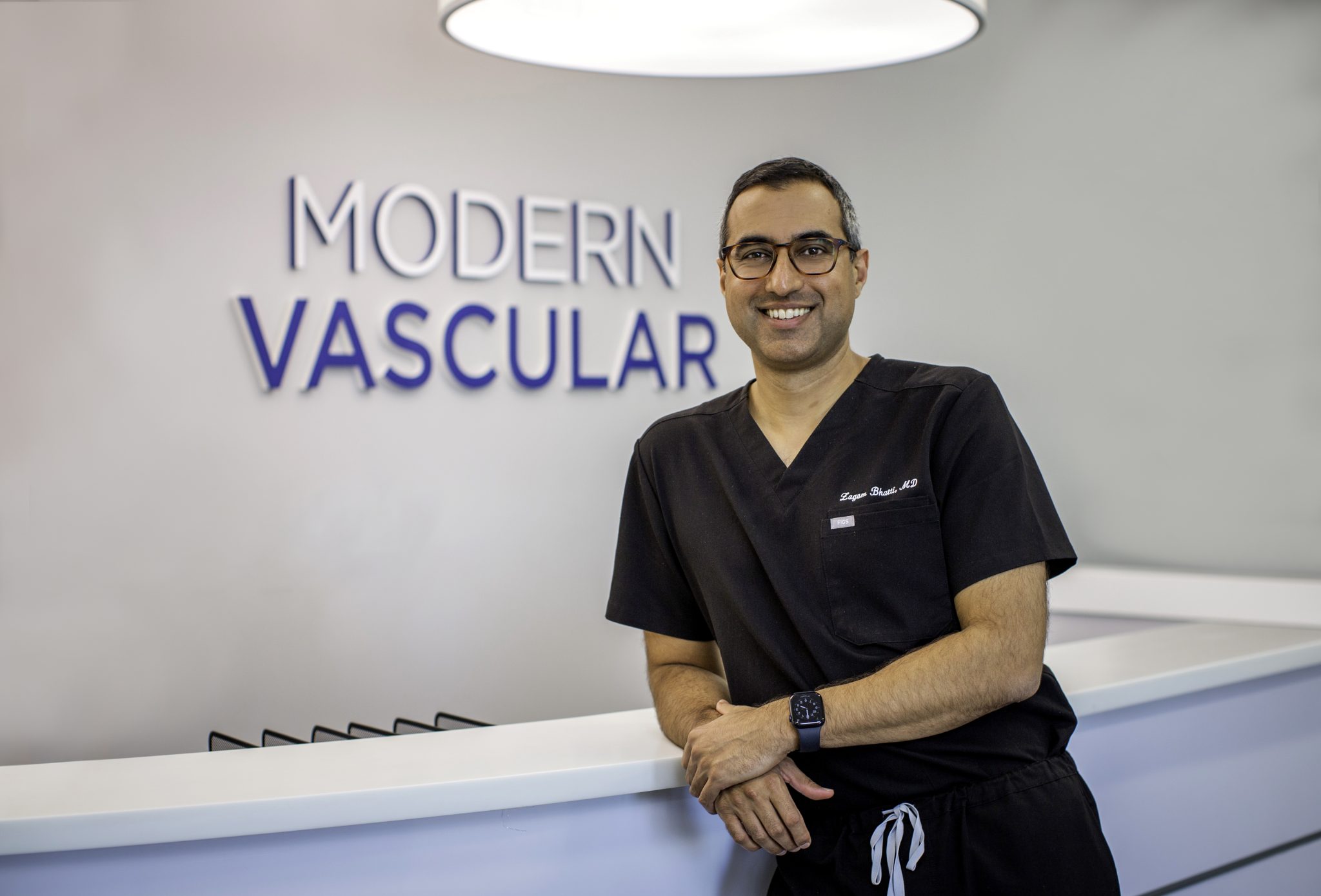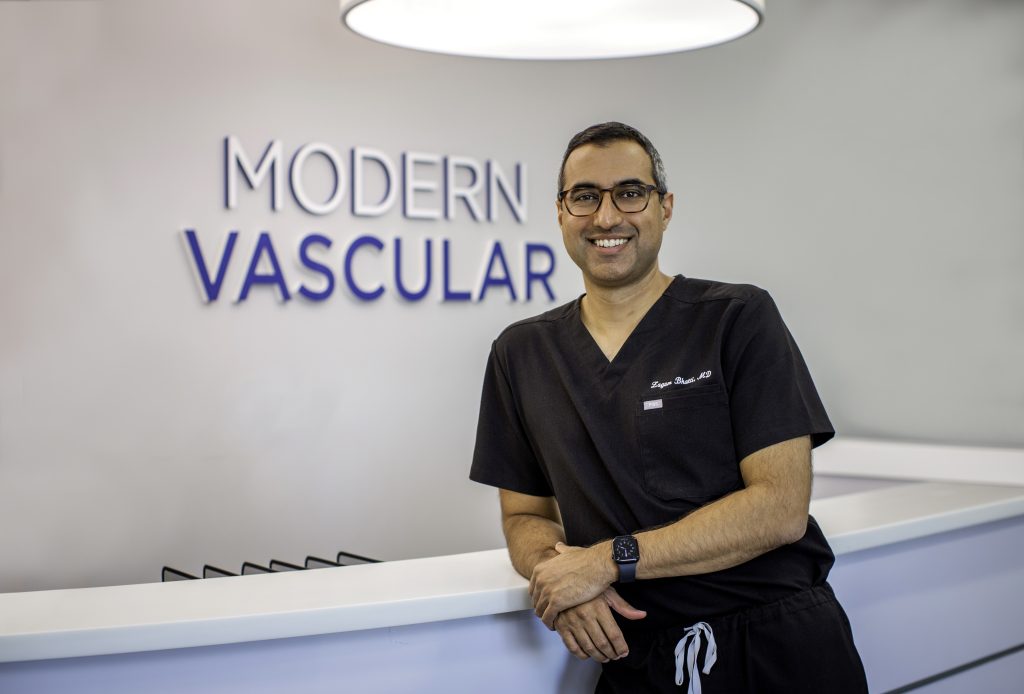 BY SYDNI ELLIS | PHOTO BY KELLEY SWEET PHOTOGRAPHY
Your Leg Pain May Be Telling You Something
Occasional leg pain is a normal part of life, but if the pain is caused by peripheral artery disease (PAD), it is important to take action quickly. Modern Vascular specializes in the treatment of PAD. Their team of highly trained, medical specialists provides minimally invasive, personalized PAD treatment that could prevent amputation.
Led by vascular and interventional radiologist Zagum Bhatti, MD, the Houston-area Modern Vascular clinic in Richmond, Texas offers comprehensive vascular care including testing, diagnosis, and on site treatment of PAD. "We have two state-of-the-art procedure rooms with the latest tools on the market to help us achieve success in difficult cases," said Dr. Bhatti. "Modern Vascular is committed to helping patients suffering from PAD and all of its downstream effects," said Dr. Bhatti. "We believe that amputation should be avoided at all costs. This is our mission."
According to Dr. Bhatti, PAD is where you have atherosclerotic plaque resulting in a narrowing of vessels that carry blood from the heart to the legs. PAD affects approximately 8 to 12 million Americans, with senior citizens and those with a history of diabetes, smoking, obesity, high blood pressure, or high cholesterol posing a higher risk. Without intervention, PAD can lead to limb loss, yet 90% of PAD related amputations are avoidable.
"For patients who have blocked arteries resulting in significant impairment or threat of amputation, minimally-invasive procedures using interventional radiology make a huge impact.
In most cases, an in-clinic procedure can get patients feeling better and home the same day."
added Dr. Bhatti. "In addition, these in-office procedures often help patients avoid future amputations and can even save the patient's life."
Dr. Bhatti has spent the past seven years working to improve the quality of life for PAD patients, as well as training numerous residents and fellows, in Houston. "A patient can have debilitating pain, wounds, or ulcers in a lower extremity, or they can have claudication, which is pain with exertion," said Dr. Bhatti. "For patients who have lifestyle-limiting pain, especially pain at rest, or wounds at-risk of progressing that could result in the need for amputation, we will schedule a procedure to open blocked arteries."
While PAD treatment is Modern Vascular's specialty, Dr. Bhatti has also added minimally invasive treatments for venous insufficiency, osteoarthritic knee pain and relief from uterine fibroids to his practice. "Interventional Radiology the clinic and go home the same day." If you think you may have PAD, or one of the other conditions that Dr. Bhatti treats, the best thing you can do is go to a Modern Vascular clinic for a complete exam.
Patients can take an online PAD assessment at ModernVascular.com, call (866) 4PAD-HELP or (866) 472-3435 to speak to a patient advocate regarding their specific symptoms or call the clinic directly at 1-346-758-8414 to schedule an appointment.
Contact
7103 South Peek Rd, #300
Richmond, Texas 77407
(866) 4PAD-HELP or (866) 472-3435
ModernVascular.com