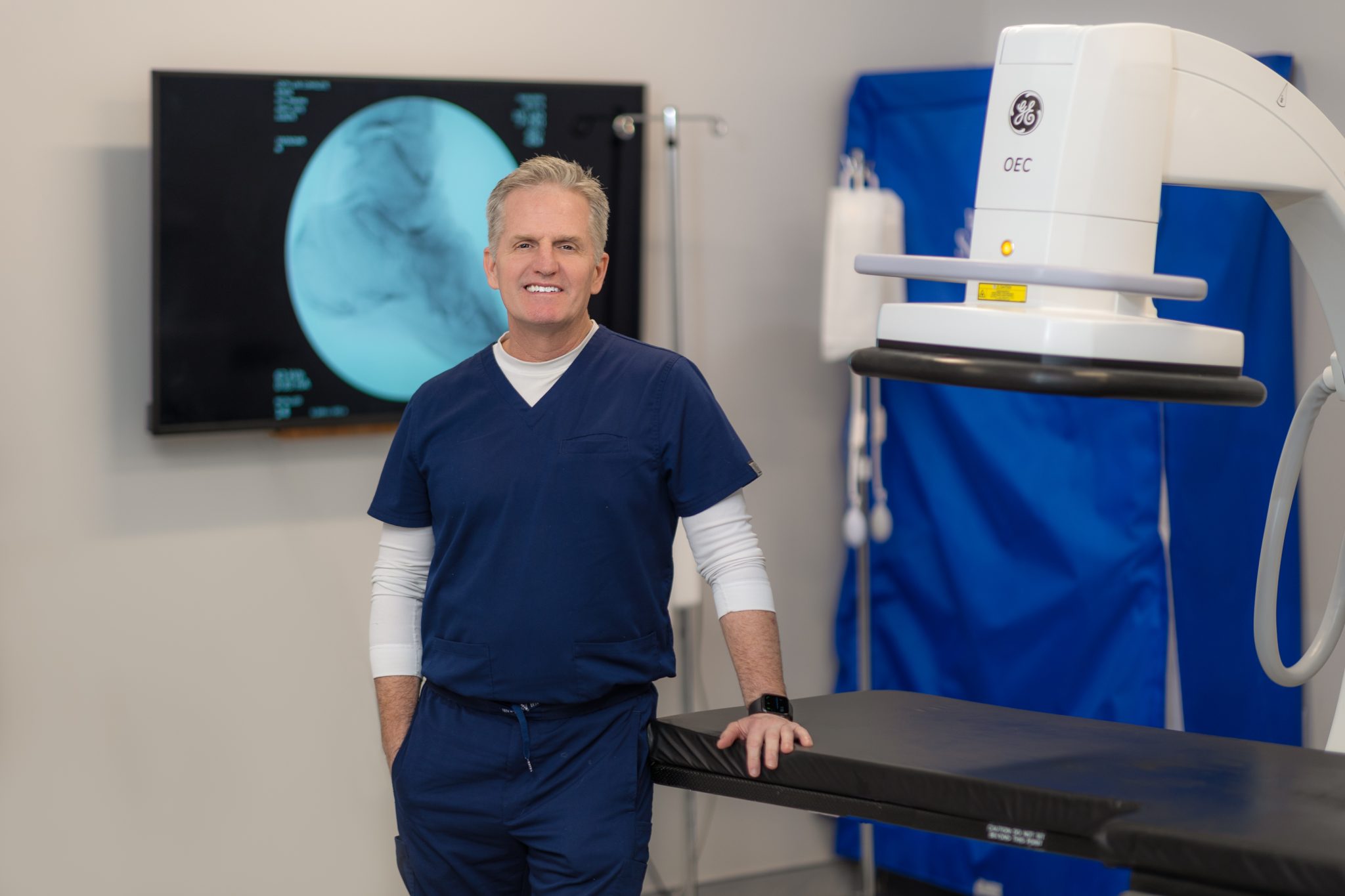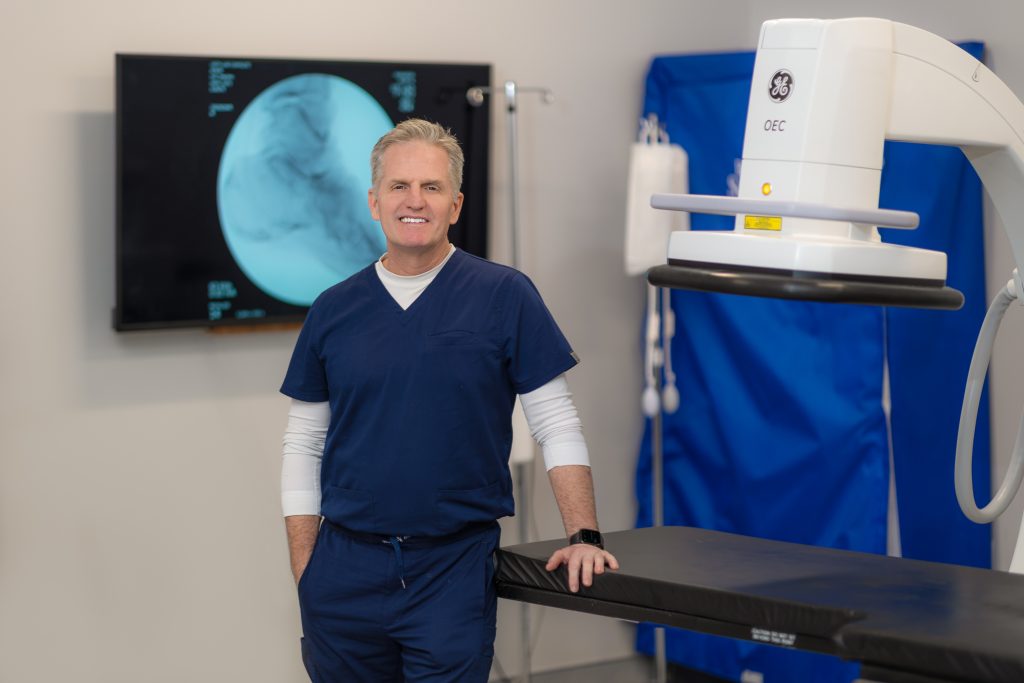 BY SYDNI ELLIS | PHOTO BY KENNY RICHARD PHOTOGRAPHY
If you are suffering from leg pain or a wound that doesn't seem to heal, then you may have peripheral arterial disease (PAD). If so, the team of highly trained, medical specialists at Modern Vascular can provide minimally invasive, personalized PAD treatment that could prevent amputation. The Fort Worth, Texas, clinic opened in June 2020 to provide another convenient location to get the care you need.
Modern Vascular in Fort Worth is one of 17 locations across the country (including four in Texas). The clinic's newest doctor, Gary Allen, MD, is board certified in vascular and interventional radiology with over 20 years' experience performing interventional radiology procedures with a specialized interest in PAD.
He is passionate about helping people understand PAD and get the treatment they deserve.
"Peripheral arterial disease is the excessive buildup of atherosclerotic plaque, which can significantly narrow or even completely block the vessels that carry blood to the limbs," said Dr. Allen. "In its worst form, termed critical limb ischemia (CLI) patients have severe pain, wounds that are difficult to heal, and/or gangrene. Left untreated, these patients are at high risk for amputation."
Unlike other clinics, amputation is a last resort for Modern Vascular. "Treatment options include endovascular intervention and in some advanced cases, surgical bypass," explained Dr. Allen. "At Modern Vascular in Fort Worth, we employ the most advanced minimally invasive endovascular treatment to improve the blood flow. This treatment involves placing a small catheter into the artery, cleaning out the plaque-termed atherectomy, balloon angioplasty, and sometimes stenting of the blood vessels. Modern Vascular in Fort Worth has all of the latest and most advanced tools forthis treatment."
Additionally, Dr. Allen and other Modern Vascular clinics perform procedures for patients with osteoarthritis of the knee, uterine fibroids, and problems with the deep veins of the leg and pelvis. Genicular artery embolization (GAE) is a procedure that helps reduce pain for people that suffer from osteoarthritis of the knee, and uterine fibroid embolization (UFE) is a minimally invasive alternative for patients with symptomatic uterine fibroids.
Dr. Allen joined Modern Vascular in Fort Worth at the beginning of 2022. He completed his residency and fellowship at University Texas Medical Branch. Dr. Allen is committed to his patients, dedicated to healing their wounds, preventing amputation, and giving them a better quality of life. Patients can complete a free PAD Risk Assessment Quiz on ModernVascular.com to determine if they may be at risk for PAD.
If you would like more information, you can schedule an evaluation at Modern Vascular in Fort Worth or dial (866) 4PAD-HELP or (866) 472-3435 to talk to a Modern Vascular patient advocate about your specific symptoms or to help you set up an initial consultation. With help from an experienced doctor like Dr. Allen, you are one step closer to feeling like yourself again.
Contact
5750 Stratum Drive
Fort Worth, Texas 76137
(866) 4PAD-HELP or (866) 472-3435
ModernVascular.com/Clinics/Fort-Worth/