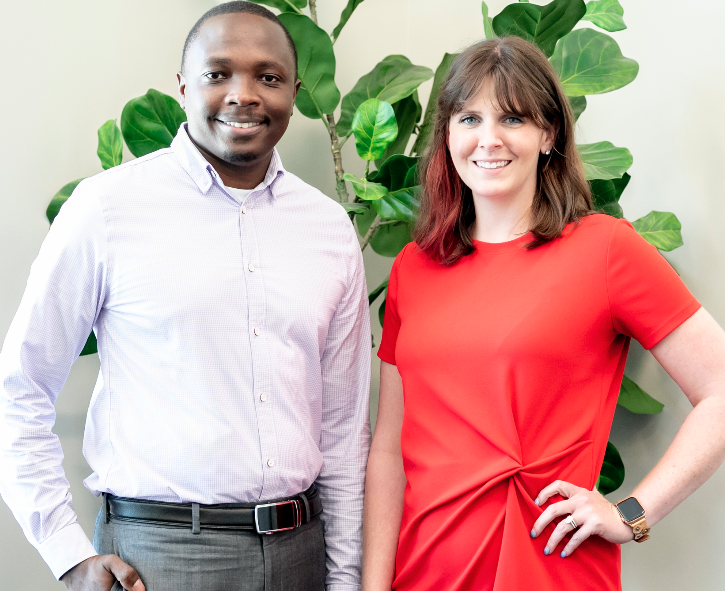 By Meredith Knight | Photos by Elizabeth Ann photography
---
Creating and fostering a partnership with a primary care provider is one of the most important things you can do for your lifelong health. The board-certified doctors at Modera Clinic believe your PCP shouldn't just be someone you see when you're sick —they should be your partner in preventative medicine, and an active participant in your lifetime wellness journey. They work toward that goal.
At their Little Elm and Prosper offices, the Modera team offers comprehensive primary care that combines traditional and functional medicine in a range of services including:
Wellness visits

Urgent care

24/7 telemedicine

Nutrition counseling

Pharmacy support

Chronic care for children and adults

Women's health

Mental health

Functional medicine
Modera Clinic does it all with a traditional, personal touch married to the latest technology and knowhow.
Primary Care for your Urgent Care Needs
The Modera Clinic team understands that your health doesn't correlate with usual office hours. That's why they established extended hours, so you can receive urgent care when you need it right there in your medical home, saving you time and money and keeping your care all in one place.
Both Modera Clinics are open to patients Monday through Friday from 8 AM to 7 PM and Saturdays from 9 AM to 1 PM. Or you can call anytime 24/7 and speak to the doctor or nurse practitioner on call. No need to resign yourself to an ER or urgent care visit. Your healthcare partners are there for you.
Onsite EKG and In-House Labs
Your medical home should also provide you with the diagnostic testing you need. The Modera Team is dedicated to providing accurate medical testing in a comfortable and caring environment. They've invested in the latest diagnostic tools offering them under one roof where your healthcare team can diagnose your family medicine needs quickly and accurately, even if you come in after hours, then partner with you to build a comprehensive treatment plan.
Same-Day Care
In their effort to help you keep all your care in one location, the Modera team offers same-day appointments to help you with urgent needs, when you're unable to wait for an appointment on a different day. Just call your wellness team and let them know you need to be seen today.
Med Spa Services
The Modera team heard from many patients who were less than pleased with the med spa services they were receiving. As their patients requested, they began building a cosmetic menu beginning with Botox and fillers and expanding to include body sculpting, photo facials, and more. Modera has invested in state-of-the-art technology from companies such as Inmode. Patients are thrilled with the results they're achieving, and the highly trained and experienced medical staff is prepared to handle any potential negative reactions. Which med spa services would you like? Let the Modera team know.
Focus on Wellness
Wellness is always the goal at Modera Clinic. While the three board-certified doctors, four nurse practitioners, and their seasoned team are highly trained and experienced in providing emergency medicine and managing chronic conditions, they'd ideally love to partner with you and your family to keep you healthy and thriving. So, you and your family never need expensive emergency services again. Modera will consult with you about your family's medical history, diet, exercise, lifestyle and conduct all the necessary testing in order to counsel you about changes you need to make to maximize your lifelong health.
Meet Your New Wellness Team
Originally from Nederland, Texas, Dr. Trevor K. Huber moved to Denton to receive his undergraduate degree. He graduated with honors from the University of North Texas with a major in biology and a minor in chemistry. He received his doctorate in osteopathic medicine from Nova Southeastern University College of Osteopathic Medicine in Fort Lauderdale, Florida. After graduating from medical school, Dr. Huber completed his specialty in family medicine at UNTHSC/Medical City of Fort Worth Family Medicine Residency. In his free time, he's an avid cyclist and reader and volunteers with his family at Fellowship Church.
Originally from Dallas, Dr. Blair Thwaites graduated from Baylor University, where she majored in neuroscience. She received her doctorate in medicine from St. George's University School of Medicine and her diploma of higher education in biomedical sciences from Northumbria University. After medical school, Dr. Thwaites completed her residency in family medicine at Methodist Health System in Dallas. During her residency, Dr. Thwaites completed additional training in integrative medicine through the Andrew Weil Center for Integrative Medicine. Dr. Thwaites enjoys spending time with her family, being active outdoors, fishing, and reading.
Dr. Nezerwa Eric is originally from Rwanda, a small, beautiful country in eastern Africa. He moved to Dallas with his family and has called it home ever since. Dr. Nezerwa graduated from the University of Texas at Dallas with a major in biochemistry. He received his doctorate in medicine from the University of Texas Medical Branch in Galveston, Texas. Dr. Nezerwa completed his residency training in family medicine at the University of Texas Medical Branch Family Medicine Residency Program. Dr. Nezerwa enjoys spending time with his family, photography, running, and playing chess.
Find out more about this dynamic family-medicine team at ModeraClinic.com.