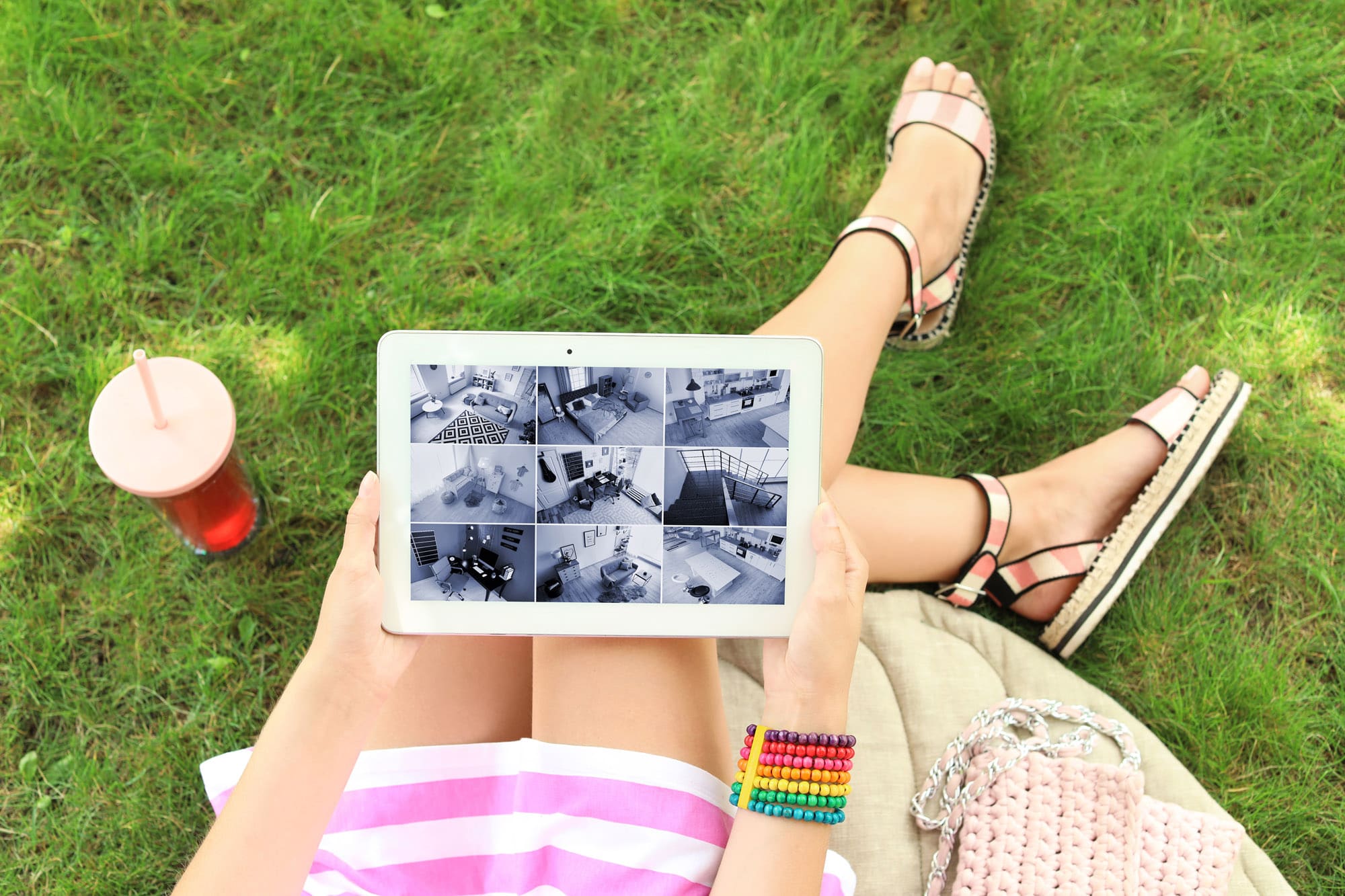 Ensuring you and your home can both rest easy when you're on the road
By Mimi Greenwood Knight
It's finally time for a vacay, and boy do you need it. But how exactly are you supposed to relax, unwind, and leave your cares behind if you're worried about the security of your home?
Enlist a Trusted Neighbor
Remember how your mom or grandma always kept a spare key under the doormat or above the doorframe? Yeah… don't do that. Instead, find a neighbor you trust or a friend who lives close by and give them a spare key, just in case you need them to access your home for you while you're away.
Hide Valuables Creatively
Safe behind a picture in the bedroom? That might be the first place a burglar looks. Get more imaginative by hiding valuables in kitchen cabinets, bathroom cupboards, the bottom of the toy box, or in the dog's bed (although that won't protect anything from fire damage).
Keep Your Daily Services Active
Enlist a friend or relative to gather mail, newspapers, and packages, or cancel service for the time you're gone since seeing things pile up can alert a thief to your absence. You might also ask a friend or neighbor to park in your driveway periodically and hire someone to keep mowing your lawn.
Hire a House Sitter
If you know a trustworthy sitter who'd consider a stay in your home something like a vacation, it can be a win/win situation. Hire them to live in your home and keep an eye on it while you're gone. If you have pets, they can also serve as a pet sitter, which means you won't have to board your cat or dog.
Don't Announce Your Departure
Don't post on social media about your trip—ultimately broadcasting your home's vulnerability—until you return. You can share to your heart's content once you're home from your adventure. If you really must share, ensure you're only corresponding with a small group of close friends.
Install a Home Security System
The best way to guarantee peace of mind about your home is to install a home security system. In addition to alarms that trigger if one of your home's entries is breached, the right system will offer you remote viewing of your property (even at night), allow you to control temperatures and switch lights off and on, and generally create the appearance that the home is occupied. Some systems permit you to provide and change entry codes for guests who will enter while you're away. Many newer systems include cameras which you can remotely pan, tilt, and view on any of your smart devices that can receive a data signal.