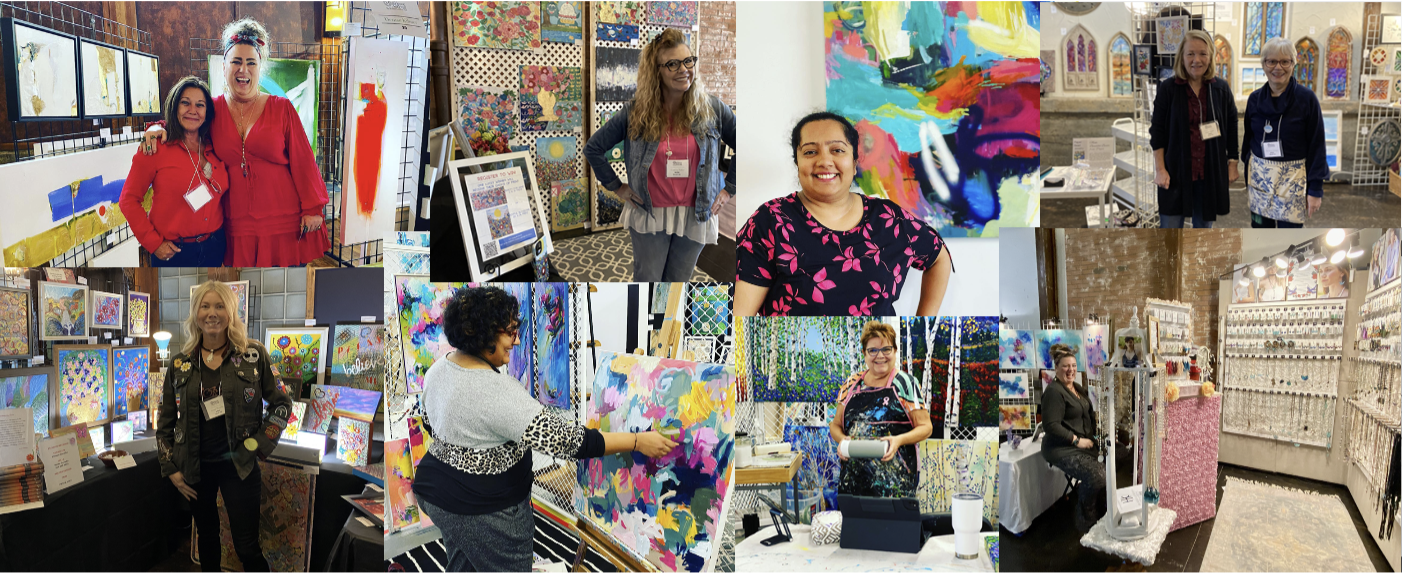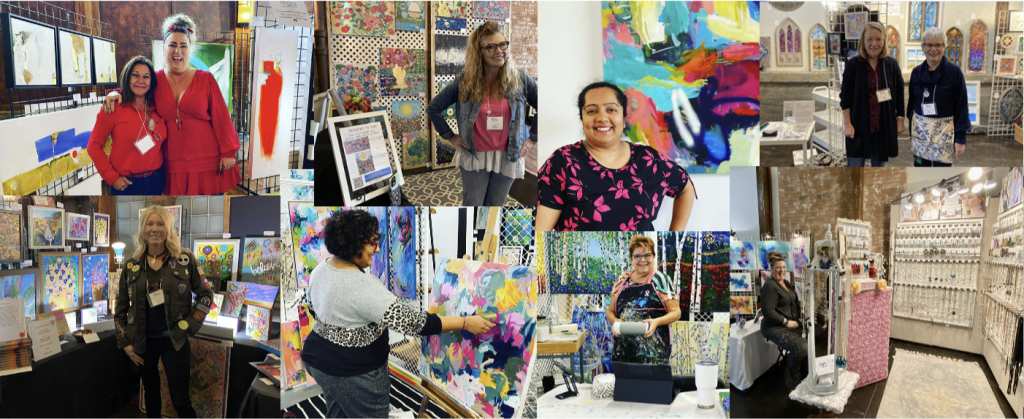 By Annette Brooks
---
Mark your calendars, then head to McKinney this August 27 and 28 for the MillHouse Foundation summer ArtFest from 11 AM to 5 PM on both days. Held indoors in the historic McKinney Cotton Mill at 610 Elm Street, ArtFest is fun for everyone and a great way for talented local and regional artists to showcase and sell their work. It's open to the public, and admission is free. Immerse yourself in a colorful environment amidst quality art, meet the artists, and enjoy great food, live entertainment, and refreshing libations, including frozen drinks.
"The ArtFest artists are truly remarkable, and there will be a wonderful variety of artwork available of all sizes and genres. Drive a vehicle with some extra room to take home your finds," says Beth Beck, PhD, MillHouse Foundation founder, and executive director.
Live entertainment will be provided by musician Wesley Phipps, who will play throughout the weekend. Enjoy street tacos and more provided by Tasty Casa, an east McKinney neighborhood restaurant.
Make a Weekend of It
Bring family or friends and plan to stay a night and enjoy a weekend getaway in McKinney. After you browse through the ArtFest booths and find the perfect pieces to take home, head to the historic square in old downtown McKinney located about a mile from the Cotton Mill. Browse through unique shops and boutiques at your leisure, dine at one of many restaurants, or relax at a wine bar and people-watch. Stay downtown at a local hotel, inn, or bed and breakfast (DowntownMcKinney.org/listing/lodging) and immerse yourself in the laid-back downtown McKinney vibe.
About MillHouse Foundation
MillHouse Foundation is a nonprofit charitable and educational corporation created to promote female artists and entrepreneurs. MillHouse Foundation partners with the Cotton Mill Partners to offer art festivals showcasing local and regional talent and to bring art patrons to historic McKinney to shop, eat, and enjoy the city.
The MillHouse Foundation Board creates strategic guidance for ArtFest. Board members include Dr. Beck; Aimee Woolverton, award-winning photographer and creative services director; Dana Brock, artist, jeweler, and art director; Andrea Holmes, painter and muralist; Gail Delger, watercolor, printmaking, collage, and acrylic artist; and Lisa Temple, figurative portraiture and abstract expressionism artist.
Sister nonprofits, MillHouse Foundation and MillHouse McKinney, operate out of the Cotton Mill to lift up micro-business women in creative fields. MillHouse McKinney operates the 14,000-square foot MillHouse facility with 32 studios for female artists and creatives and hopes to add more studios in the future.
"The Cotton Mill is a beautifully renovated space where you're surrounded by century-old architecture and a slice of McKinney's history," Beth explains. "Our studios provide a place for women to spark their creative flame as well as meet and collaborate with other local artists."
Funding and in-kind support for ArtFest are provided by the Cotton Mill Partners, Ltd., McKinney Arts Commission, Visit McKinney, and McKinney Community Development Corporation.
---
Contact
610 Elm Street, Suite 1000
McKinney, Texas 75069
(202) 810-2101
MillHouseFoundation.org
MillHouseMcKinney.com