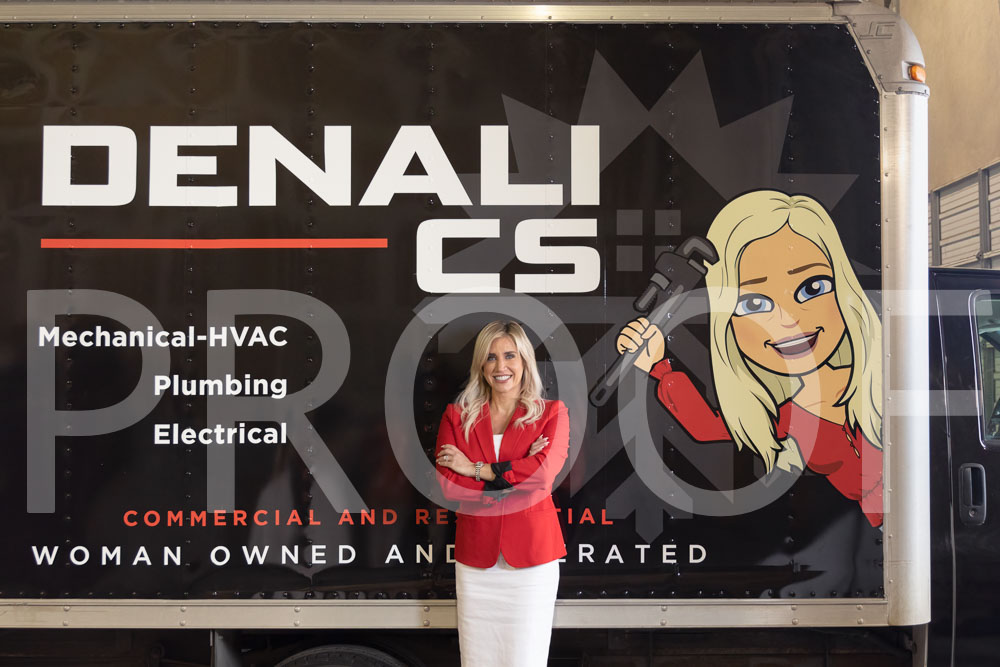 BY MEREDITH KNIGHT | PHOTO BY PENNYWHISTLE PHOTOGRAPHY
When you drive through the Dallas Metroplex, you can bet many of the homes and businesses you pass are cool in summer, warm in winter, and safer all year round thanks to one local, family-owned company. Michelle Thrailkill, president of Denali Construction Services, LP doesn't take that lightly.
"Without the infrastructure most of us take for granted, we'd all be pretty miserable," she said. "That's what we do. We think about all the plumbing, electrical, and mechanical infrastructure in local homes and businesses, so you don't have to. We truly care about our customers. So much so that it's become our tag line, 'at Denali we just care more.'"
As passionate as Michelle is about the family business, she didn't always see herself working there. She started in nursing, then was a diabetes educator, and finally transitioned into the business sector of medicine for industry giants United HealthCare and CVS Caremark. Meanwhile, her parents were getting older and looking for a succession plan at Denali. In 2011, Michelle took a risk and decided to give the family business a go. In an industry dominated by men and with a newly minted taste for business, she dove head first into learning every aspect of the business (even earning her HVAC technician's certification) and in 2014 moved into the president's position.
"My parents have done an amazing job building this company, and they're well respected across the industry," Michelle said. "But as a woman coming into a predominantly male field, I can see things differently. I see all my parents have done and it's great. But I also see ways we can add to that and take things in new directions."
Michelle's successes haven't gone unnoticed. In March 2022, she was elected the first woman in Texas history to serve on the board of directors of the Mechanical Contractors Association. "I hope I can encourage more woman to consider mechanical industry careers," she said. "We have a lot to offer this industry."
Michelle's parents have been impressed by her commitment to continue the family tradition. "I think the real success of Denali has been incorporating family values into the business," Michelle said. "This is a people business, and our customers and employees are like family. We want to serve this community and offer long-term 'comfort solutions' for businesses and families."
Denali's projects are diverse, serving DFW Airport and many of its municipalities and private businesses. "It doesn't matter if it's a one-hour repair job or a two-week project upgrading a facility, what we do is integral to the everyday health and happiness of our DFW neighbors. And we're proud of the work we do."
When not on the job, Michelle is a wife and a mom to one daughter and two stepsons. Her daughter and older stepson recently joined the family business. "It's time to remove the stigma of blue-collar work," Michelle said. "What we do is vital to the health and happiness of our community and it's something to be proud of."
Contact
(214) 350-9555
DenaliCS.com