About the Expert
Attorney Presbitero's practice focuses primarily on commercial real estate and business transactional matters for small to mid-size private businesses. His experience representing clients encompasses a variety of areas: mergers and acquisitions, real estate, insurance, bankruptcy, nonprofit, business/commercial, estate planning and probate, and creditor rights.
---
Q&A
Why should I contact a business or corporate attorney?
We encourage people to do their due diligence and consult with an attorney regarding all legal agreements, contracts, or documents, especially when forming a business. Many people may consider it easy and sufficient to form and operate a business by simply using information and forms found online — it is not. The formation and operation of a business involves many complexities and considerations. When people attempt to do this on their own, there are inevitable gaps in the process and in any resulting agreements, contracts, or documents. They often fail to accomplish what they intended or leave themselves exposed to liability.
What are the reasons and purposes for forming entities?
The most common reason people contact us to form a business entity is liability protection. Limited liability entities insulate people from some forms of liability, provided they have the proper documents and obey the formalities of the business entity. We provide a blueprint outlining ownership, management, and operations for clients to follow to hopefully limit their liability.
How do I determine the proper entity selection for my business?
Ultimately, the choice of entity will be based on a client's needs and goals. Currently, the limited liability company is extremely popular because of its versatility in organization and operation. However, it is not always the optimal choice. Important considerations for the choice of entity include taxation, ownership, management, and the nature of the business operations or investments. We address the legal considerations, and we work with other experts to cover all other aspects.
What considerations for business ownership and management can an attorney provide?
Once a client determines the owners, important points to consider for ownership are funding the business with capital, and each owner's rights with respect to voting, profits, and capital. They then decide who will run the business and how the business will run on a day-to-day basis. Will they serve as manager, officer, or employee, or bring in third parties to serve as managers, officers, or employees? In many instances, our clients will be an owner, manager, officer, and employee. We teach our clients the differences in these capacities because they are legally significant. Failure to adhere to such differences may expose them to liability.
What about business succession planning and exit strategies?
All business owners must have an exit strategy or a business succession plan. Business succession planning is estate planning for one's business and it is needed to determine what happens to their business when particular circumstances arise. What happens if they can no longer run their business due to either death or incapacity, or they simply do not want to run their business anymore? Do they want ownership to transfer to business partners, family members, employees, or a third party? These types of discussions are all part of my initial dialogue with clients. We plan with an eye toward the future and growth of a business and continue to consult with clients throughout the life of their business.
---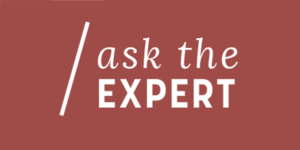 StarrLawFirm.com
(972) 633-2588