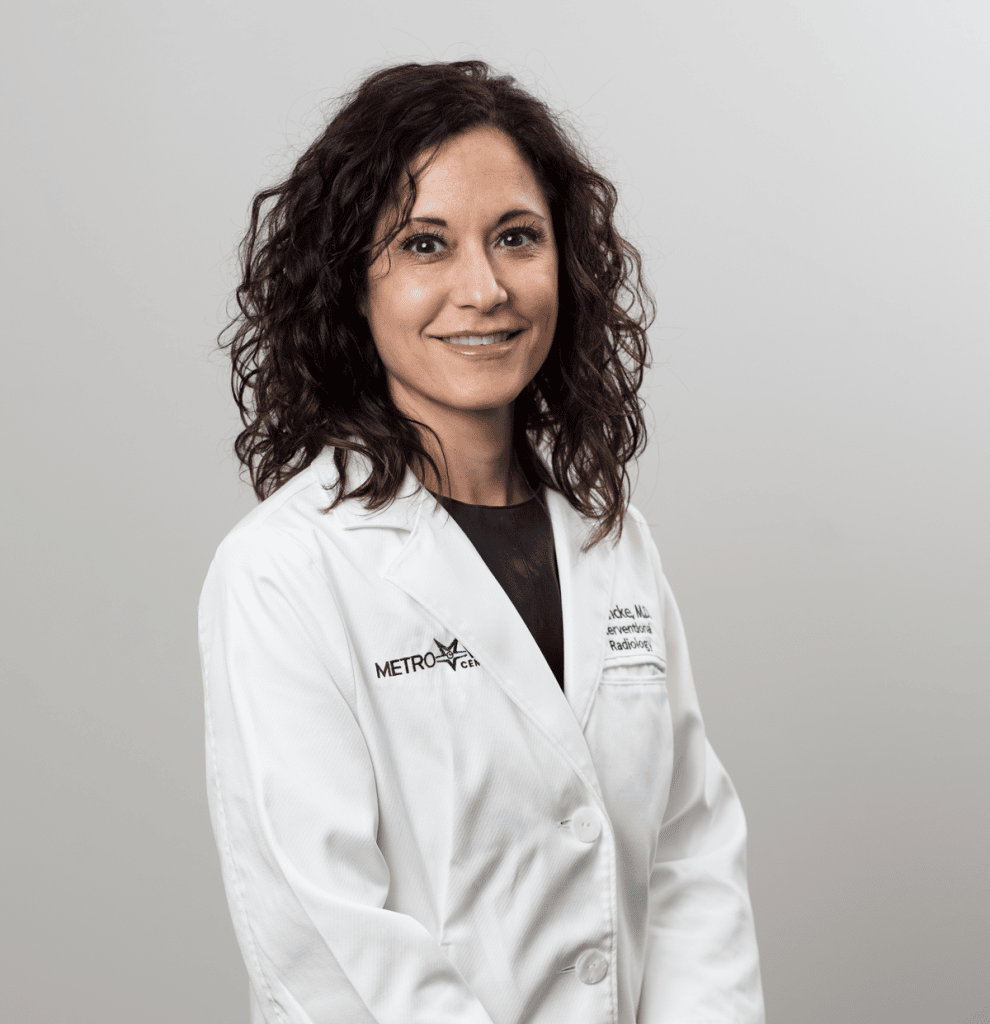 By Melissa Gautier
Dr. Tonie Reincke is a board-certified interventional radiologist with more than ten years' experience in vein surgery. Highly accomplished in minimally invasive surgery, she has performed thousands of vein surgeries and has trained many physicians in her field.
As a surgical nurse prior to becoming a doctor, Dr. Reincke witnessed the painful, archaic process of vein stripping, requiring weeks of recovery time. At Metro Vein Centers, Dr. Reincke uses safe, minimally invasive procedures to close stretched veins. The in-office procedure is catheter-based, involving a flexible, straw-like device inserted into the damaged vein to close it. There's no downtime and very minimal pain, if any, making it a desirable treatment.
Risk Factors in Vein Disease
"The number one risk factor involved in vein disease is genetics and heredity," she says. "It's not gender discriminate and affects both women and men." Being older than age 50, obese, and having an occupation where you sit or stand a lot, adds to that risk.
"As we age, our veins become stretched out, causing aching legs to feel heavy and tired. It's a progressive disease that doesn't visibly show signs of damage until it's too late to repair." The physicians at Metro Vein Centers embrace a team approach, working with you to determine a personalized treatment plan tailored to your needs.
Attentive and focused on her patients' overall wellness, Dr. Reincke's compassionate, caring nature is recognized and appreciated by her thousands of patients. She makes herself available 24 hours a day, seven days a week for their after-surgery care. Dr. Reincke takes charge of their care before, during, and after treatment. "Patients will always see me personally every time," she says. Currently, she serves both the Sugar Land and Clear Lake Metro Vein Center locations.
Dr. Reincke's undergraduate studies in registered nursing were completed at Indiana University. She continued her education at Saint Francis University, becoming a physician assistant. She graduated medical school at Wayne State University, finishing her radiology residency and an accredited interventional radiology fellowship at the Detroit Medical Center.
Her multi-faceted career as a registered nurse, physician assistant, and a medical doctor has allowed her to focus her passion on patient care. Voted by her patients, she garnered a coveted Living Magazine Best Vein Doctor award in Fort Bend County in 2017, and was featured as a Top Doc in Fort Bend County for Living Magazine in 2017 and 2018.
Vein Disease Warning Signs
Pain

Aching legs

Restless legs

Night cramps
Services Offered
Endovenous Laser Ablation

Radio Frequency Ablation

Sclerotherapy

Varithena
---
Contact
1111 Highway 6, Suite 250
Sugar Land, Texas 77478
(832) 770-7967
250 Blossom Street, Suite 230A
Webster, Texas 77598
(281) 688-9056