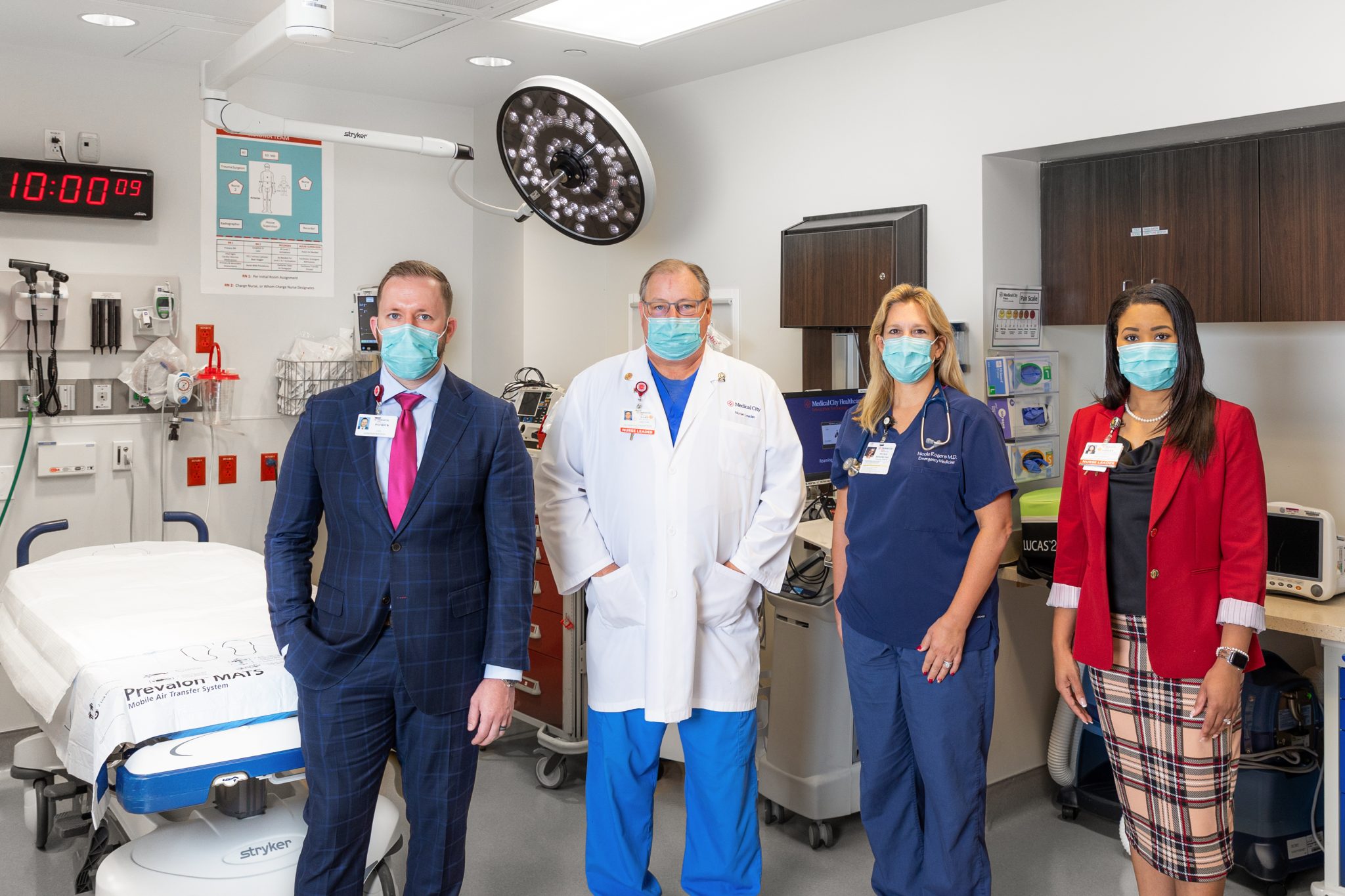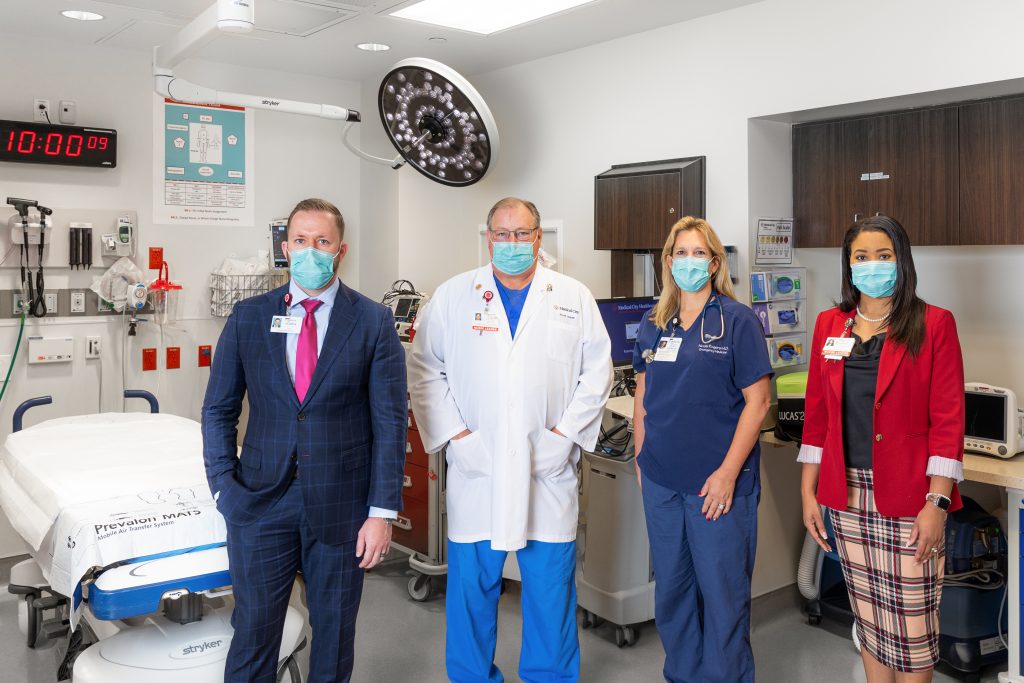 BY DAVID BUICE PHOTO BY KENNY RICHARD PHOTOGRAPHY
Medical City Frisco is a 61-bed acute-care hospital that offers a range of services, including neurosurgery, orthopedics, robotic-assisted laparoscopic surgery, women's services, imaging, emergency services, and a state-of-the-art cardiac catheterization lab and surgical specialties.
Level III Trauma Center
Among its recent accomplishments, Living readers selected Medical City Frisco as the best ER in Frisco in 2021. The facility has also been designated a Level III Trauma Center. That means its emergency department has undergone a rigorous review process, following standards set by the American College of Surgeons, and has achieved recognition from the Texas State Department of Health Services as an advanced trauma facility providing 24-hour, immediate emergency care for a variety of needs."This accomplishment reflects our ongoing investment in and commitment to providing excellent emergency and trauma services for our community," said Medical City Frisco CEO Patrick Rohan. "Designation as a Level III Trauma Center is another reason Medical City Frisco is the destination of choice for healthcare excellence in Frisco."
Nearly 300 Years of Service
Medical City Frisco's emergency department has been honored the last two years with parent company HCA Healthcare's prestigious Unit of Distinction Award for Excellence in Emergency Nursing.
Director of Emergency Services Gary Busby proudly points out that the nurses in his department have a combined 297 years of experience. And speaking for the nurses, physicians, and other staff, he says, "What matters most to us is giving people the absolute best healthcare possible."
Contact
5500 Frisco Square Boulevard
Frisco, Texas 75034
(214) 618-0500
MedicalCityHealthcare.com/Locations/Medical-City-Frisco