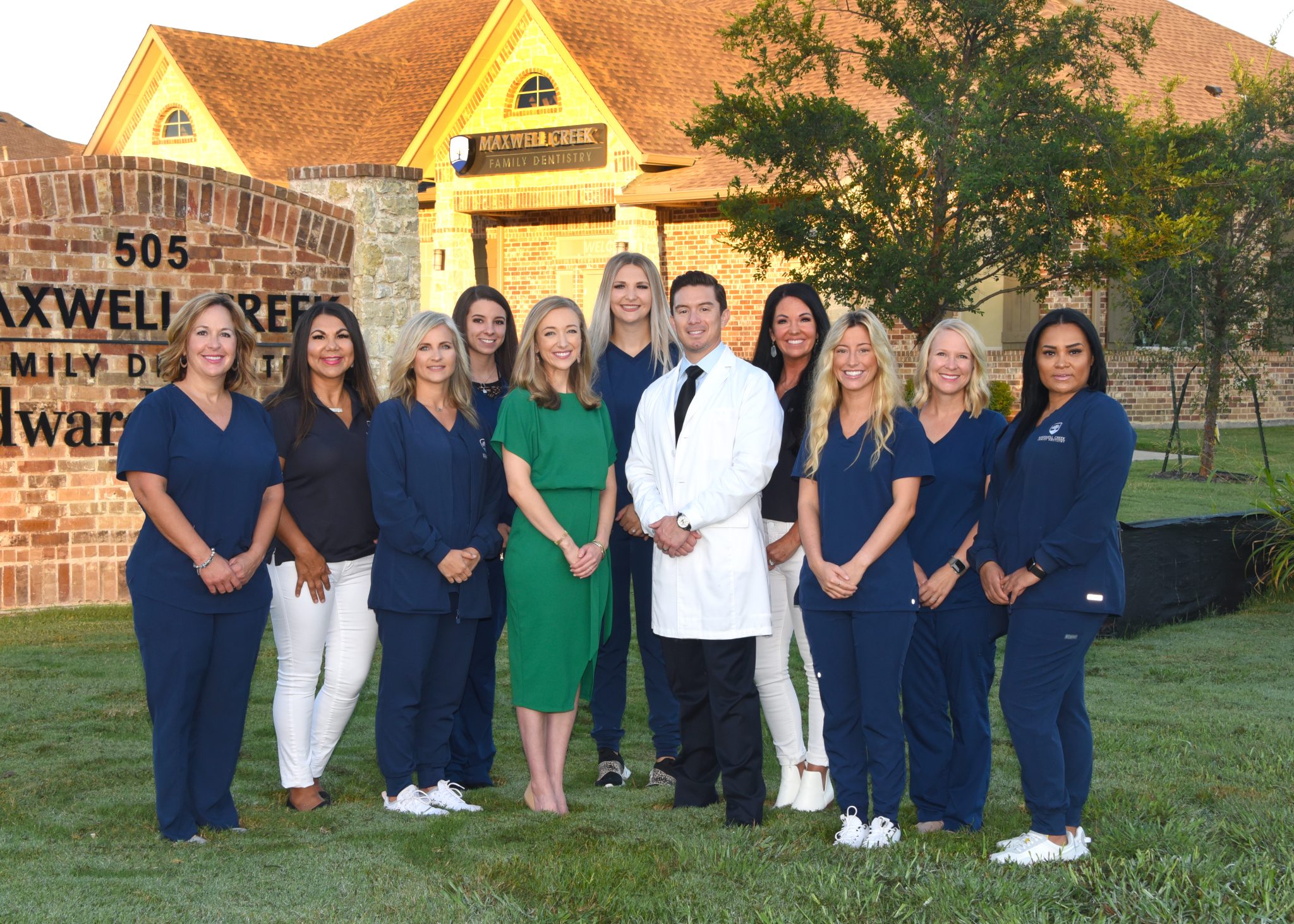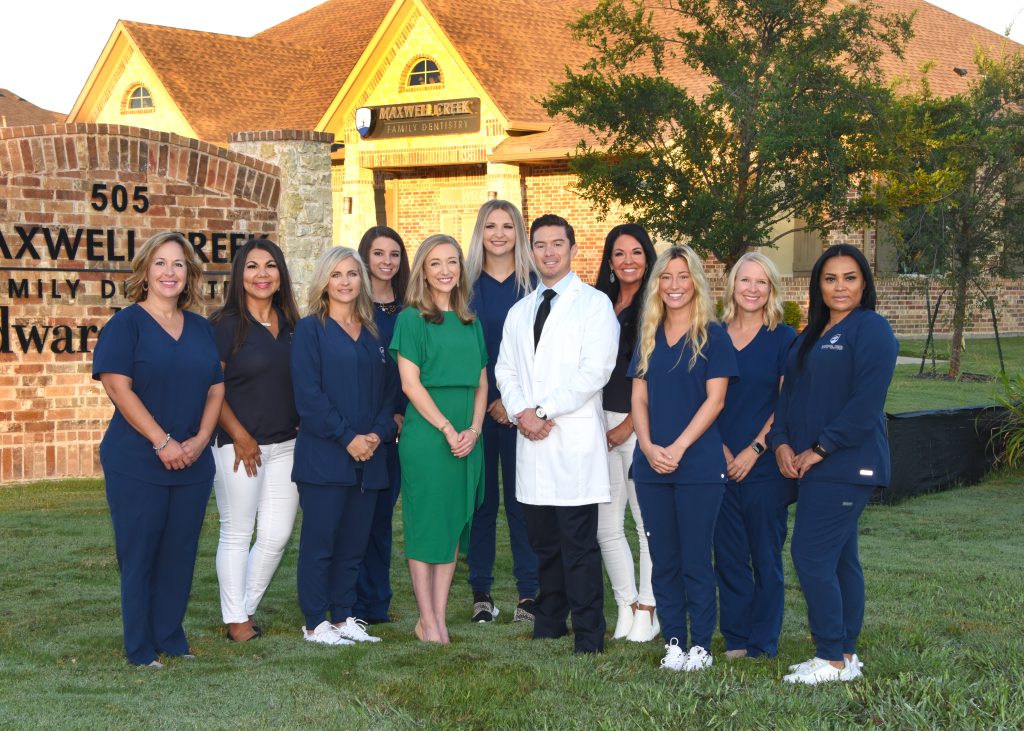 PHOTO BY DAVID THOMPSON
Dr. Emily Eggart and the team at Maxwell Creek Family Dentistry are ready to help you achieve and maintain your dream smile. This dental practice, conveniently located in Wylie, provides expert, affordable care for the whole family under one roof. From basic checkups and cleanings to cosmetic dentistry, dental restorations, and more, Maxwell Creek Family Dentistry offers a full range of services in a welcoming, comfortable environment.
Patients sometimes feel so comfortable, in fact, that they fall asleep during their visit. "I want all my patients to have a great experience and to feel completely relaxed. If they fall asleep, I know I'm doing my job well," says Dr. Eggart with a laugh.
The practice offers several options for patients who may need a little extra help feeling calm. "We offer nitrous oxide and minimal sedation," Dr. Eggart explains. "For patients with extreme anxiety, we can even bring in a dental anesthesiologist."
Even just everyday stress can show up in wear and tear on your teeth. Dr. Eggart says she has noticed more patients showing signs of grinding and clenching their teeth. To help counteract this, the practice can make custom-fit mouthguards for patients to wear at night. "This oral appliance acts as a shock absorber," she says. "It can help protect your teeth and even improve your sleep."
Whatever brings patients to Maxwell Creek Family Dentistry, they always know they're in good hands. The practice has garnered hundreds of five-star reviews on Google. One patient proclaimed, "I wouldn't want to go to any other place for the care of my teeth!" Another patient commented, "As a brand-new patient to this dental office, I am extremely pleased with my decision to visit Dr. Eggart and her team. Everyone is friendly, professional, and skilled at what they do."
Meet Dr. Eggart
A Louisiana native, Dr. Eggart graduated with honors from the University of Arkansas. She was an active member of Kappa Kappa Gamma sorority and president of the Pre-Dental Society. She then attended Texas A&M College of Dentistry, where she led several student organizations, traveled internationally on mission trips, and participated in craniofacial research. Today, Dr. Eggart serves as a member of the Junior League of Collin County and is active with Leadership Wylie and her church, Resonate Life. When she's not helping patients, Dr. Eggart and her husband Marc love to travel, exercise, and explore new trails with their rescue dog, Fran.
If you're looking for a new place to call your dental home, Dr. Eggart and the team at Maxwell Creek Family Dentistry want to welcome you to their dental family. Schedule your appointment online today at MaxwellCreekDDS.com.
Maxwell Creek Family Dentistry offers comprehensive dental care, including:
Emergency dentistry
Family and general dentistry
Restorative dentistry
Dental implants
Cosmetic dentistry
Periodontal therapy
Sedation dentistry
Orthodontics
TMJ/TMD treatment
And more
Contact
505 Woodbridge Parkway, Suite 100
Wylie, Texas 75098
(972) 442-3028
MaxwellCreekDDS.com