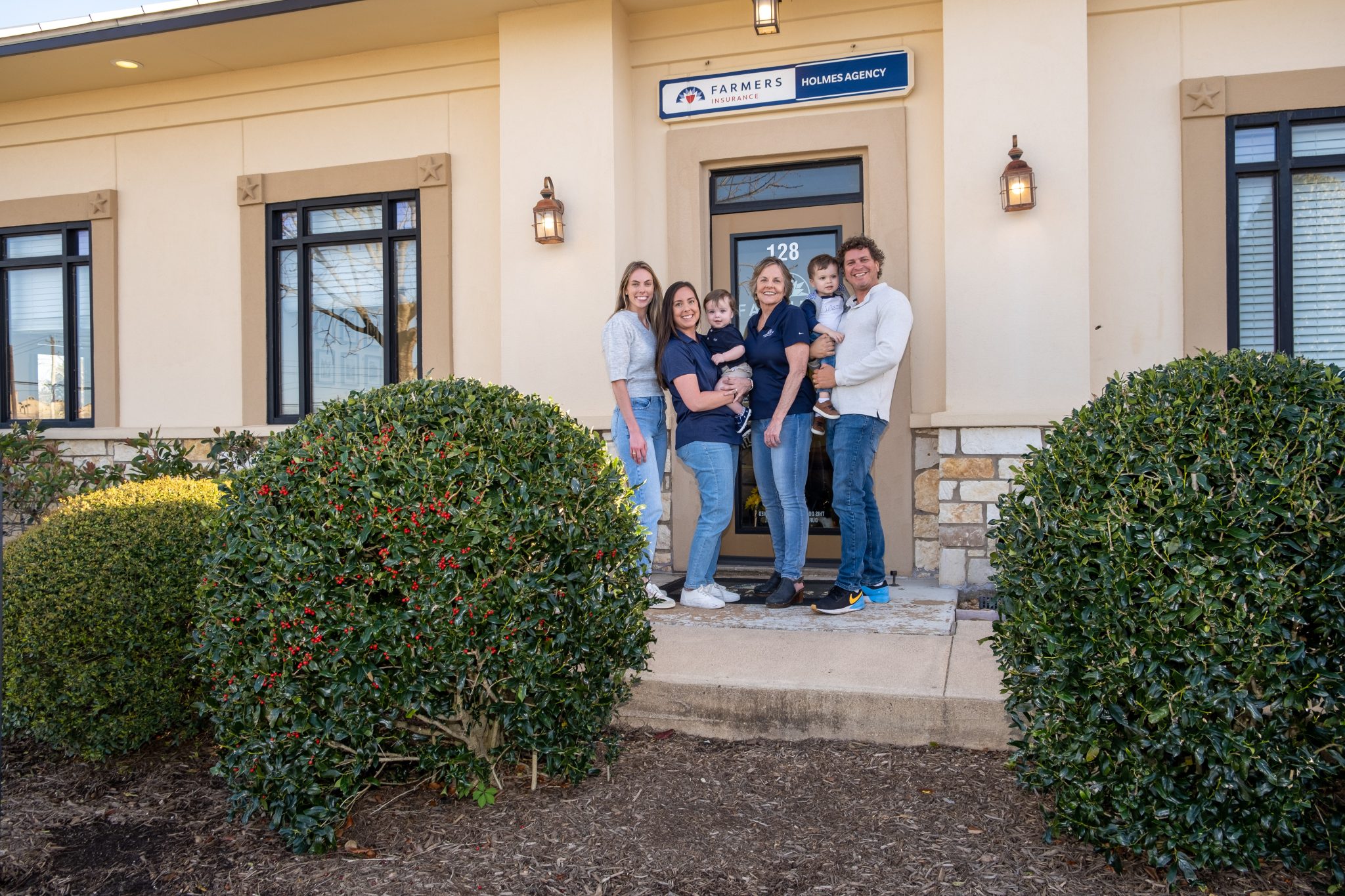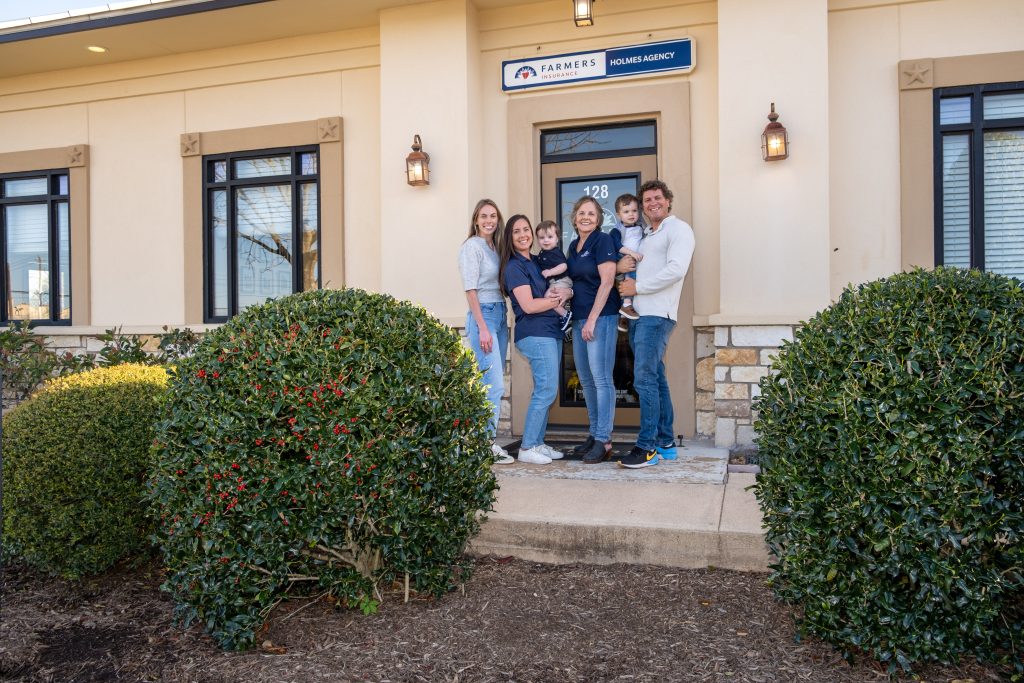 BY MEREDITH KNIGHT | PHOTOS BY GULF COAST IMAGING STUDIOS
Janie Holmes is a business owner, community volunteer, insurance agent, mother, and proud resident of the Kemah, League City area. One thing she doesn't consider herself though is a salesperson. "I'd much rather be an educator," she said. "I want to educate my insurance customers about what they're
buying and why." This was driven home to Janie in a powerful way, when she served as a catastrophic adjuster, after hurricanes devastated parts of New York and New Jersey. Little did she realize how a chance encounter in New York, after one of those storms, would serve to put her own life in perspective.
Unexpected Life Lesson
"It was at a time when I was feeling overwhelmed by all I had to do and all that was expected of me," she said. "I popped into a deli to grab my lunch to go and get right back to work. An old woman in line in front of me was struggling to transfer her tray full of food to her table. So, like anyone would do, I stepped in to help her."
A smalltown girl at heart, Janie asked the older woman whether she might join her at her table, while she waited for her own to-go order. Next thing she knew, two hours had passed while she listened to the harrowing story of this woman's childhood. "She'd been taken from her parents, when she was seven, because her father was a doctor helping Jews escape, during the Holocaust," Janie said. "She was snatched off the street on her way to school one morning and placed in a Nazi concentration camp. Rumors were circulating that the war was coming to an end which motivated the Nazi soldier to continually relocate their prisoners. During one of these relocations, she heard planes overhead. When she looked up, something was falling from the plane that looked like snow. It was actually little bit of folded paper which, when unfolded read, 'Don't give up. We're on our way to rescue you.' It wasn't long before she and the other prisoners were liberated. I'd been so stressed about all the work I had to do before I could go back home. But I left that restaurant with a huge weight lifted off my shoulders and a feeling of complete peace."
A Renewed Outlook
Although Janie never saw the old woman again, her message of hope and faith has stuck with her ever since. "I'm especially blessed to do a job I've loved since 1998 where I'm able to make a real difference in the lives of the people I serve," she said. "My agency isn't about seeing how big we can get. It's about knowing each of our customers and making sure—when a storm comes or when a pipe breaks—they'll have the proper coverage."
Janie and her team operate their agency with an open-door policy. "My customers know, when they have a question, we're here to answer it," she said. "Over the years, many of our customers have become friends and it's not unusual for them to pop in just to chat. At the same time, they know we won't hesitate to send them to another company, if someone else can help them better. When someone calls us for the first time, we want to make them a customer for life."
Meet Janie Holmes
A Texas resident for over 41 years, Janie is proud to serve League City, Kemah, and the surrounding areas as their hometown Farmers Insurance agent. Having served in the US Air Force, she understands what it's like to serve in the best interest of her community. She believes in beings hands-on, walking her customers through the insurance process to ensure they're fully educated on all their coverage options, understanding what they're buying and why. Whether you're looking for home insurance for a new house, auto insurance for the family car, recreational coverage for that prized boat, business insurance to set up a new shop or restaurant, or life insurance to protect your family when you're gone, Janie wants to make sure you're in the best position you can be in. When not on the job, Janie enjoys staying busy with family and friends and enjoys being outdoors. "I live close to the water in Bacliff," she said. "And I'm blessed to have family only a block away. Family and friends are what matters most, that and doing the job God has gifted me to do."
If you have questions about your own insurance needs, you can contact Janie and her team at (281) 316-1290.
Contact
820 Lawrence Road, Suite 128
Kemah, Texas 77565
(281) 316-1290
MHolmes2@FarmersAgent.com
Agents.Farmers.com/TX/Kemah/Martha-Janie-Holmes