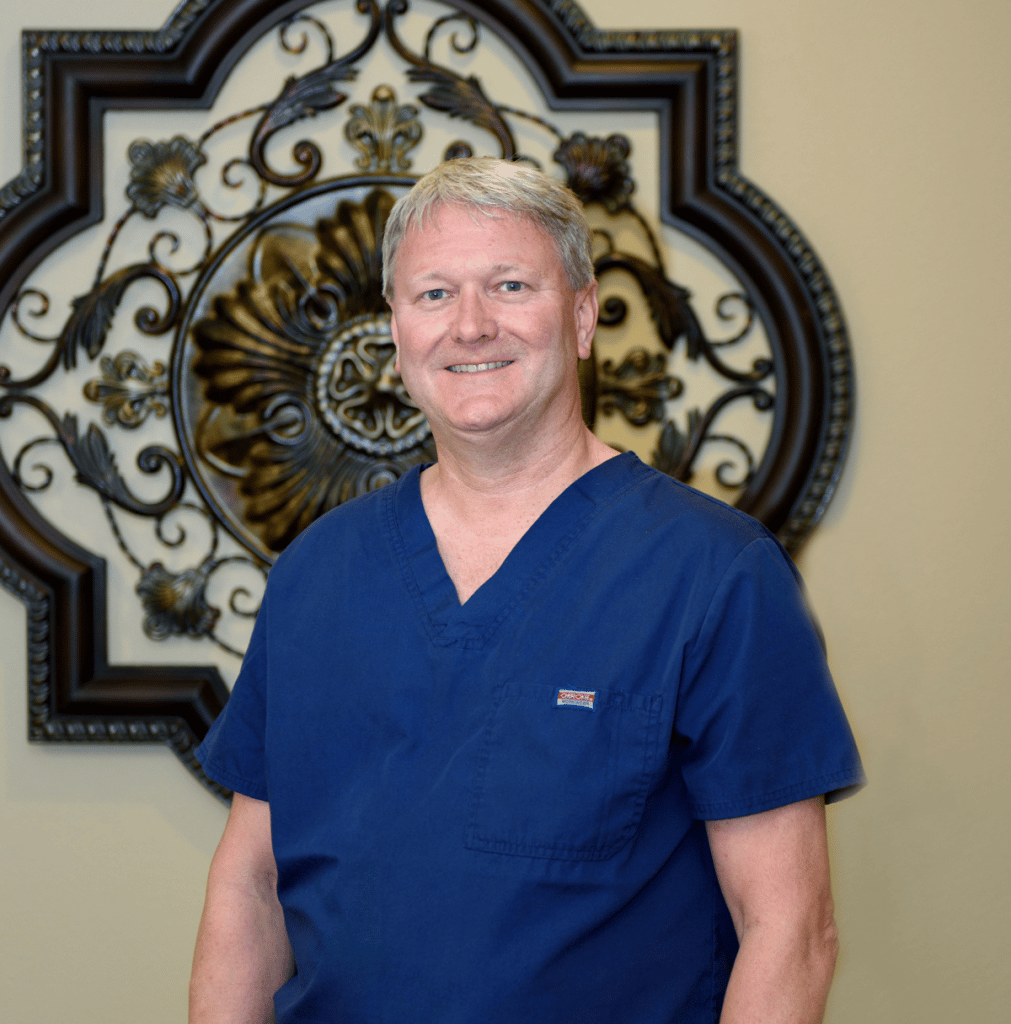 Some people vacillate when making a decision, worrying about making the wrong choice. Others seek input from family and friends. Mark A. Craig had a novel approach.
"I was on the beach at South Padre and flipped a quarter," he said. "The coin toss came up heads."
The University of Texas student was on his way to becoming a dentist. But in his quest to do more than fill cavities and clean teeth, Dr. Craig continued his education and training after graduating from U.T. and the Baylor College of Dentistry. He began a six-year residency training program in oral and reconstructive facial surgery at The Louisiana State University Medical Center in New Orleans where he earned a medical degree and completed a general surgery internship.
Since 1999 he has been known as Mark A. Craig, DDS, MD, with a highly regarded and successful practice in McKinney, where he lives and where many of his patients call home.
"I was an only child, and both of my parents were in banking," Dr. Craig said. "For me the work was interesting but not particularly exciting. While I was in high school my orthodontist got me interested in dentistry and medicine. I shadowed both and wasn't sure which one I wanted."
So, of course he became a dentist and medical doctor, which he says helps calm the anxiety of patients who might not otherwise be looking forward to getting a dental implant, the extraction of a diseased tooth or impacted wisdom teeth, or jaw or face reconstruction after a major trauma. He has full hospital privileges.
"They know I'm a dentist and a physician and this takes the angst away," he said. "When they check-in an assistant will do a brief history then I counsel the patient and help them understand why they need an oral surgeon. The biggest thing for me is that I am only four minutes from the office. Hands on, that's me. No need to contact an answering service. If you need anything you can call or text anytime and I will address any concern. I will even see someone after hours or even on the weekend."
Dr. Craig is no stranger to the accolades his practice receives from patients and periodicals, among them this one. But does Tom Brady ever get tired of playing in the Super Bowl?
"I prefer to be the guy who listens first, then helps you decide what is practical and possible," he said. "I'm not here to sell anything."
His office is state-of-the-art, and he and his staff have completed national certification for anesthesia assisting and monitoring patients. Medical imaging includes Anatomage technology, which produces 3D images that allow Dr. Craig to simulate facial surgery before he undertakes the real thing.
But not every service he provides is high tech. During the early stages of the COVID-19 pandemic, Dr. Craig remembers a patient complaining about the shortage of toilet paper and the frustration of empty shelves in every store. "We had a lot in stock and my assistants didn't like my particular choice. So, we improvised, four rolls for the road in a to-go bag."
Problem solved; crisis averted. Most of us settle for a new toothbrush after we visit the dentist.
---
Contact
5971 Virginia Parkway, Suite 200
McKinney, Texas 75071
(972) 542-4700