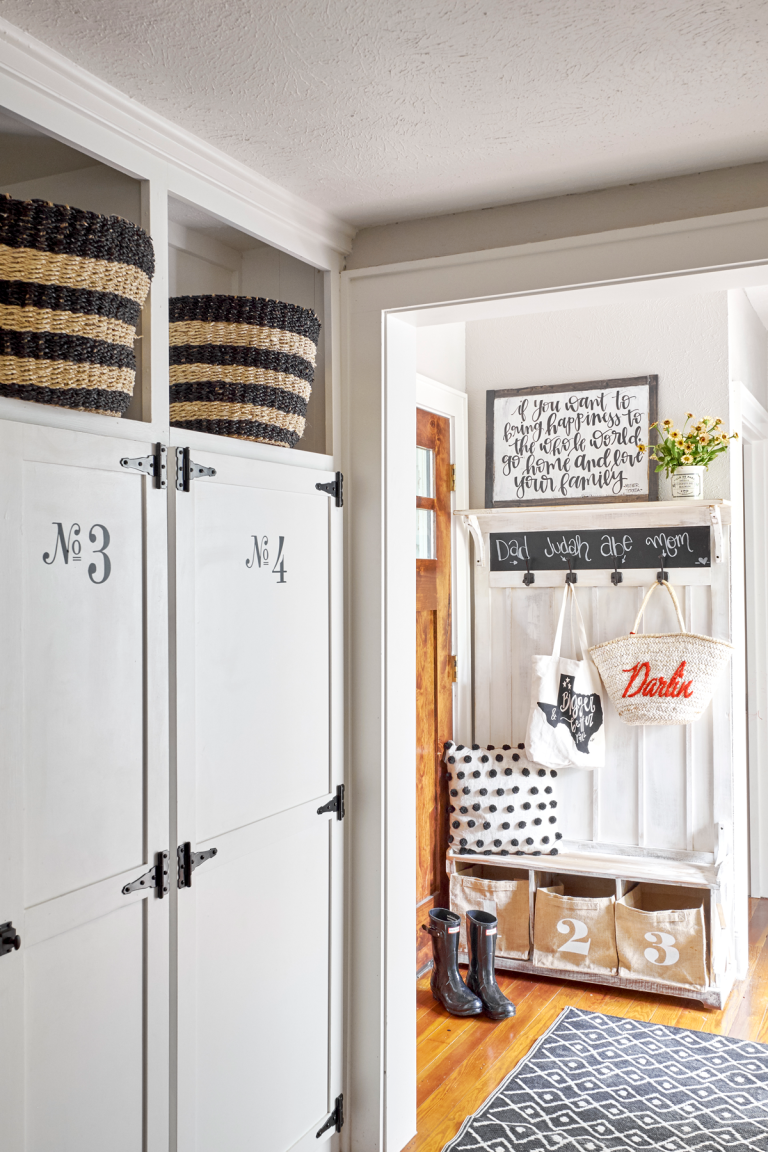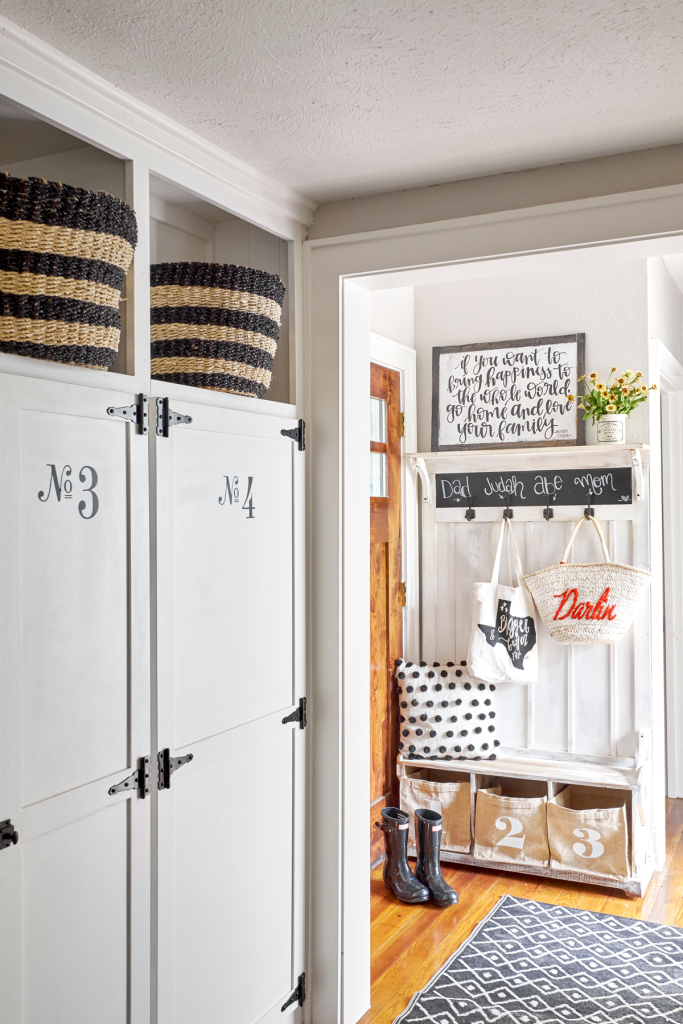 By Courtney Warren
Life happens, and plenty of it has been happening this past year, and we've been
learning as we go. The question is — how do we set up our homes to thrive when life looks
different? Here are a few tips on making the most of your spaces this year.
Zen Zones
A foyer, back hall, or laundry room serves an essential purpose, but if you rethink those spaces with optimal functionality, they might create a little Zen for the whole family. Consider a built-in with seating and storage or purchase a bench and add hooks above and baskets below to corral jackets, backpacks, and shoes. Designate a drop zone for keys and schoolwork and see what a difference it could make for household organization.
Working Wonders
Of the many changes in 2020, the shift to working and learning from home was one of the most significant. A space that may have been underused and by one person in the household found many homeowners trying to carve out multiple workspaces in their homes. My view is if it has to be functional, at least make it beautiful.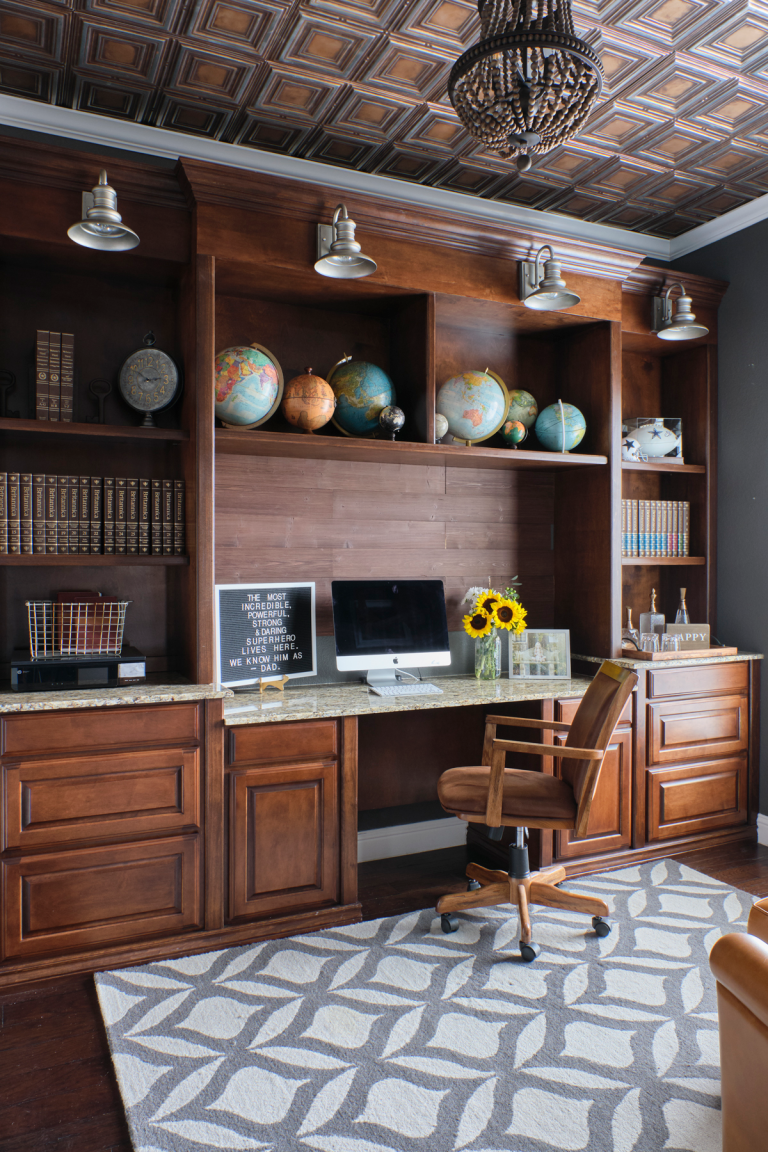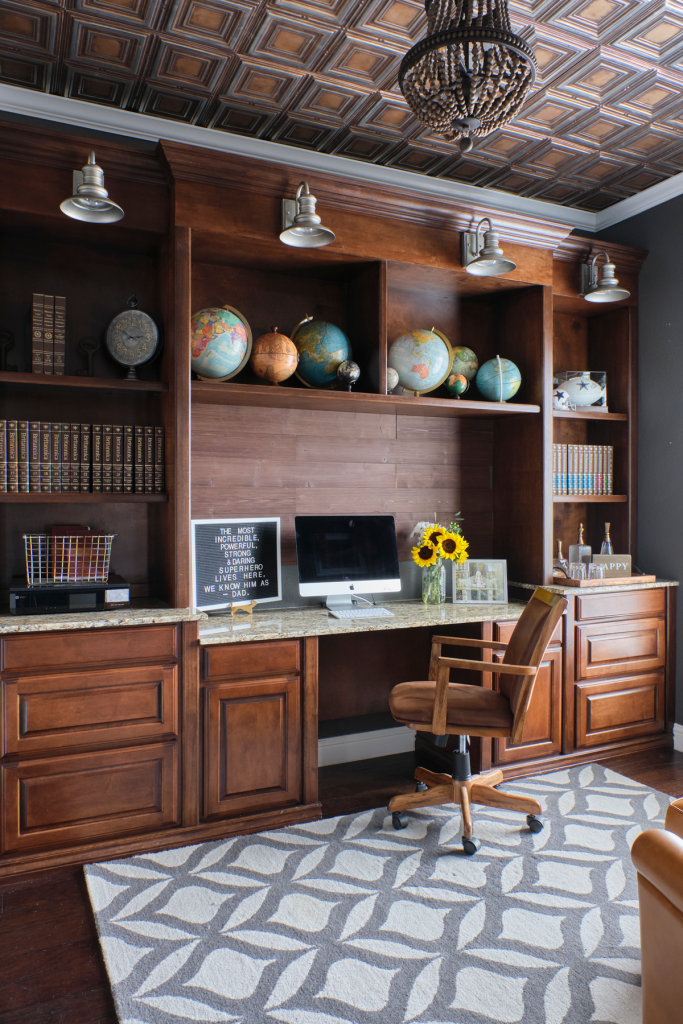 Some paint and perky wallpaper will work wonders. A real desk will also reinforce that "I'm at work now" mojo. And changing out a light fixture or adding a fun lamp is not expensive, and it can add a ton of style and reduce eye strain in your workspace.
One of my clients had ample space for a substantial work-from-home setup, so we built and stained shelves with storage (where the owner's books and globe collection take center stage), added a custom vintage tin ceiling, lighting, and leather seating.
Go ahead and put your personal stamp on your workspace. Make it bold. Or beautiful. The style of your surroundings should inspire you to be in that space.
Study Station
If the kitchen bar or table is truly the only spot for homework (or classwork), I'm confident you can organize your students with individual tubs or handled totes to optimize their study time. But thriving is not easy when you have to clear it all away to make and serve dinner!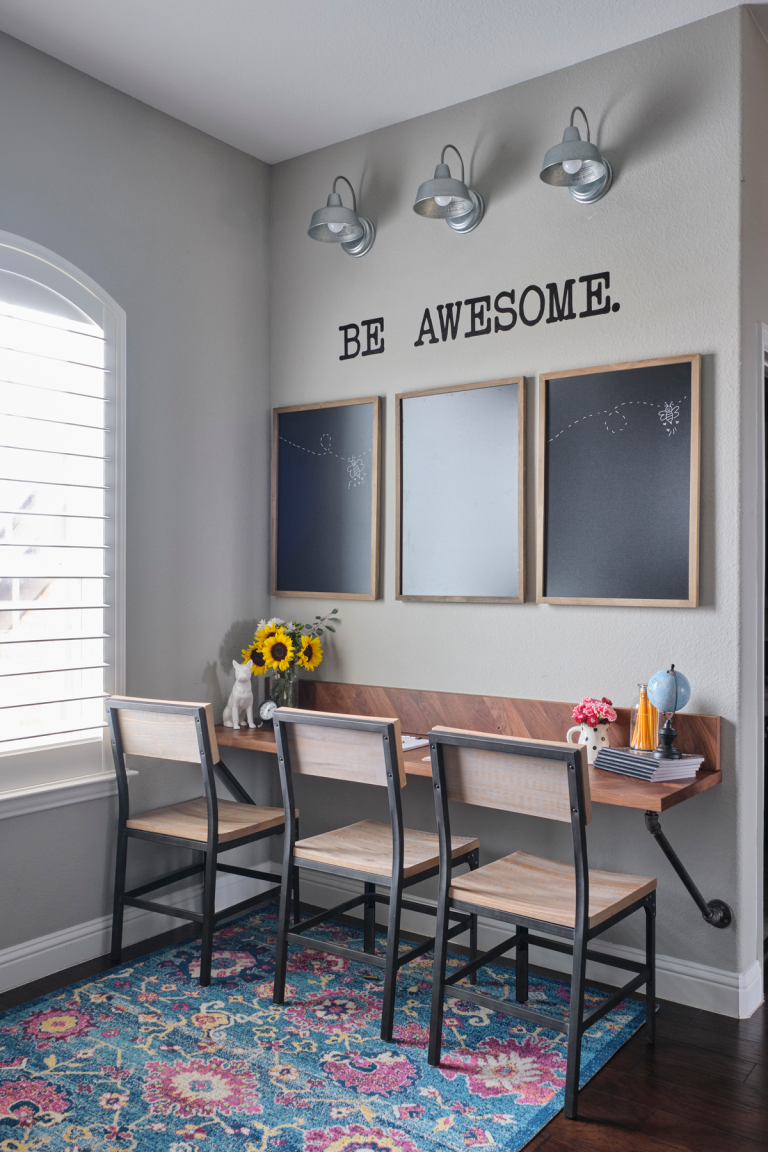 For this client, I was able to Look at their home with new eyes and carve out a landing for a study spot. Do you have a hall or loft that you could commandeer for a student corner? Adding a deep wall shelf or slim table with chairs and good lighting is all it takes. Hang chalkboards or whiteboards above to track assignments. Having a designated spot for an activity makes it easier to get in the zone, and the kids know that area serves a specific purpose.
I'm encouraged to see all the ways my friends, neighbors, and clients are adapting to ongoing and new challenges. Making your home work for you in fresh and flexible ways is key to thriving when life is different!
About the Designer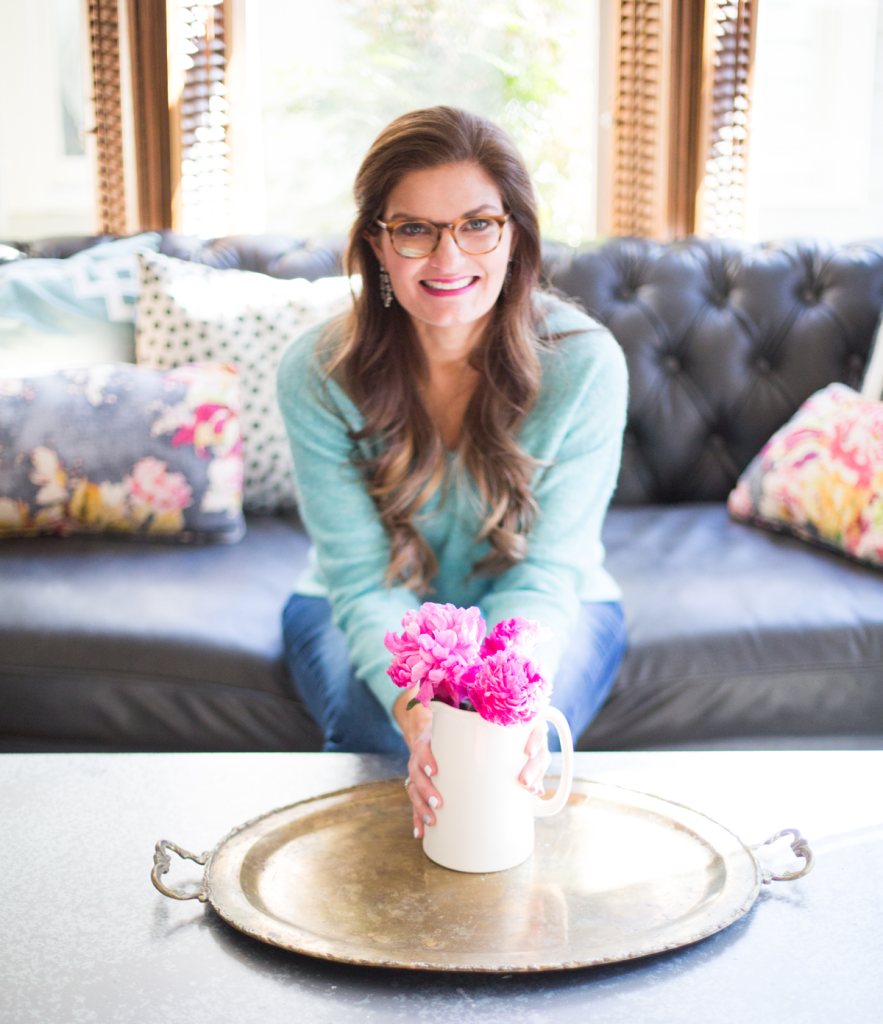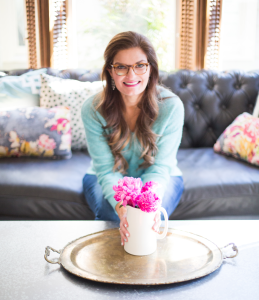 Courtney Warren is a Rockwall born interior designer whose award-winning design work has been featured in numerous national magazines and media and whose clients span the North Texas area. She believes "you deserve a beautiful home, you can be proud of, and it doesn't have to be complicated."