Brittany Wilson, PhD, LPC-S, RPT-S and Liz Ener, PhD, LPC-S, RPT-S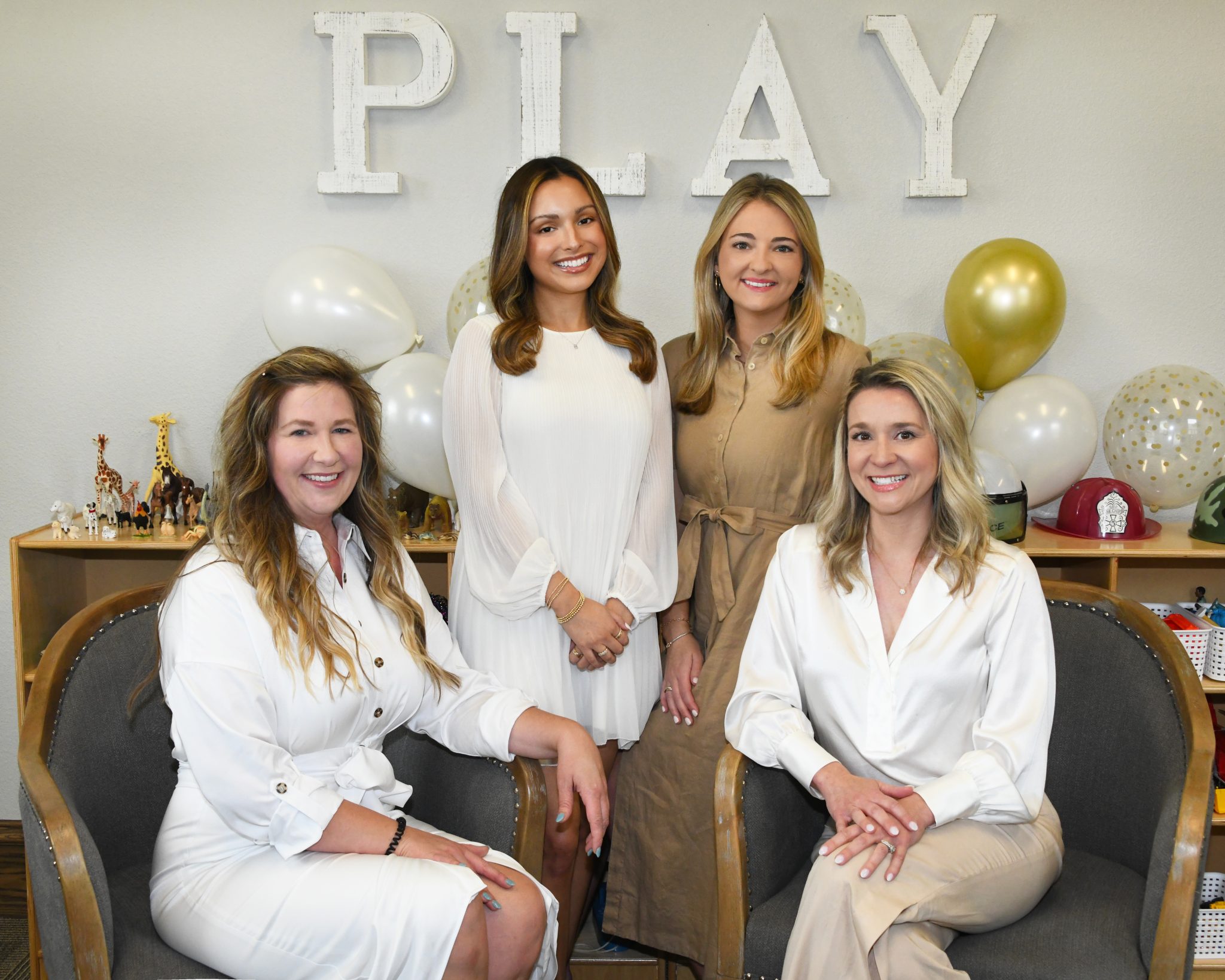 Photo by
Lake Pointe Photography
---
Drs. Brittany Wilson and Liz Ener, co-owners of The Talking Place, believe passionately in children's abilities to reach their highest potentials. "At The Talking Place," said Dr. Wilson, "we work with children and adolescents through play and activity therapies to help them manage emotional struggles and excel personally, emotionally, and academically." In addition, therapists at The Talking Place provide parenting support aimed at strengthening the parent-child bond. Therapists walk alongside parents as they navigate challenging situations in their children's lives.
The Talking Place became so aptly named by an 8-year-old client whom both doctors worked with in play therapy. She had lost her father unexpectedly in an accident and was working through her grief process in the playroom. One day, while talking with this client's mother, Dr. Wilson mentioned contemplating names for her soon to be private practice. The little girl's mother chimed in and said, "You should name it The Talking Place!" The mom explained how every week her daughter would ask, "Mom, do we get to go to the talking place today?"
"And there it was," said Dr. Wilson. "What a beautiful representation of just what The Talking Place strives to be for every child and family that walk through these doors —a place that feels like home and that children look forward to coming to, despite any difficulty they may be facing."
Play Therapy
Play therapy is a developmentally appropriate therapeutic intervention designed specifically for children. "In play therapy we say play is the language of children and toys are their words," said Dr. Wilson. Much like adults go into talk therapy to talk through their concerns, children come into the playroom to play out their concerns. Specifically, at The Talking Place, therapists engage in child-centered play therapy, an evidenced-based approach for children exhibiting a large range of concerns including but not limited to anxiety, depression, attention, aggression, and larger disruptive behaviors that may be impacting a child's life.
The Talking Place Difference
Drs. Wilson and Ener met while working toward their doctorates at the University of North Texas and opened The Talking Place six years ago with the vision of serving children and families in need. The motivation was simple — to make a difference in the lives of children and their families in the community.
A distinguishing factor of The Talking Place is that the therapists do not simply work with children in isolation. When they take on a child client, they take on the entire family. During regular parent consultations, the doctors and their amazing staff discuss themes and patterns present in the playroom and use those to help parents learn new ways of understanding their child's needs and behaviors.
"Ultimately," said Dr. Wilson, "we consider it an honor and a privilege to walk alongside you and your family in your journey toward growth and healing."
---
CONTACT
6540 Alliance Drive
Suite 120
Rockwall, Texas 75032
(469) 640-0846
TheTalkingPlaceTX.com