Haley Crespo, Tanya Magnus, and Paré Underwood
The Flat Downtown and Choose To Soar Ministry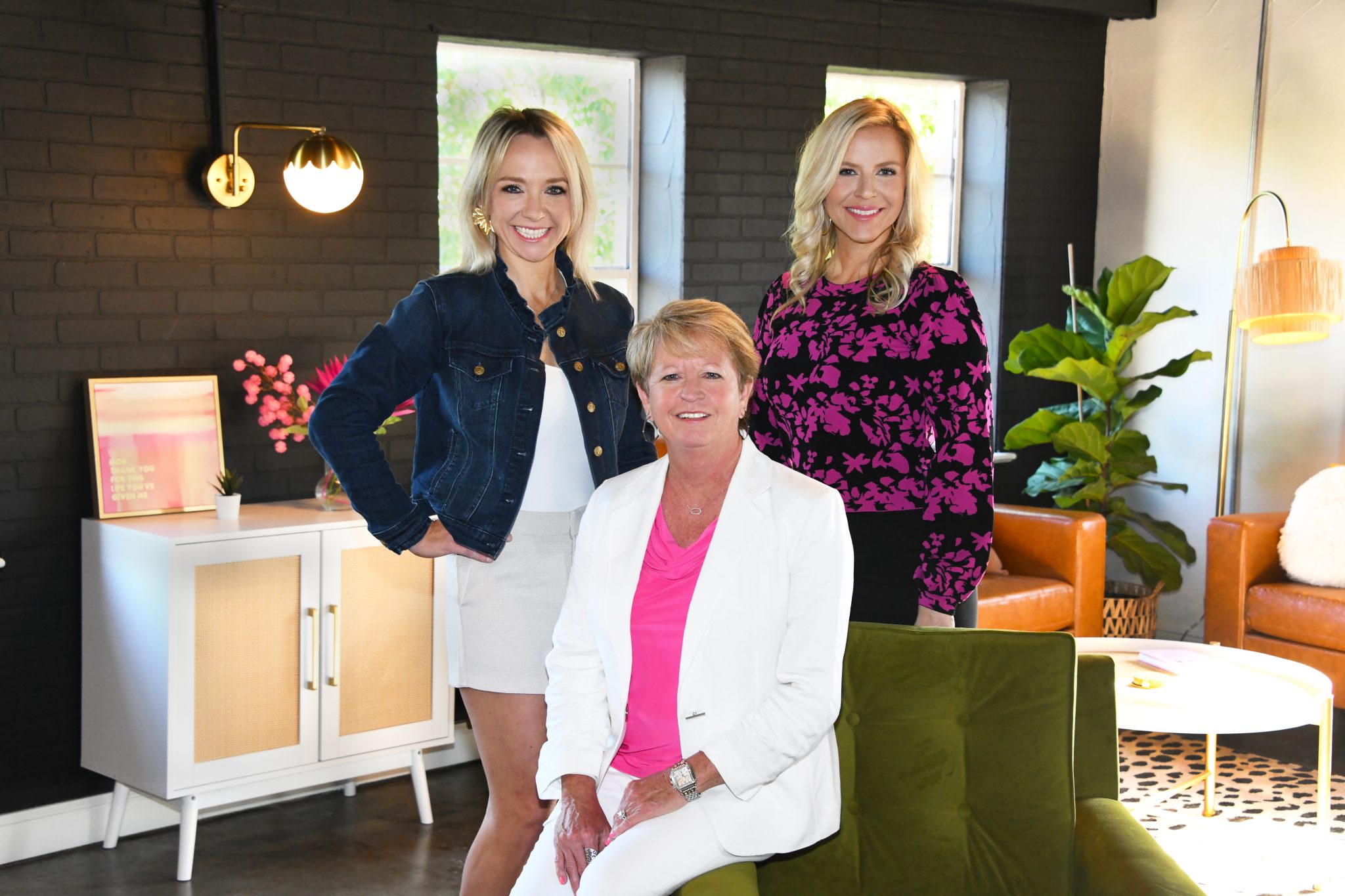 By
Sandy Lowe
|
Photo by
Lake Pointe Photography
---
Three women each leading in their area of expertise have joined together to create a space where women can connect, host, and grow in fellowship and faith.
Haley Crespo came to Rockwall in 2009 and helped open Skin Envy. She noticed that while many of the women looked confident on the outside, they often felt differently on the inside. These experiences planted a seed in Haley's heart for encouraging and supporting women.
Tanya Magnus calls Rowlett her home and is the founder of Choose to Soar Ministries, a nonprofit organization that equips and empowers women to get in a posture to receive all God has for them. Although Tanya describes herself as a serial entrepreneur, she has landed on her calling of full-time ministry to women for the last 23 years.
Pare' Underwood was raised in Abilene, Texas and came to Rockwall after graduating college. Pare' is a licensed professional counselor and owns a local private therapy practice that focuses on helping women overcome hidden abuse in narcissistic relationships. Pare' believes healthy relationships are fundamental, and is "addicted" to witnessing women find who they were created to be.
Pare' and Haley's stories crossed while on the sideline of their sons' soccer games. They often brainstormed about what the Rockwall community needed and after the COVID-19 shutdown put their brainstorming into action and opened a coworking business, The Local Desk.
Two years later, Haley and Pare' brought The Flat Downtown, a women-friendly venue and small event space to the square in Rockwall.
While Haley and Pare' were building their next business adventure, Tanya and her team were praying for a dedicated space to grow their work empowering women.
Twelve years of prayer were answered the day Tanya was led to The Local Desk to explore their options. She met Haley and Pare' and all three women felt moved to grow a partnership and share visions. The following Monday, Haley and Pare' offered Choose to Soar a home in the
Flat Downtown.
Choose to Soar now has a home with a resource room for women to mentor one another and to have study time, a fully furnished prayer room, and will be hosting ongoing Bible study groups, women leaders power hour, and One Day Encounter Trainings in the Flat's meeting space.
All three women believe that none of this could be possible without God as their CEO and their amazingly supportive husbands.
These three women's professional and personal experiences have led them to a collaboration committed to serving women in a non-intimidating way. With their relaxed and inviting culture, Pare', Haley, and Tanya are overwhelmed with the possibilities and blessings that are offered to the women of Rockwall and being a part of something larger than themselves. Their motto for their partnership is "more than just a space."
---
CONTACT
The Flat Downtown
(469) 264-5136
TheFlatDowntown.com

Choose To Soar
(214) 563-5908
ChooseToSoar.com