Joanne Nakano and Alexis Hubbard
Paradise Pottery & Art Studio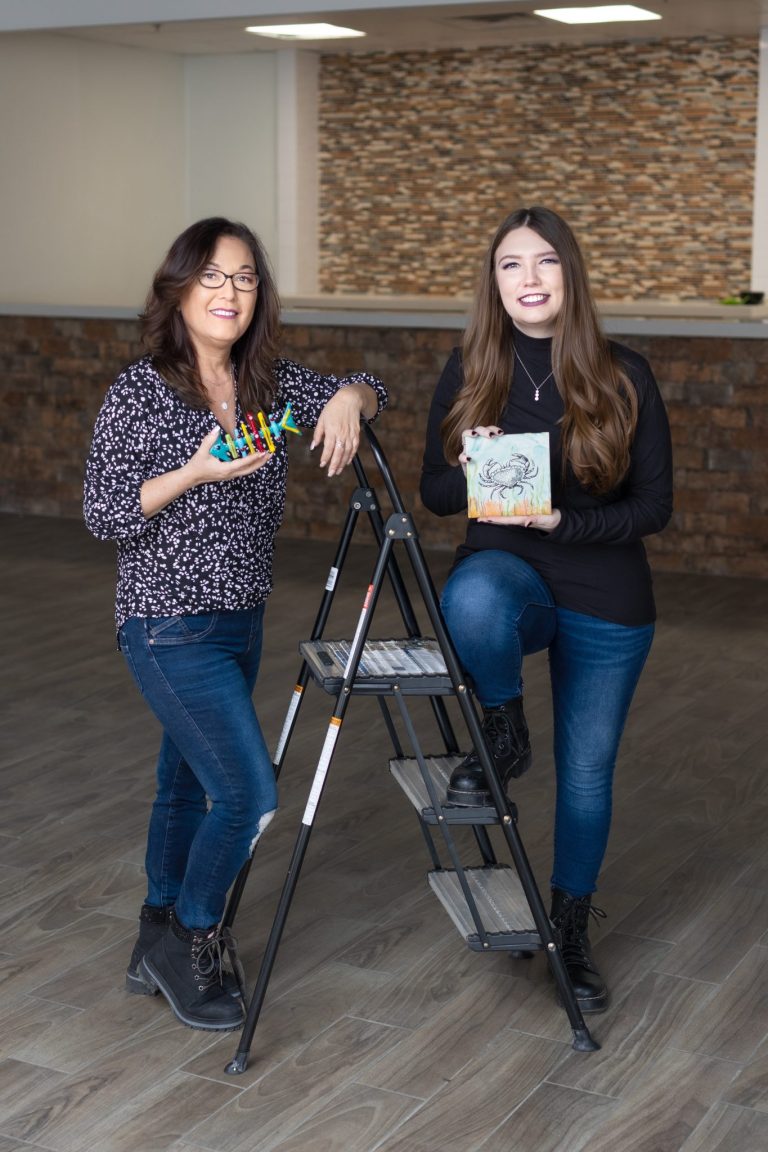 Photo by
Kenny Richard Photography
---
At four years of age, Alexis Hubbard was painting on bisque at a paint-your-own pottery studio in Hawaii. "My daughter has always been artistic," said her mother, Joanne Nakano. Art museums gave flight to the young girl's imagination, she explained, and though they moved off the island, they returned to the studio during every visit home. A kind pottery studio owner would rush to glaze and fire their artwork for return flights to the mainland.
After a recent Hawaii-bound trip and studio visit, Nakano says she turned to her daughter and made a proposal. Why not start our own studio? Nakano's head for business and Alexis' artistic ability combined perfectly.
Paradise Pottery & Art Studio, helmed by Nakano and Hubbard, is set to open late this summer. Clients can expect a rainbow of paint colors, stencils, and stamps to help paint pottery pre-fired in shapes like plates, pots, princesses, dragons, or plain tiles. "We'll glaze it and fire it, and our customers can come pick up their work of art in a week," said Nakano. For glass fusing, visitors create a kind of mosaic to be molded into various shapes. Wooden wreaths and other decor are painted and taken home the same day.
Expect date nights, ladies nights, senior days, and of course, mommy and me days too. Check Facebook for updates.
---
CONTACT
6020 Parker Boulevard
Suite 120
North Richland Hills, Texas 76180
(808) 271-6365
Facebook.com/people/Paradise-Pottery-Art-Studio/100089408343909