Molly J. Muniz, LMSW
Connections Wellness Group – Mansfield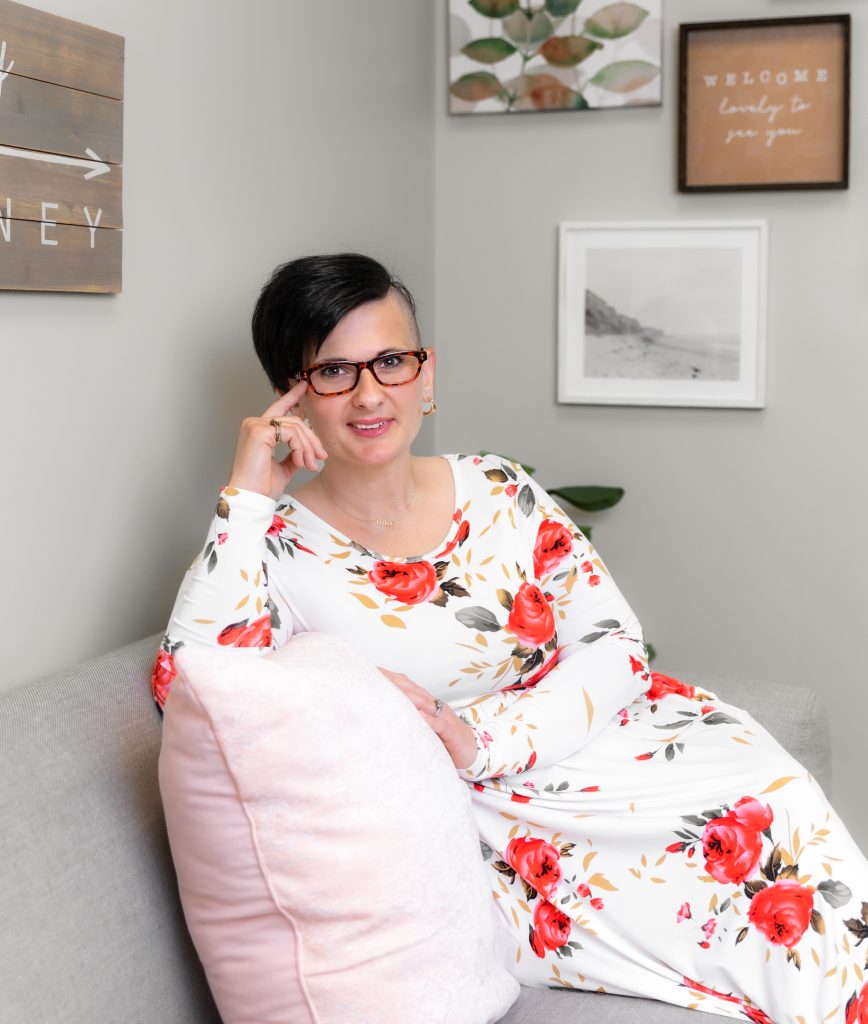 By
Annette Brooks |
Photo by
Kenny Richard Photography
---
Award-winning Connections Wellness Group (CWG) offers personalized, cost-effective mental health solutions, serving residents throughout North Texas from 12 convenient locations. The dynamic, multidisciplinary team of mental health professionals in the Mansfield office helps children from age seven to 18. Overseeing the Mansfield location is Executive Director Molly J. Muniz, LMSW.
"Our collaborative team reflects the diversity of those we serve, which helps us create stronger bonds with our clients," Mrs. Muniz says. Although the Mansfield office has been open for less than a year, they've proudly achieved the highest program attendance rate among all CWG locations. "The children are here 95% of the time. Attendance plays a key role in providing hope and improved life satisfaction," says Mrs. Muniz. The Mansfield office is also honored to receive the highest patient outcome rating from Trac 9 Informatics and to be recognized with the highest ranking in the nation three times. Trac 9 provides gold-standard assessments and custom predictive analytics to improve treatment efficacy.
Following a Calling
After completing a B.S. in interdisciplinary health services at Western Michigan University, Mrs. Muniz enjoyed a 13-year career as a public school teacher in Arlington ISD. The mother of three excelled at her profession, receiving a coveted A.W.A.R.E. Award and being twice voted Teacher of the Year at two different campuses.
Witnessing the challenges children and their families endured, including mental health concerns, she wanted to do more to help kids and decided to change course. "I felt I had a greater purpose — a calling to help the whole child."
Mrs. Muniz earned a master's in social work at the University of Texas at Arlington, becoming a licensed master social worker (LMSW). "I prayed God would use me to do His work and was blessed to become part of CWG a year and a half ago. I continue to be amazed by how closely CWG's philosophy aligns with mine, especially around core teaching and values." She adds, "Feeling at home in my career and playing a role in helping children to be mindful, confident, and stable in their environment brings me great joy."
Path to Wellness and Recovery
Mrs. Muniz encourages parents and their children to stop in and take a tour of Connections Wellness Group – Mansfield. "We're here to serve and strive to exceed expectations. You can feel the warm energy, authenticity, and positivity when you walk through the door." She notes, "We educate parents, include them in the treatment process, and maintain ongoing communication with them throughout their child's journey with us."
Whether your child is struggling with depression, anxiety, substance abuse, an eating disorder, self-harm, grief, loss, trauma, or another issue, check out Connections Wellness Group – Mansfield.
Innovative, integrated treatment model

Therapy

Psychiatry

Medication management

Youth PHP and IOP

Telehealth mental health services

Comprehensive, accredited private school instruction

In-network with major insurance companies and Tricare
---
CONTACT
1900 Matlock Road
Building 2
Mansfield, Texas 76063
(817) 500-5984
ConnectionsWellnessGroup.com/mansfield