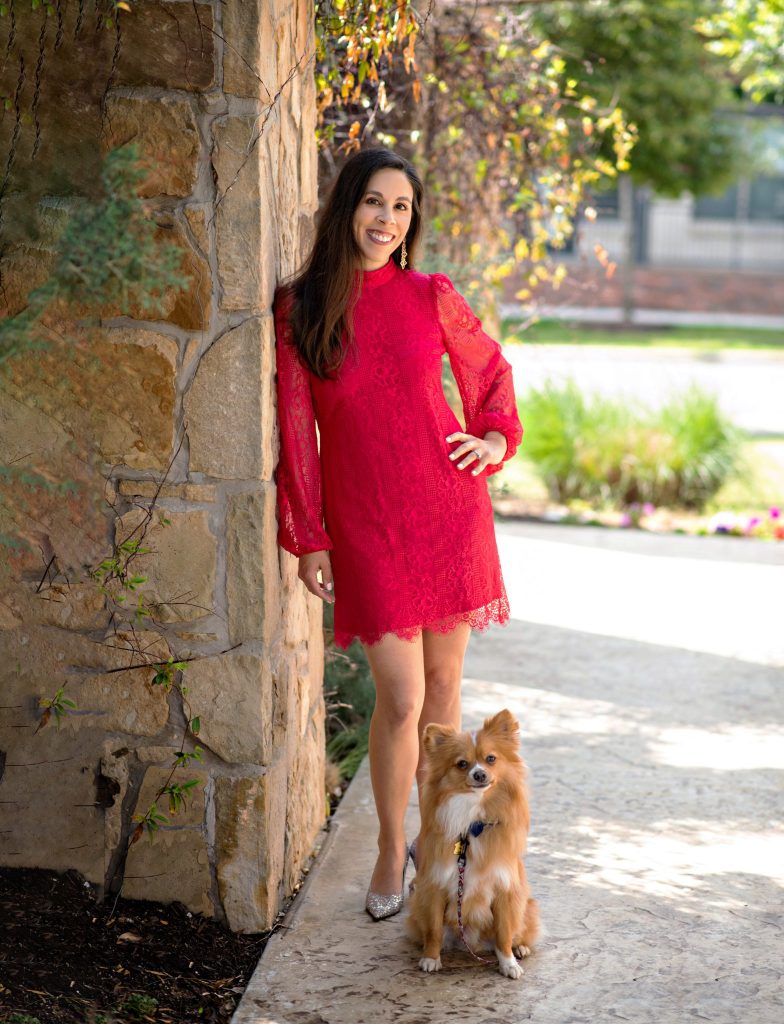 By
Stephen Hunt
|
Photo by
Your Candid Memories
---
Dr. Melissa Waters has always had a nurturing personality, which along with being a parent serves her well at her practice, Dental Care 4 Kids in Flower Mound. "As a parent, you have to practice a lot of patience. That has carried over into how we see a lot of kids who have fears and anxieties and their parents who have fears and anxieties," Dr. Waters said. "You have to be calm and help the kids build their confidence so they can see they can get through hard things."
​Before attending dental school and becoming a pediatric dentist, Dr. Waters worked as a nurse in her home state of Nebraska, experiences she continues drawing from. Studying anatomy and physiology in nursing school helped during dental school although there wasn't much focus on teeth during nursing school. Being a nurse gave her a more well-rounded perspective of overall wellness. Working in an adult intensive care unit (ICU) helped her learn how to empathize with families enduring difficult situations, skills she uses daily when dealing with parents and patients as a pediatric dentist.
After completing her studies at the University of Nebraska Health Care College of Dentistry, she was accepted into the pediatric dental residency program at Texas A&M Health Science Center in Dallas, formerly Baylor College of Dentistry. During her residency, she worked at Children's Hospital and Dallas Scottish Rite, seeing young patients with complex medical conditions and special healthcare needs. Dr. Waters credits the attending pediatric dentists she learned under for inspiring her to think outside the box when faced with
various challenges.
Her practice is a family business in the truest sense. Her husband, Joe, is the office manager and Dr. Waters credits him for keeping everything in order. Their three children may sometimes be seen at the practice. Their 11-year-old daughter loves helping patients pick out prizes after their visits or assist them at the craft table near the front desk. Petey, the office therapy dog, also loves being around kids and helps them have successful and fun dental visits.
​Dr. Waters encourages families to bring their child to their first dental visit no later than their first birthday. She even sees patients just a few weeks old to address tongue tie or lip tie to help establish ideal nursing and muscle function. No matter their age or dental issues, patients and parents alike at Dr. Waters' practice can expect a unique family-centered approach to dental care. Her preventative approach to dentistry often includes working with other health practitioners like pediatricians and speech pathologists to determine why patients may be having cavities or experiencing other dental issues.
---
CONTACT
2260 Cross Timbers
Suite 100
Flower Mound, Texas
(972) 874-2800
DentalCare4KidsTexas.com