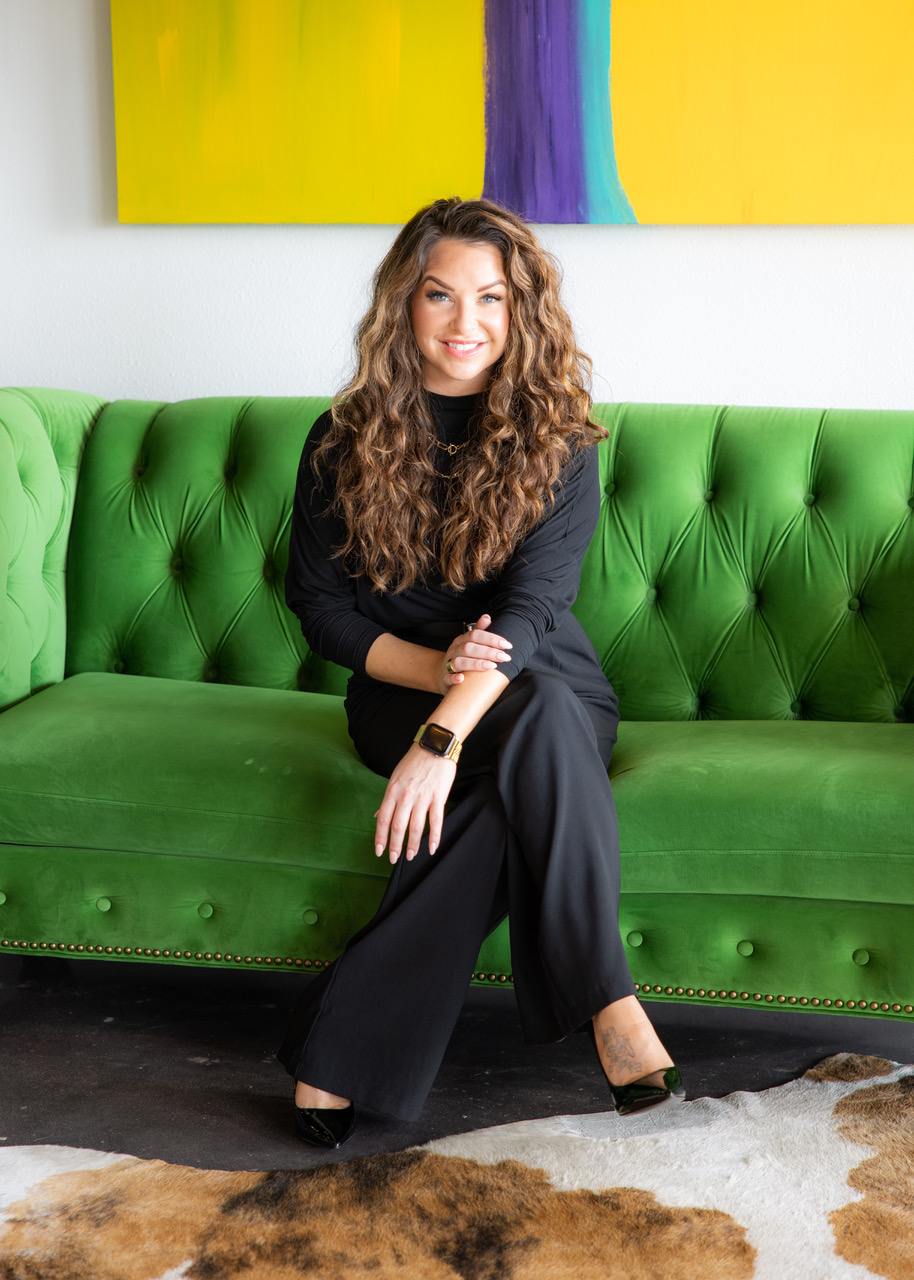 By
Jordan Kiefer
| Photo by
Karen Gnepper Photograpy
---
Megg Lea knew from an early age that cosmetology was the career path for her. After going to a salon when she was eight years old, Megg fell in love with cosmetology. "I love everything about it, especially how I felt when I left," she says. "I've always known this was what I wanted to do." After graduating from cosmetology school with her license at 17, Megg improved and honed her skills, eventually opening up Fringe Studio in 2013.
A fourth-generation entrepreneur, Megg wanted a fun and safe space for staff and clients. "When my staff is happy, my clients are happy," she remarks. "I take care of my employees, which trickles down to the guests. I want my salon to be warm and welcoming while at the same time being well-structured and efficient."
Something For the Whole Family
Fringe Studio is a full-service hair salon and makeup studio with many services for women, men, and children. Their hair menu includes blowouts, haircuts, extensions, highlights, and color, while makeup services include makeup application, lessons, and permanent makeup. They also offer different types of lash extensions. The six cosmetologists on staff also work with clients for special events such as senior pictures, editorials, headshots, engagements, and weddings.
As an entrepreneur, Megg knows that growth and flexibility are the keys to business longevity. "One must be fluid," Megg explains. "You've got to be able to work with different people and be patient. Growth is a process." It's this mentality that she applies to her staff as well. Hair and makeup are a part of the fashion field – and fashion is constantly changing and evolving. The key to being a great cosmetologist is continuing education. With an ever-shifting landscape, stylists must stay on top of their game.
More Than Just a Salon
From the very beginning, Megg sought to make her salon unique to staff and clientele. From a business side, Megg loves mentoring other women and witnessing them grow and evolve. "Watching these girls succeed; it's such a good feeling," she gushes. "Seeing the growth of every individual means the world to me." On the other hand, Megg seeks to nurture lasting relationships with the people who come into her studio. "I love making guests look and feel good, but it's more than that; I get to create relationships with them. We laugh, tell stories, and learn about one another. They become like family."
Another essential value to Megg is keeping both people – and the planet – clean and beautiful. Fringe Studio is a Green Circle Salon, meaning 94% of their waste (such as hair clippings, foils, color tubes, and boxes) gets recycled, and all their products are eco-friendly and eco-conscious. "We're very big on reducing our carbon footprint," Megg comments. "It's important to all of us to do our part to care for the environment."
---
CONTACT
100 West Southlake Boulevard
Suite #180
Southlake, Texas 76092
(817) 709-4574
FringeHairandMakeupStudio.com