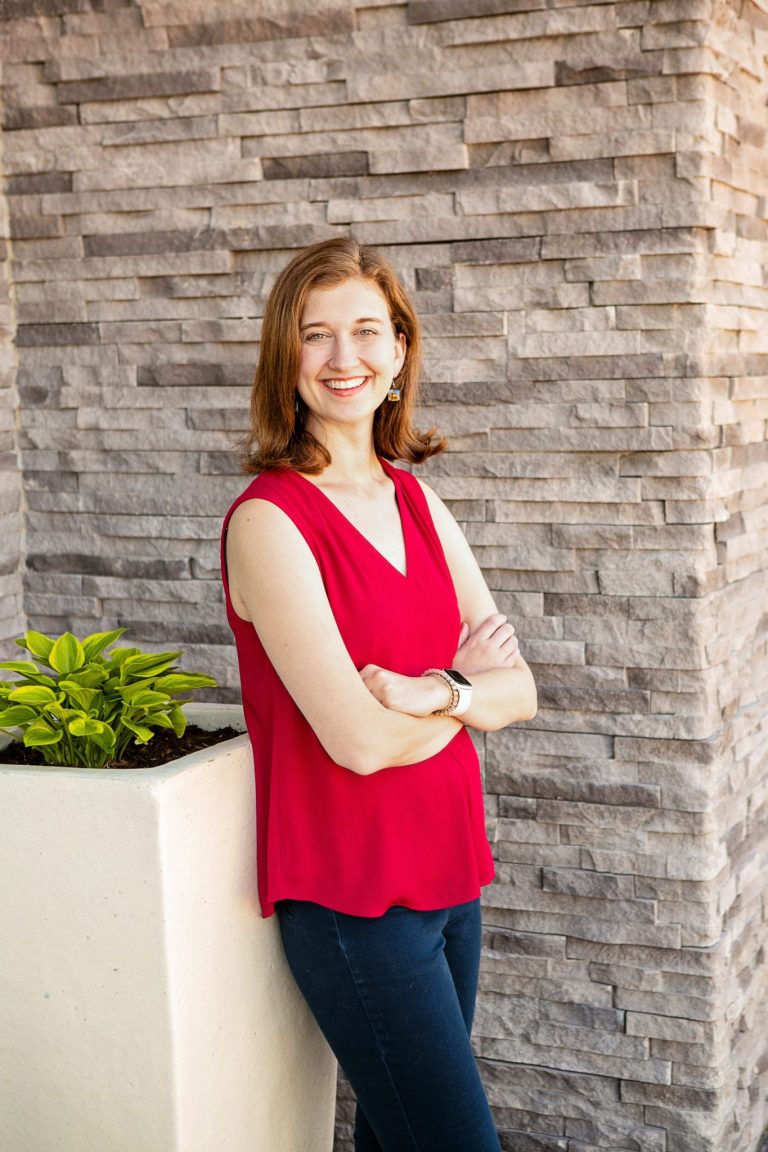 By
Meredith Knight |
Photo by
Millhouse Foundation
---
Meagan Schneiderman isn't from Texas but, as they say, she got here as fast as she could. For her, that meant a childhood in Massachusetts, college in Pennsylvania, medical school in Wisconsin, and a residency in Ohio all before settling in North Texas to begin her medical career. After so much globetrotting, Meagan, her husband, and their beloved pug, Butter, are happy to be settling in such a warm, welcoming community.
Obstetrics and gynecology weren't Dr. Schneiderman's initial career consideration. "I thought I wanted to be a pediatrician because I really like working with kids," she said. "But that was before I did my OB-GYN rotation in med school." She loved the deliveries and surprised herself by really enjoying surgery too. But mostly she loved the community of care that rallies around women of all ages. By the end of that rotation, she'd found her calling.
"My best days are days when I get to care for a mix of patients," Dr. Schneiderman said. "I might see one of my pregnant patients followed by a post-menopausal woman. Then, I might consult with someone on contraception then see a young woman for her first ever pelvic exam. If I can end my day with a delivery, that's a great day for me. I also love surgery days and performing procedures that improve my patients' quality of life."
Dr. Schneiderman is one of six physicians at Comprehensive OB-GYN and she says the upbeat, supportive culture in the office makes coming to work a pleasure. "Women can be nervous when they visit the OB-GYN office," she said. "We've put a lot of thought into making our office, not just beautiful, but warm and welcoming. We want them to feel comfortable and relaxed here. The physicians and staff really get along too and genuinely like each other and I think the patients sense that. We're also committed to adding services, such as aesthetic procedures for the skin and body and mammography, so our patients can find all the care they need under one roof."
A big part of Dr. Schneiderman's job is patient education. Rather than imposing her treatment preferences on a patient, she spends time educating them about their options and the pros and cons of each then partnering with each patient in the care they determine is best for them. "It's important that I really listen to my patients so I can see what their needs are, what their preferences are, then give them the tools they need to make savvy healthcare choices for themselves," she said. "I'm here to inform and educate."
When not on the job, Dr. Schneiderman enjoys spending time with her husband and pup, reading, doing puzzles, watching movies, cooking, and traveling to see family around the country.
Obstetrics and gynecology

Contraception

Midwifery

Ultrasound

Genetic testing

Mammography

Hormone replacement therapy

Body contouring

Aesthetic skincare services

Vaginal rejuvenation
---
CONTACT
1700 North Lake Forest Drive
McKinney, Texas 75071
4701 Medical Center Drive
McKinney, Texas 75069
(214) 733-8001
ComprehensiveOBGYNTX.com