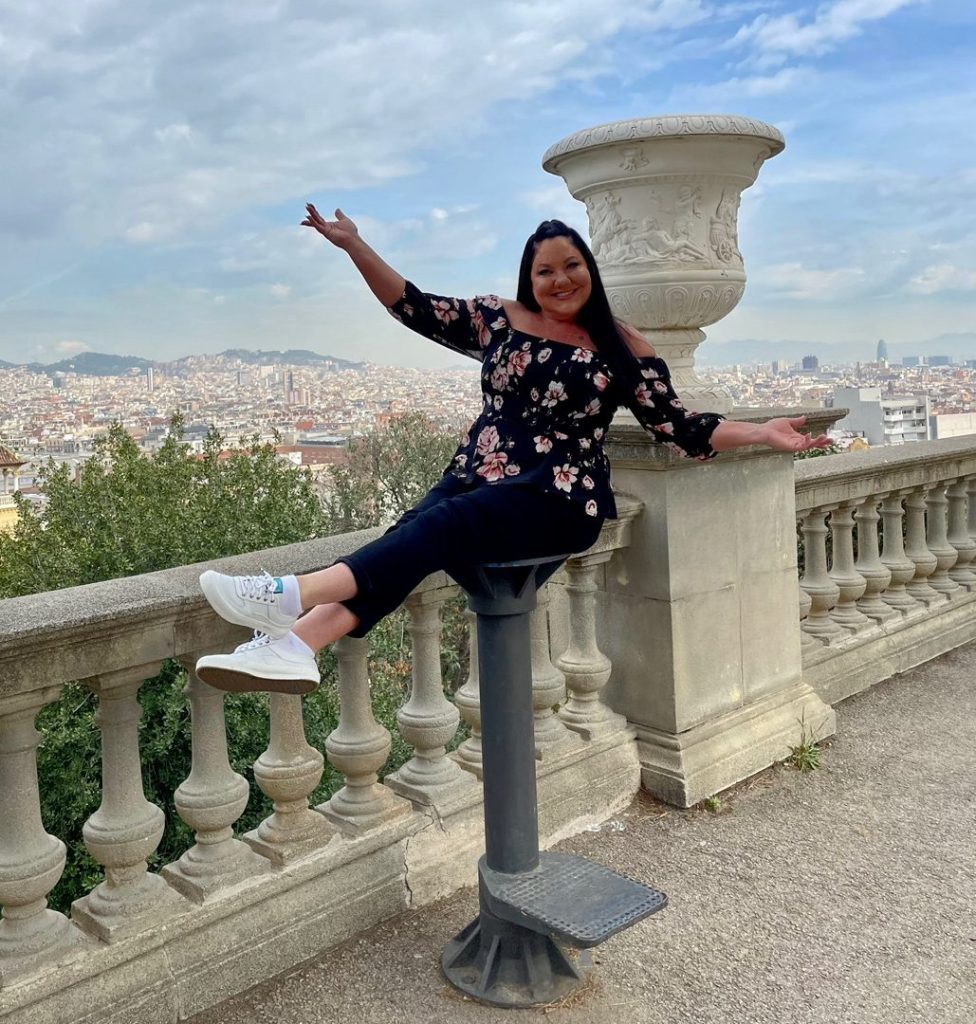 By
Stephen Hunt
---
How Lisa Good became a travel designer is a tale which took a serendipitous turn early on. A real estate agent for over two decades, she remembers the COVID-19 pandemic, as it did for many, for testing her sanity. Good recalls 2020 being a great year professionally but forgettable for everything and everyone else.
However, when her two daughters away at college had to return home because of the pandemic, the seeds for a paradigm shift from real estate into travel were sown. Admittedly bored, Good asked her daughter attending NYU (New York University) for a schedule of online classes. She quickly settled on a certification program in hospitality, tourism, and travel, which she took and thoroughly enjoyed.
After completing her certification, she pondered her next move and that's when fate gave her a gentle nudge in the right direction. "Literally, I was at In-N-Out Burger in Irving sitting in my car eating because we couldn't be inside and looked across the way," Good recalled. "There was this big, tall building and I said, 'I wonder what's in there?' So, I Googled the building and sure enough, it was Nexion Travel Group and I said there's my answer."
That afternoon, she reached out to Nexion to begin transitioning out of real estate and into travel because she realized that while the travel industry had taken a big hit during the pandemic, that business would return at some point. As for real estate, she was unsure what the future was and after 21 years in the industry, she was ready for a change. "I just wanted to do something completely different and now I wonder why I haven't done it my whole life," Good said.
Looking back, her love for travel, which she has had for much of her life, can be traced back to family vacations spearheaded by her father, Eddie, a friend of Wal-Mart founder Sam Walton and one of his first managers with the company. Because of her father's work with Wal-Mart, Good remembers growing up in several places — her native Texas, Oklahoma, Arkansas, and Missouri.
Good's father was also a big fan of Motel 6, so each summer he'd look at a map of Motel 6 locations, pick a row of states and travel up and down them. His goal for Lisa was simple: he wanted her to see all 50 states by the time she finished high school, an experience which would allow her to be cultured and to also see the world. Her most memorable excursions with her family include a trip to Mount St. Helens in Washington right before that active volcano erupted in 1980 and their car getting stuck in a drive-thru redwood tree in California.
As a high school sophomore, Good auditioned and earned a spot in a show choir, a song and dance troupe which traveled to Europe. That initial trip abroad is what piqued her interest in overseas and international destinations.
Even before she made the leap full-time into travel, Good was always being asked about her travels. People would inquire about her itineraries, asking about where she went, where she stayed, which restaurants she frequented, and what attractions she visited. Fielding so many travel-related questions about her own excursions got her wondering why she didn't translate her love of travel into a full-time gig in the industry?
Through her company, Nobilis Travel, a name which combines nobility, integrity, and royalty, a moniker which appeals to her highly diversified client base of everyone from the solo traveler to large groups. Good offers her clients highly customized itineraries from basic to bucket list and experiences including stays on everything from cruise ships to castles. However, she also offers her clients something else which always seems to be in short supply — time.
Her extremely high level of knowledge in knowing where to send her clients, where to have them stay, which restaurants to send them to, and what local attractions are must visits save her clients not only a lot of money but also a great deal of time.
Good also stays up to date on travel restrictions for various countries and airports, some still related to the pandemic to make their trips as smooth as possible. Clients also benefit from her strong personal relationships with many attractions, hotels, and restaurants, connections which allow her to work directly with the source to get her clients the best deals possible.
She finds the travel business rewarding on a personal level because of her lifelong love of travel, but also loves seeing the smiles and sheer excitement on her clients' faces when they visit somewhere they'd never seen before and tell her all about their incredible experiences. For many of those trips, she gets to experience her clients' satisfaction firsthand as Good acts as their trip host who helps ensure everything stays organized and goes according to plan.
Depending on the type of trip, her clients are her responsibility from the moment they arrive at the airport until the end of their trip and every moment in between, a relationship she compares to having a child for a week. Good considers herself blessed to give her clients all the tools they need on a trip to make that one of the most memorable experiences of their lives. If they want a photographer to document the excursion or want reservations at a popular restaurant, those are requests she handles with ease.
The move from real estate to travel is one which has taken Lisa Good to her happy place. Her knowledge, passion, and enthusiasm for travel and for giving her clients the most memorable experiences possible is what have made her and her company, Nobilis Travel, highly successful in a relatively short time. "It absolutely is my dream job. You know how everybody says they have their soulmate in a person, this is my soulmate for a career," Good said. "I really wish I would have done it for my whole life. It's so rewarding."
---
CONTACT
5100 North O'Connor Boulevard
Suite 200
Irving, Texas 75039
(214) 212-0017
NobilisTravel.vip