TaQuita M. Hogan-Claiborne
Law Office of TaQuita M. Hogan-Claiborne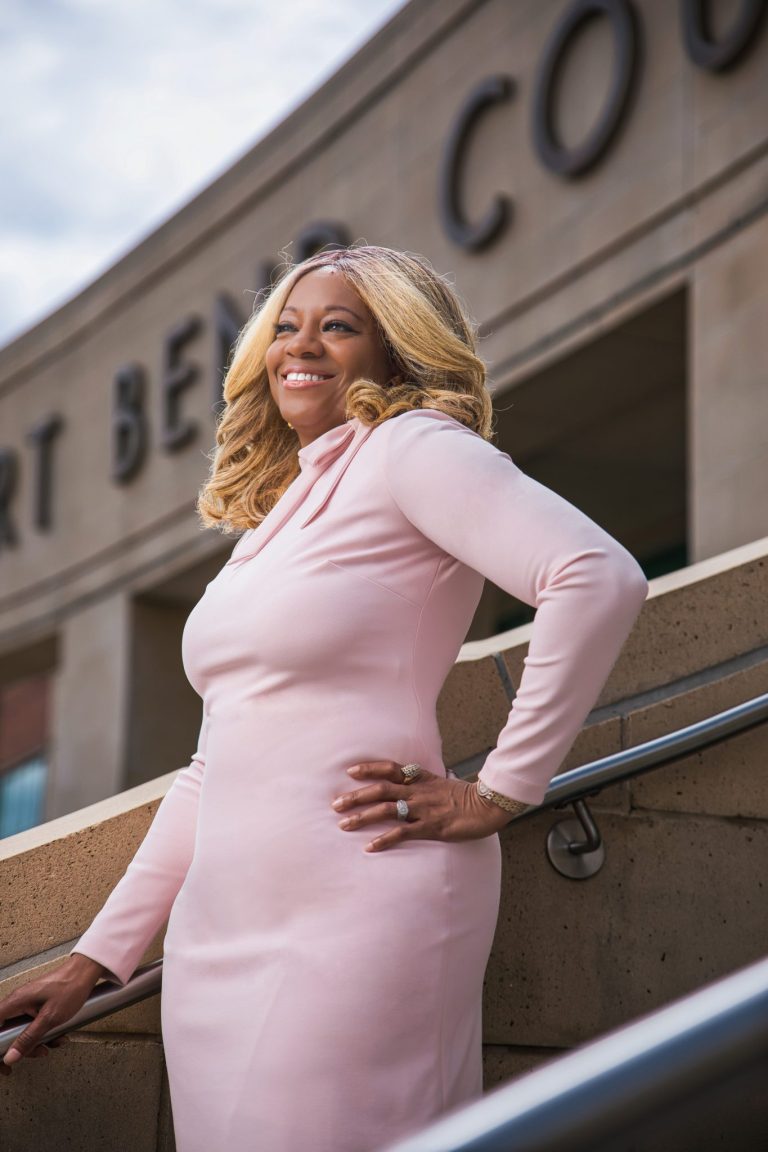 By
Stephen Hunt
|
Photo by
Candor Pictures
---
TaQuita M. Hogan-Claiborne remembers becoming first interested in the law when taking a government class in high school in her small East Texas hometown of Henderson. She quickly realized that she liked the legal side of political science and knew she would attend law school.
After receiving an undergraduate degree from the University of Houston in political science with a prelaw concentration in 1997, she attended law school at nearby Texas Southern, receiving her Juris Doctorate from the Thurgood Marshall School of Law in 2001. In July 2002, she started her own practice —the Law Office of TaQuita M. Hogan-Claiborne.
Early in her career, she came up with the DIVA acronym (Defending Individuals Virtuously and Affordably), which governs everything she does. "I started in the music/entertainment area. That was a gloomy area of law for me, and I wanted to be the light of the industry," Hogan-Claiborne said. "I wondered how can I apply it to every area of law I practice? DIVA is more than coming up with an acronym — it defines who I am."
Her firm focuses on immigration services, wills, probate, estate planning, and general legal services. Most of her efforts are devoted to immigration services and estate planning. Hogan-Claiborne was first exposed to immigration law during a 10-year stint as outside counsel for a software company with offices in Houston and abroad, including Singapore, Malaysia, the Netherlands, and China.
Much of her time as outside counsel focused on preparing applications for H-1B, L-1 visas, and green cards for software engineers and other workers. After seeing how adept Hogan-Claiborne was at handling these documents for them as employees, many asked her to assist them and their families in filling out the appropriate documents to remain in the U.S. "Some of them are still clients," she said. "Even though I'm no longer with that company, I still help a lot of them make that transition, bringing their families over."
However, the bulk of her immigration work remains with families. In these situations, she is upfront with clients at the beginning, stating that for many cases, five to 10 years from start to completion is normal. But Hogan-Claiborne reassures her clients she will be with them through the entire process no matter how long it takes. In fact, she often attends naturalization ceremonies for many of her clients when they become American citizens.
Hogan-Claiborne also considers it important to pass on the legal knowledge she has gained over the years. For the past 16 years, she has taught legal studies at Wharton County Junior College. "It is a vocational program and is very hands-on," she said. "We take students to court with us and everything."
However, she is moving away from teaching in the classroom to teaching her own courses for those who recently entered the workforce. "That same passion that I feel about immigration and teaching at the campus, I'm moving that into a direction of showing people the law, financial literacy, and estate planning," Hogan-Claiborne said.
---
CONTACT
14090 Southwest Freeway
Suite 300
Sugar Land, Texas 77478