Kristen Alvarez
Casa del Bro Mexican Grill & Creamery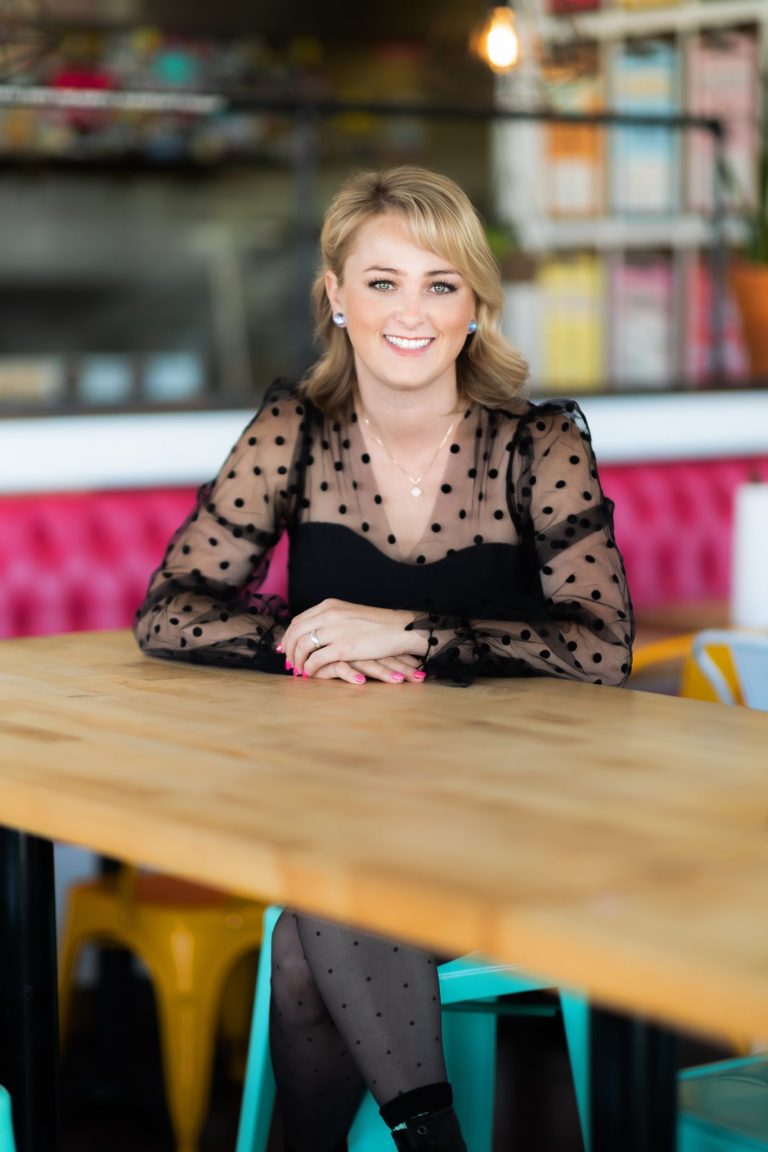 Photo by
Kenny Richard Photography
---
Casa del Bro Mexican Grill & Creamery exudes a cozy and laid-back atmosphere reminiscent of a charming beach town. Take their custom-built fingerboard park, a scaled down model of a full-sized skatepark made for tiny skateboards.
Kids and teenagers use two fingers to ride mini skateboards around the park for fun. Kids love it, said owner Kristen Alvarez, a lifelong skateboarder. TikTokers have even made videos praising the "buttery smooth concrete" and "great features" of the little park.
Surprisingly, said the owner, parents and grandparents love it too. Between visits for burrito bowls and Nutella-brownie-Heath ice cream, they wander over to check it out, she said.
"My 10-year-old son is becoming an entrepreneur through selling finger boards at the restaurant. He keeps up with inventory levels and promotes his product," said Alvarez, a proud mother of five whose kids are introduced to skating as soon as they're old enough to walk. Alvarez and her husband, a fellow lifetime skater, also give away a full-sized skateboard every three months.
"We wanted visiting Casa del Bro to feel like a beach vacation," says Alvarez, whose family loves joining in to help. Her six-year-old daughter plans to add her own "big pretty gumball machine," keeping it stocked to feel pride in her own project.
The Mexi-Cali restaurant owner said she always associated Latin culture with love – having grown up being fed by her Latin neighbors – so the restaurant reflects that. Her husband's background is also Mexican, and the two teamed up to open the eatery together.
"Our faith played a major role," she said. "We prayed as a family for over a year for this restaurant opportunity. A great moment was the day we received the keys after a year of looking for locations. Telling our kids that our prayers were answered was a testament of faith and God's goodness."
With a mission to "be a light in the community and to serve wholeheartedly," Alvarez makes food her ministry. People in Frisco eat out a lot, she explained, and she wanted parents to trust Casa del Bro for good food. When families hang out for hours while their kids eat and play, she knows she's hit her goal.
Casa del Bro offers gluten-free options, vegan options, and clean ingredients to make their little corner of taco heaven a haven for the hungry. "Cutting corners is never an option," said the owner. For adults, every margarita is made with fresh, hand-juiced limes. Homemade ice cream satisfies the sweet tooth with special frozen treats only available at Casa del Bro.
Growing up in restaurants gave Alvarez an early exposure to the industry, which fit her personality like a glove. Love and respect for people infuses the business, and Alvarez said she finds it returned at every turn.
---
CONTACT
5444 Farm to Market Road 423
Suite 100
Frisco, Texas 75036
(469) 200-5570
CasaDelBro.com