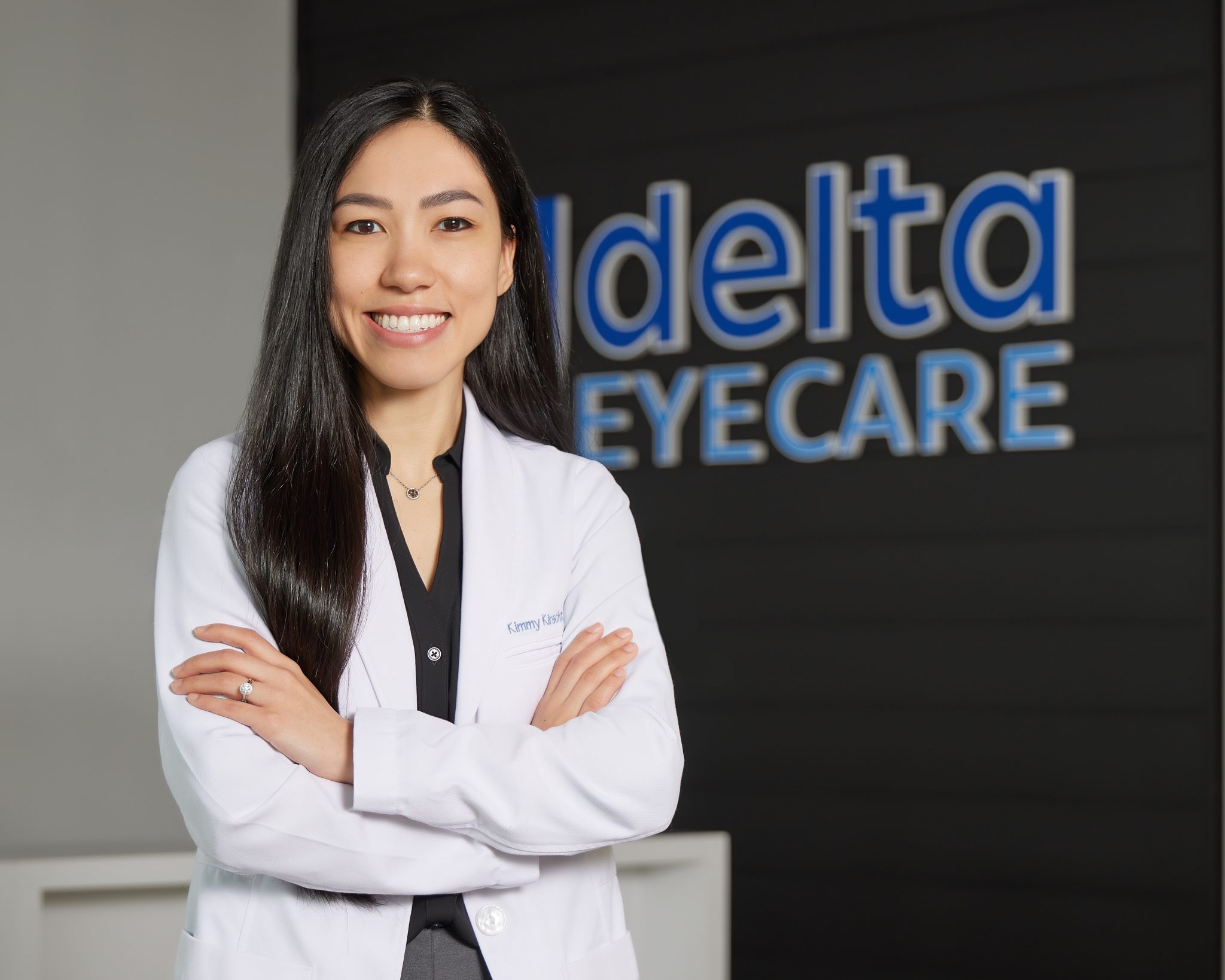 By
Stephen Hunt
|
Photo by
Scott Peek Photography
---
Dr. Kimmy Kirscht knew at an early age her future was in optometry. She started wearing glasses at the age of nine and at that moment it changed her life forever. She was fascinated by the intricacies of eye health and how it affects our vision.
Fast forward to high school, she started her first job as an optometric technician, an experience which reinforced her passion for the field. "It was from that point I knew I wanted to be an optometrist because I loved working with patients, seeing their journey from start to finish, and learning all about the complexities of the eye," Dr. Kirscht said. She also realized that there is so much that people didn't know about eye care, and she made it her mission to educate others about their eyes.
After completing her undergraduate degree in biology from University of Texas at San Antonio, Dr. Kirscht pursued her doctorate in optometry from the University of the Incarnate Word. She completed her externship training at the Veterans Administration Hospital in Cleveland, Ohio, where she was able to connect with veterans on a personal level and provide a holistic approach to comprehensive eye care. "There are so many systemic conditions that may manifest in our eyes, many of which may develop without warning and progress without symptoms until irreversible damage has occurred," Dr. Kirscht said.
Dr. Kirscht is a therapeutic optometrist and optometric glaucoma specialist. She is licensed to manage and prescribe medications for eye injuries, infections, and diseases. One of the specialties offered at Delta Eye Care is myopia management, where therapy is instilled in young patients to slow down nearsighted vision changes, a passion she developed stemming from her own experience with nearsightedness at a young age. "I wish I had all the resources and therapy we have available today when I was young," Dr. Kirscht said.
Dr. Kirscht considers running Delta Eye Care with her husband, James, a dream come true. James, an Army veteran and mechanical engineer, brings his attention to detail and technical expertise to the practice as an optician. He manages their optical shop and edges lenses in-house, providing patients faster turnaround on their glasses. As a small, family-owned business, Delta Eye Care supports other independent eye wear businesses who strive to make the world a better place through responsible manufacturing practices and superior materials paired with performance driven optics.
What continues to drive Dr. Kirscht is her passion for eye care and her commitment to providing the highest level of care to her patients. "We integrate eye care education using the latest technology so patients have the best understanding of their eye health," she said. She has poured her heart and soul into every last detail into Delta Eye Care and she hopes it shows. And who knows? Maybe one day, a little girl who needs glasses will walk into her practice and be inspired to follow in her footsteps.
---
CONTACT
1255 West Exchange Parkway
Suite 130
Allen, Texas 75013
(469) 250-2021
DeltaEyeCareTX.com