Julie Westfall
Davies Institute For Speech & Hearing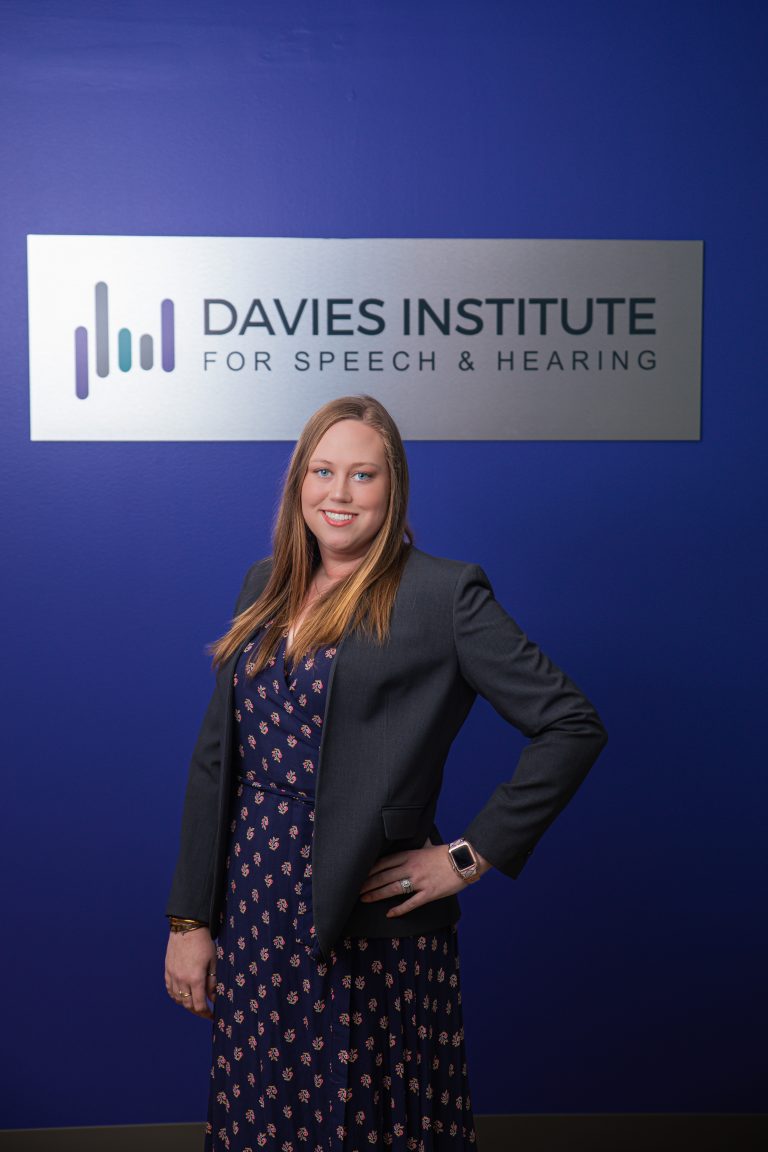 Photo by
Candor Pictures
---
If you ask Julie Westfall, it's one of the best feelings in the world to see children learn and grow. Before starting at Davies Institute For Speech & Hearing (DISH) as the education coordinator, Julie taught general and special education for over half a decade.
When her long-time best friend, Dr. Morgan "Joey" Davies, asked if she would be interested in running the education aspect of DISH, Julie knew it was a great fit. "We've been best friends since junior high," Julie says. "She's the godmother to my boys, and we spend almost every day together. I knew I could trust her and this vision because we had talked about it for so many years."
Davies Institute for Speech & Hearing focuses on early intervention and education for children with hearing loss and speech delays. Families can access a variety of services, including speech therapy, occupational therapy, comprehensive audiology, educational diagnostic evaluations, and parent and family advocacy.
Julie admits that it was a bit daunting at first to leave public education and pursue entrepreneurship. "I hadn't led other teachers before, so it was kind of scary," she says. "But I took it one step at a time and challenged myself. I would encourage other women to know that they are capable, too. They can accomplish more than they believe."
In her role as education coordinator, Julie provides guidance in many areas. She makes sure teachers have what they need to be successful, guides and modifies curriculum of the development center to reach every student's individual goals, and oversees the growth and enrollment of the early intervention program. And, because kids fill her heart with so much joy, Julie often checks in on classrooms throughout the day. "I love getting to see the students discover and learn as they grow — hugs are also a bonus," she says.
Julie says it's most rewarding to see the kids grow in their own unique ways. "It warms my heart to see a child who wasn't saying any words begin to identify colors," she says, "or someone who was shy now saying 'hello' and making eye contact during a conversation."
Her free time is often filled with family and spending time outdoors. She and her husband, Robert, enjoy bringing their sons, Oliver and Tommy, to community events and watching her older son play baseball. They also like relaxing and spending time as a family cuddled up on the couch having Disney movie marathons.
Julie earned her Bachelor of Science degree in interdisciplinary studies of early childhood through elementary education from LeTourneau University and has studied sign language since high school. A Katy native, she is happy to work in the community she has called home her entire life.
Julie's excited for what the future holds for Davies Institute for Speech & Hearing and looks forward to helping families every step of the way. Learn more about this women-led organization at DaviesInstitute.com.
---
CONTACT
777 South Fry Road
Suite 105
Katy, Texas 77450
(281) 717-4884
DaviesInstitute.com