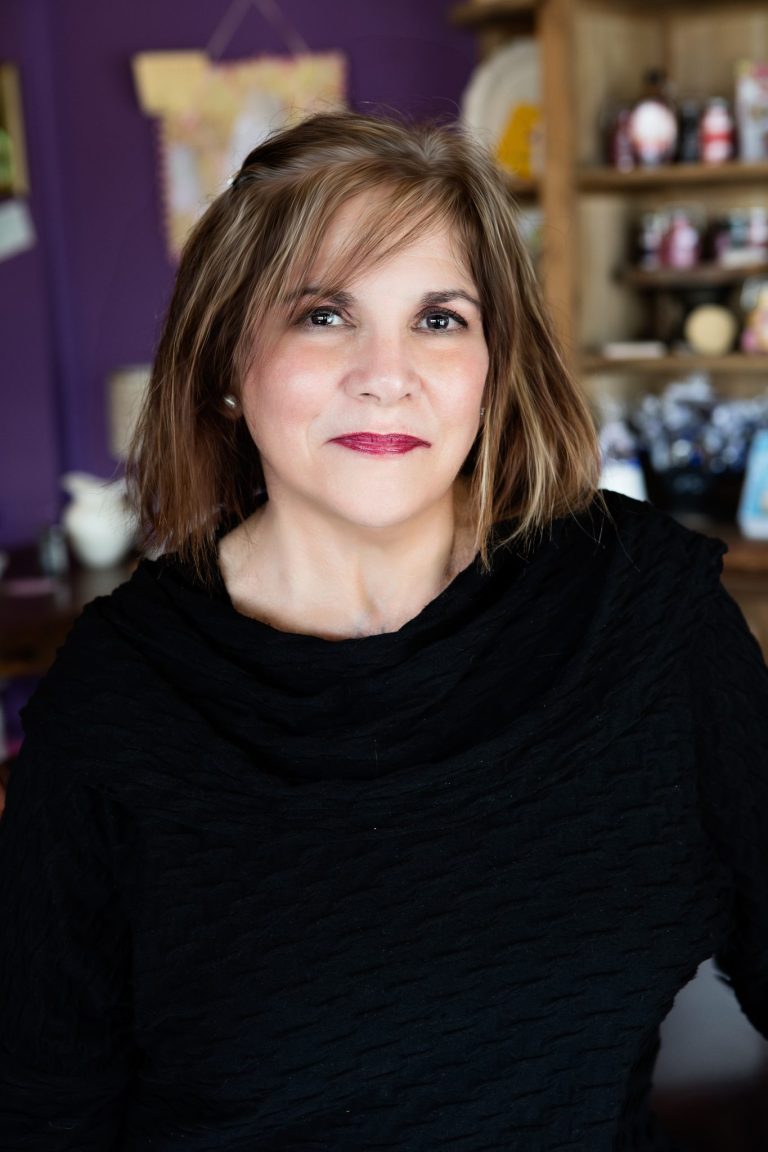 ---
At JudyPie, Judy Bernstein Balunda connects past to present with the classic desserts of her childhood. She picked and shelled pecans as a girl with her mother and aunt, who later baked them into pecan pies, and they're known today as Rhoda's pecan pies.
Other traditional pies like chocolate cream, coconut cream, and lemon meringue use Judy's mother's recipes.
Judy's pies are adventurous too. There's raspberry rose and Adohree-A-Doodle, a seasonally available snickerdoodle pie on a molasses shortbread crust, and is named after her daughter, Adohree!
"I love that pie," said Judy, a former special education teacher. "It's not hard to make, but it needs lots of love and attention, just like children." We even sneak in a cake or two, and our carrot cake sells like crazy.
A Texan unfamiliar with key lime and strawberry rhubarb, Judy worked hard to develop irresistible versions for customers. Alongside both of her cherry pies, made with and without wine, they are top sellers.
"Our crust does have a secret ingredient I've never told anyone about. It's not my shortbread crust. It's my mother's recipe, and she'd roll over in her grave if her secret ever got out. It's almost a science to get it flaky and perfect. It's a recipe from the Crisco can from 100 years ago, but we added a twist."
Mysterious baking secrets must work, because people keep coming back. "Being connected to people through pie and sharing love and sweetness is what keeps me going," said Judy.
---
CONTACT
520 South Main Street, Suite 200
Grapevine, Texas 76051
817-400-PIES(7437)
JudyPie.com
JudyBalunda@me.com