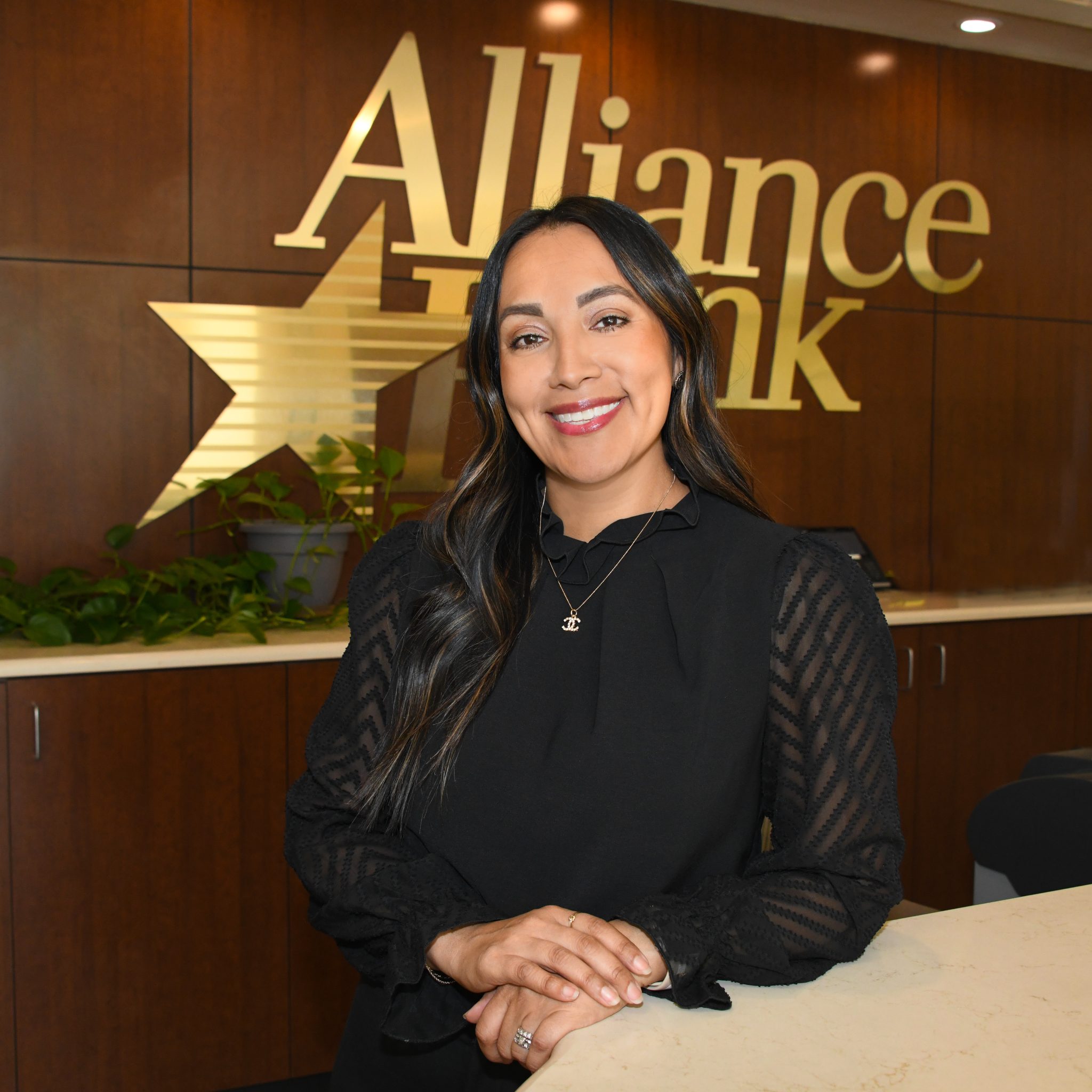 P
hoto by
Lake Pointe Photography
---
Jessica Nelson, the AVP/branch manager at Alliance Bank – Rockwall North, epitomizes hard work and a commitment to pursuing dreams. Since 2011, she has continued to move up the ranks at this trusted community bank, earning promotions from teller to head teller to operations manager. Now as the branch manager at the Rockwall North location, Jessica feels like she has achieved her career aspirations and is living the life she always envisioned.
"I've worked in banking since 1999," she says, "and my goal was to run a branch and be a branch manager."
Jessica has always felt at home at small community banks like Alliance, where she can get to know customers on a first-name basis and interact with people in a more personal way. She started in the banking industry right out of high school, working at a small bank. "I loved it instantly," she says.
Originally from a small town in West Texas, Jessica moved often with her husband. His job brought their family to the Rockwall area, where they have lived since 2009. "I couldn't imagine living anywhere else," she says. "This is home, and I love being part of this community."
When Jessica learned that Alliance Bank was hiring, she interviewed for a part-time teller position. The bank ended up hiring her as a full-time teller, and the rest is history. "When I came to work here, it just felt different," Jessica says. "I enjoy meeting new people and bringing the family aspect to banking. This isn't something you find everywhere."
Jessica especially enjoys working with generations of families. She says many of her customers' parents banked with Alliance, and now as adults, these customers trust Alliance Bank with their banking needs. "I love watching families grow and keeping them as customers over the years," she says.
Jessica is proud to be part of the rich history of Alliance Bank, which has maintained a strong banking presence in Texas since its opening in 1927. She helps customers with everything from personal to business banking and enjoys providing a personal touch to the banking experience.
"I'm actually kind of shy and introverted," she says, "but when I'm inside these four walls here, I just love talking to people. I love getting to know my customers thoroughly and learning about their kids and families."
Outside of work, Jessica cherishes time with her husband and two sons, ages 17 and 13. She can often be found either reading or working out, and she especially likes lifting weights. Committed to professional development, she served in Leadership Rockwall's Class of 2022. "That was a wonderful experience," she says. "I met so many great people."
If you're looking for a more personal touch in your banking, stop in to meet Jessica Nelson at Alliance Bank – Rockwall North. "We offer all the same things that big corporate banks do," she says, "but we know our customers by name. The family aspect is what really sets us apart."
---
CONTACT
3045 North Goliad Street
Suite 109
Rockwall, Texas 75087
(972) 771-7070
AllianceBank.com