Gail Fletcher
Gail Fletcher Sear Steakhouse and Lounge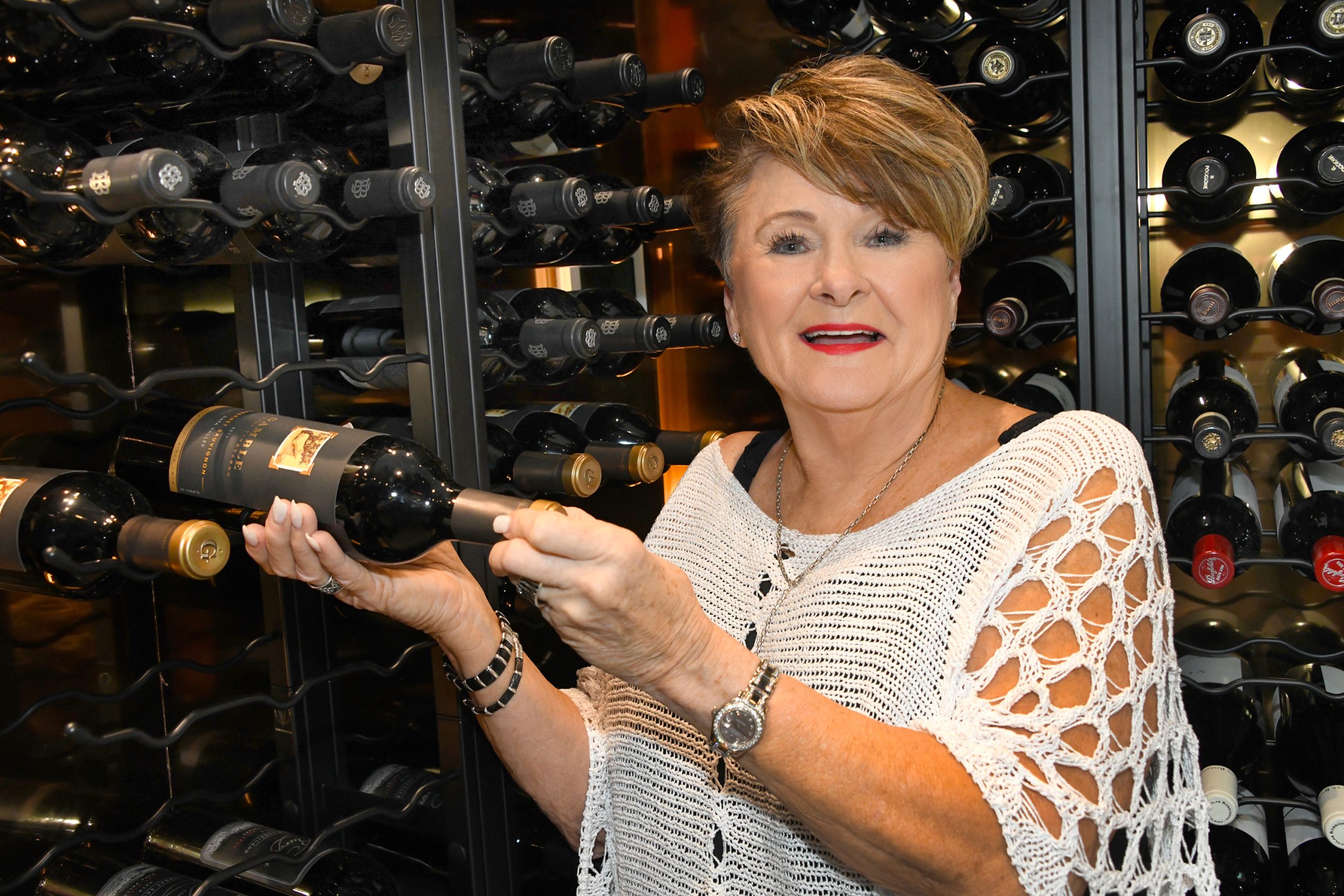 By
Stephen Hunt
|
Photos by
Lake Pointe Photography
---
In early December 2022, Sear Steakhouse and Lounge opened in Rockwall. And in the ensuing four months, Sear has already earned rave reviews for its stellar fine-dining atmosphere, cocktails, steaks, and incomparable setting alongside picturesque Lake Ray Hubbard, heady praise which is sweet music to the ears of owner Gail Fletcher.
For 50 years, Ms. Fletcher has worked as a franchise owner for Merle Norman Cosmetics, sometimes owning as many as eight stores throughout the Dallas-Fort Worth Metroplex and Houston. However, the longtime Rockwall resident had always dreamed of opening her own spot in a completely different industry and one day, fate intervened.
"I was sitting one day at Samee's Pizza Getti in Rockwall and wished I had a piano bar, that I could have a glass of red wine, and hear some old Frank Sinatra music," Ms. Fletcher said. "Somebody overheard me say that and said 'I'll meet you tomorrow and take you some place you need to lease.' That's how this happened. I'd always wanted a piano bar and now I have my own piano bar."
However, unlike many who enter the restaurant business without any experience, Ms. Fletcher decided to find people with significant industry experience to help start her new venture out on the right foot. Her first step was hiring a well-known local architect, Ken Demko, who set her up with a consulting company, which taught Fletcher everything she needed to know about the restaurant biz. She also developed the construction and flow of her restaurant with the outstanding professional help of Steve Vastine, owner of Action Retail Construction.
And even though Ms. Fletcher had not previously worked in restaurants, she did have some experience in hospitality because of a 2,500-square-foot pavilion her father, Charlie Fletcher, built on his 100-acre farm in Rockwall. Dubbed The Galaxy Farm Party Barn, the pavilion was equipped with a full-sized kitchen and a chef, so the Fletchers spent many weekends hosting parties for family reunions, churches, or even political gatherings for the local community.
Even with that experience, Ms. Fletcher never envisioned herself owning her own restaurant in the future. In June 2021, she signed a lease at the dynamic Harbor District owned by Pegasus Ablon. Due to supply chain issues and lingering economic fallout from the COVID-19 pandemic, it took her nine months to receive all the equipment for the kitchen. Fortunately, one thing which has not been an issue is staffing. For two weeks, servers were trained in etiquette, the 100 different varieties of wine offered at Sear, and the menu.
Speaking of the menu, Sear offers an array of tantalizing appetizers including carpaccio made from Prime New York Strip, crab cakes, and Oysters Rockefeller. Sear's steaks, which cost between $35 and $85, run the gamut of great cuts, many of them prime like the popular Delmonico 16-oz, Prime New York Strip, Prime Bone-In Ribeye, and Filet Mignon.
Notable side items are creamed spinach, macaroni and cheese, and pommes frites. Sear's dessert offerings include a Crème Brulee, a house-made lemon cannoli, and a white chocolate tart cherry bread pudding. Overseeing the menu is Tom Fleming, an operating partner in Sear who is one of the most renowned chefs in DFW and brings four decades of experience to his post at Sear. "Everything is made from scratch in our kitchen. There's nothing that comes off a truck, that's prepackaged," Ms. Fletcher said.
However, fine dining is only part of the experience at Sear Steakhouse and Lounge. Sear has two full-size dining rooms, one of which can be rented out for private events like meetings and rehearsal dinners. A 120-inch projection screen also allows the space to be used for luncheons and other business meetings. Among the amenities in the private dining room are succulent wine dinners and pairings, food from five-star chefs hired to cook all meals, the opportunity for clients to book the entire dining room for their event, the option to use any of three outdoor dining areas, and features like specialty booths, fireplaces, and a Baby Grand piano.
Like many fine-dining establishments, Sear also offers a chef's table, which can be reserved for special occasions like reunions or business meetings, a spot where diners receive their own unique culinary experience in the middle of the restaurant. "The chef's table is for when you want a little bit more private dining, but you don't really want a lot of people sitting beside you," Ms. Fletcher said. "It holds anywhere from 10 to 12 people. The menu's the same, they just get more one-on-one attention from the chef and our great servers."
Sear also offers free valet parking and a bar with a 360-degree view of the lake. Fletcher also got her wish as the left side of the restaurant is home to a piano bar which features a baby Grand. Sear hosts live music Friday and Saturday from 6- 9PM from local artists. On Saturday afternoons, a deejay plays tunes near the bar to get the crowd going, a great setting which includes a 360-degree patio outside along with several fire pit grills. Stop by on May 6th from 1-7pm wearing your favorite hat for the Kentucky Derby party and hat contest.
Despite being open for only four months, Ms. Fletcher calls getting to know the Rockwall community the biggest positive thus far along with their early support. One thing she learned from her father before he passed is the value of being actively involved in the community, which Ms. Fletcher does through assisting local organizations like the Children's Advocacy Group and Helping Hands, which allows her to give back to the community she's called home for the past 22 years.
Gail Fletcher still owns Merle Norman stores at Firewheel Town Center in Garland and in Rockwall. She also stays busy maintaining various rental properties around the Rockwall area. However, considering this is her first foray into the restaurant business with Sear Steakhouse and Lounge, a restaurant which is all of four months old, she's thoroughly enjoying the ride. "It's so much fun," Ms. Fletcher said.
---
CONTACT
2101 Summer Lee Drive
Rockwall, Texas 75032
(469) 314-1103
SearSteakhouseAndLounge.com