Aekta Fifadara, DMD and Kiran Makhnejia, DDS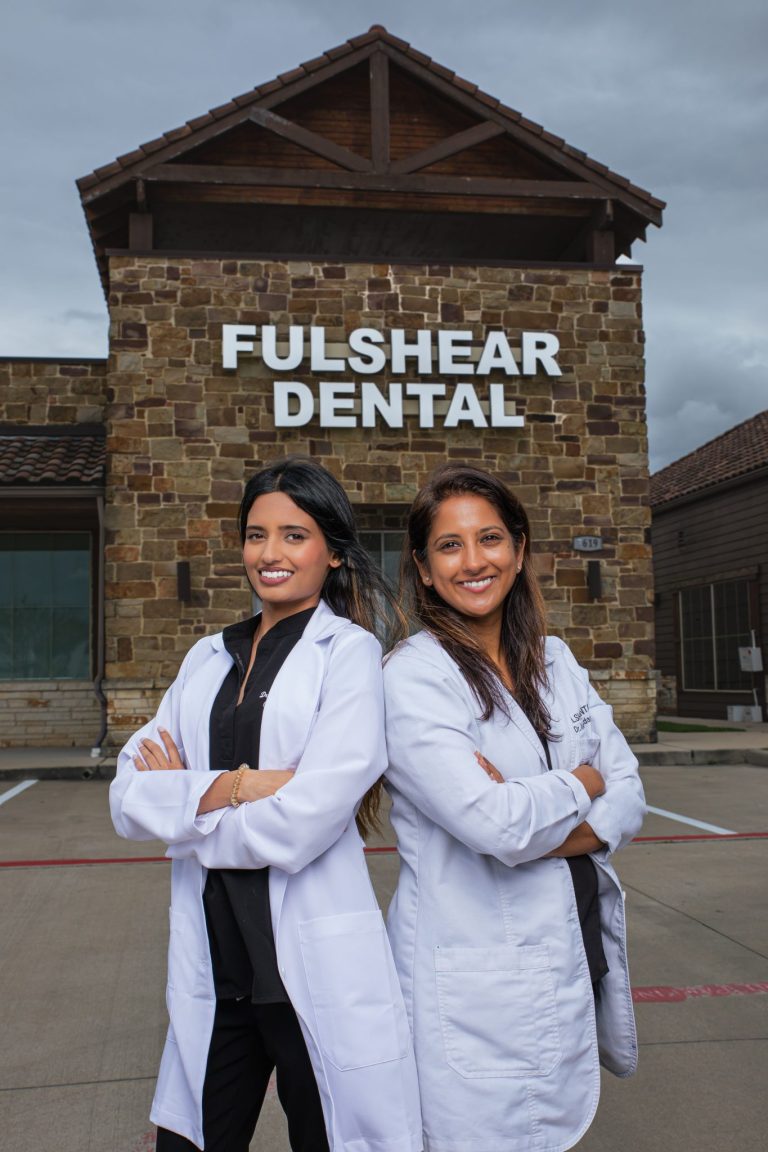 Photo by
Candor Pictures
---
At Fulshear Dental, Dr. Aekta Fifadara and her team provide dentistry with heart and the assurance that that your goals and your comfort are primary.
"I recognize that my patients are unique and have placed a great deal of trust in me and my team," said Dr. Fifadara. "That's why every treatment plan we offer truly comes from the heart. We prioritize a welcoming atmosphere, so every person feels at ease during their visit."
The team at Fulshear Dental impart exceptional clinical care and customer service from every perspective, upholding high standards of quality and a conservative, ethical mindset. Dr. Fifadara has been in the oral healthcare field for over a decade with a mission to provide brighter smiles for the Fulshear community.
Dr. Kiran Makhnejia has recently joined the team of Fulshear Dental and they couldn't be more thrilled. Dr. "Mak" is a native Texan, born and raised in Katy. She has a background in fine art and pursued dentistry because it fell in line with her desire to be creative and help others. "For me," she said, "dentistry is an art, so my background has helped me master the hands-on skills and eye for detail that dentistry involves." Her love for dentistry furthered at University of Texas at Austin while serving on a mission trip to Nicaragua.
"I was able to witness the transformative impact that dentistry had in improving each patient's quality of life," said Dr. Mak. "I distinctly remember witnessing a female dentist performing challenging extractions under limited equipment with such ease, and I thought 'Wow! I want to be her.' It was empowering and motivating to see a woman absolutely crushing it in her profession."
Dr. Fifadara and Dr. Mak met coincidently when Dr. Mak was looking to shadow a dentist while still at dental school. She wanted someone in the area, but it was when she was reading Dr. Fifadara's online reviews that she felt as though this was someone that coincided with her philosophy. Upon calling the office, Dr. Fifadara was more than happy to share her knowledge and from that moment on, their professional relationship has only grown.
Dr. Fifadara believes having Dr. Mak join the team has been a great asset. "We are able to open up more hours and late appointments for patients to help accommodate their schedule." Dr. Mak's fresh approach and knowledge of the latest technology has moved the practice to the next level. "Coming onto an all-female team has been wonderful," said Dr. Mak. "Everybody has been welcoming and helpful."
Fulshear Dental takes pride in a straight-forward, completely transparent, welcoming, and comfortable care approach. Fulshear Dental covers all facets of dentistry, including restorative work (fillings, crowns, veneers, cosmetic dentistry, implants, and root canals). Invisalign and Lumineers are also offered as a great way to improve patients smile or give them the smile that they have always wanted.
"Our goal is to help you feel genuinely comfortable from the time you arrive," said Dr. Fifadara, "so that we can work together toward a healthier, happier smile in the smoothest way imaginable."
---
CONTACT
7619 Tiki Drive
Fulshear, Texas 77441
(281)346-8371
iHeartFulshearDental.com