Courtney Gardner
Pearl Fincher Museum of Fine Arts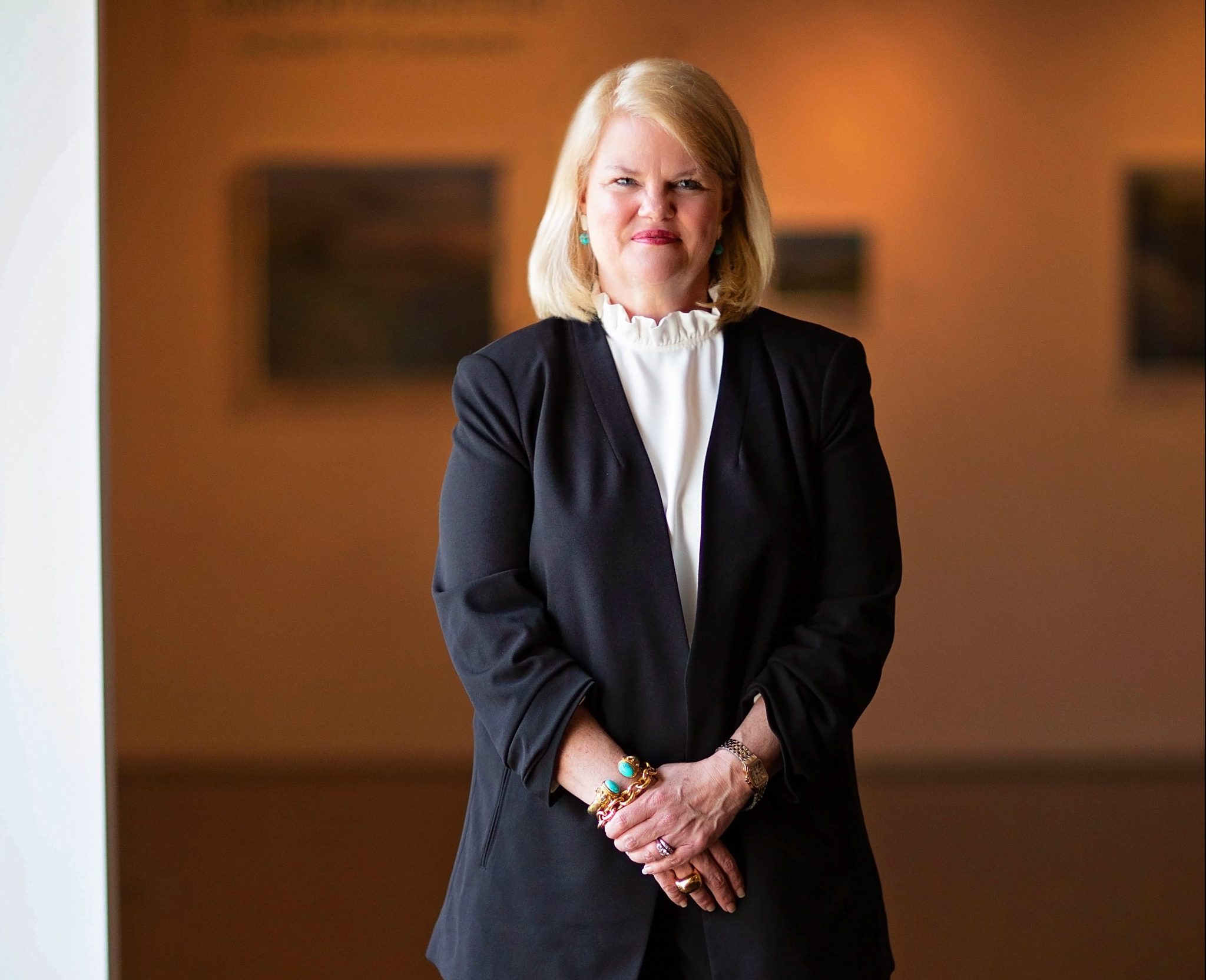 By
Tammy Niemeyer and Cheryl Alexander
|
Photo by
Karen McConaughey
---
For Courtney Gardner, director of the Pearl Fincher Museum of Fine Arts, work is a labor of love. Since coming to the Pearl in 2021, Courtney and her team have expanded educational offerings, increased museum attendance, and introduced new forms of art to the community.
For example, last summer the Pearl hosted works of art by some of the most talented LEGO® brick artists in Houston and across the country. The exhibit was a huge hit, bringing more than 17,000 visitors to the museum in just three months.
This summer, the Pearl will turn its attention to children's literacy. The Main Gallery will feature Elephant & Piggie in WE ARE ART! (A Mo Willems exhibition), organized by The Eric Carle Museum of Picture Book Art in Amherst, Massachusetts. Meanwhile the Cole Gallery will transform into a world of color and imagination with Keittoodles by local artist and retired teacher, Beth Brubaker.
"The pandemic had a significant impact on education," says Courtney. "If kids are struggling to read by the time they get to fifth grade, it has lifelong implications. So our goal this summer is to come alongside families, ignite each child's imagination, and create opportunities to engage with books in new ways. We're being very intentional, using art as a vehicle for growth as we live out the mission of the Pearl."
Art programs at the Pearl have also been revamped, including Summer Art Camps, School of Art classes for ages 5 through adult, and new preschool opportunities like Art Start and Little Art Historians. That growth, along with Courtney's vision for the future, has led the Board of Directors to consider expanding the museum.
"As museum director," says Courtney, "I am the chief invitation officer. "I want to invite you into the Pearl, make you feel welcome, and inspire you to come back."
---
CONTACT
6815 Cypresswood Drive
Spring, Texas 77379
(281) 376-6322
PearlMFA.org