Colleen Migl
Quadros, Migl & Crosby PLLC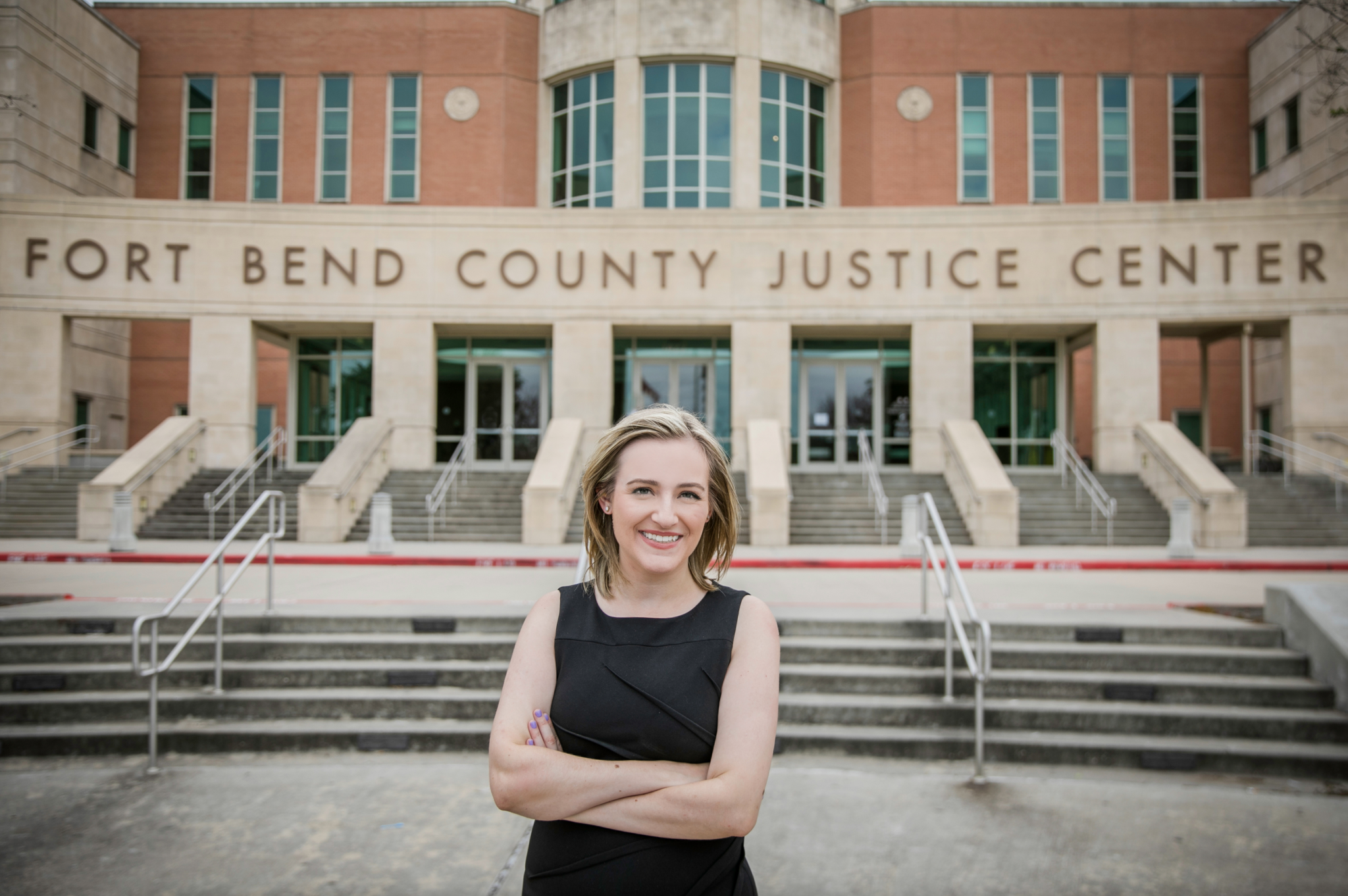 By
Lacey Kupfer Wulf
|
Photos by
Kelley Sweet Photography
---
When most people think about legal matters, they think of criminal law, which they've seen on TV shows, or of divorce proceedings. They envision a vicious or dramatic legal system that can trap them and their business with fine print.
But those who turn to Colleen Migl of Quadros, Migl & Crosby have quite a different experience. She says, "I can hold my client's hand throughout the process and advocate for them." As the only female lawyer in the firm — and one of few in the industry at large — needless to say Colleen is a lawyer unlike many others.
Fighting for Businesses and People
From clients who are just starting out to those adding a partner or selling their company to retire, Colleen assists with any and every stage of the business lifecycle. Although she predominantly works on helping clients buy and sell companies or a piece of real estate, she has experience in every aspect of business law.
However, for Colleen, her work isn't just about numbers. In fact, she decided to become a lawyer because of her love of reading and writing and a deep passion for helping others. Natalie Lerner, a client, says, "Colleen Migl is not only a joy to be around, with a refreshing sense of humor, but a fireball of action and knowledge."
Many other lawyers would consider some of Colleen's clients "one-time" customers, mom-and-pop company owners wanting to sell their retirement nest egg, and reject representing them. However, Colleen finds that they become lifetime clients because she has done such a great job representing them that they come back again and again.
Johnna Haines says, "Colleen is definitely a go-getter! She is goal oriented and focused — attributes that make her an excellent attorney."
Building an Impressive Resume
Compared to many other lawyers in her field, Colleen comes from a unique background that has helped her understand clients. Growing up, she saw that the best lawyers serving her parents, both business owners, were those with a business background. That is why she decided to major in accounting at Texas Tech University before attending the George Washington University Law School.
In the process of representing her clients throughout her career, she has accomplished astounding results. In addition, she has represented a wide variety of clients, including multiple nonprofit corporations, large companies, small and local businesses, as well as individuals, offering her expertise for their success.
When creating a business, Macy Smith says, "Colleen was very professional and thorough, she went above and beyond to make sure my company's LLC was set up properly." Another client, Christian Madison adds, "Colleen has been invaluable to our business. Without Quadros, Migl & Crosby, my company wouldn't be where it is today."
As a result of her hard work and performance, Colleen became a partner at Quadros, Migl & Crosby in February 2020.
Being "Business Minded"
Unlike some attorneys who are focused exclusively on winning, Colleen truly has her clients' best interests at heart. In certain situations, she could take the issue to court and win for them, but at what cost? She understands that expensive legal battles can cripple small and large companies alike and that many people would be better off resolving the issue quickly. She helps clients decide whether they're up for a long process or if their business and finances would benefit most from fast resolution. Either way, she's on their side.
Being Underestimated
In this male-dominated field, Colleen has faced more than her fair share of gender inequality. Surrounded by men, Colleen frequently gets mistaken as an assistant or a paralegal. At conferences, she is often the only woman in a room of one hundred or more attorneys. In a way, she says, "I'm a bit like a zebra among horses."
At only 5 feet 3 inches tall, Colleen isn't a physically intimidating person, and many others, including opposing lawyers, have not taken her seriously — to their detriment. Assuming she lacks experience, she says, "They think they can run circles around us. They let their guard down and don't put forth as much effort as I do," and it usually shows with more favorable results for her clients. One once described the opposition's underestimation of her this way: "No one sees you coming."
Breaking Down Stereotypes
In the long term, many female attorneys are encouraged to take on different roles in human resources, regulatory roles, compliance roles, or as a project manager, which some women opt to do because it typically allows for more work-life balance. However, for Colleen, taking this route would mean she wouldn't practice law anymore. "Female lawyers are often 'shelved' into certain roles, which is why there aren't as many women who can sit on the board or be chief counsel," she says.
She aims to change how women are treated in this profession.
As a female leader in her industry, Colleen has been asked to speak at conferences and for groups regarding gender equality in the workplace. In fact, in April 2023, she joined a panel of leaders for the Institute for Energy Law in Houston to talk about how women define their success.
Giving Back
Not only does Colleen believe in giving 100% for her clients' interests, but she believes in making the entire community a better place to live for everyone. In fact, she is actively involved with and serves on the board for the Exchange Club of Sugar Land. She says, "I love that I can contribute to many worthy causes and organizations in the Fort Bend community, especially ones that help children."
When Colleen isn't working, she enjoys spending time with family and enjoying all that Fort Bend County has to offer. She and her husband David (a civil engineer) have learned to share family and household responsibilities, especially when it comes to their precious son Luke. David does most of the cooking, and working together they strive to maintain a healthy balance in their home, as well as in the office and courtroom. Grateful to have extended family close by, Colleen says, "I have a solid support system to help raise my son, which is critical." In addition to her busy professional and personal life, Colleen finds time to volunteer with the Houston Bar Association, does Pro Bono work with Fort Bend Young Lawyers, and is an active member of The Exchange Club of Sugar Land.
If you find yourself needing legal or business support, Colleen Migl is a savvy attorney who will advocate for you, helping you accomplish your goals.
Meet Colleen Migl:
Happily married to David Migl

Mother to 16-month-old Luke

Sugar Land resident since 2014

Originally from The Woodlands

Earned a bachelor's degree from Texas Tech University in accounting

Attended The George Washington University Law School

Awarded the Presidential Volunteer Service Award for pro bono work for the homeless

Earned her L.L.M. and Certificate in International Taxation from Georgetown University
---
CONTACT
712 Main Street
Suite 1100
Houston, Texas 77002