Carina Perez-Cisneros, DMD, MSD
Garrett & Boyd Orthodontics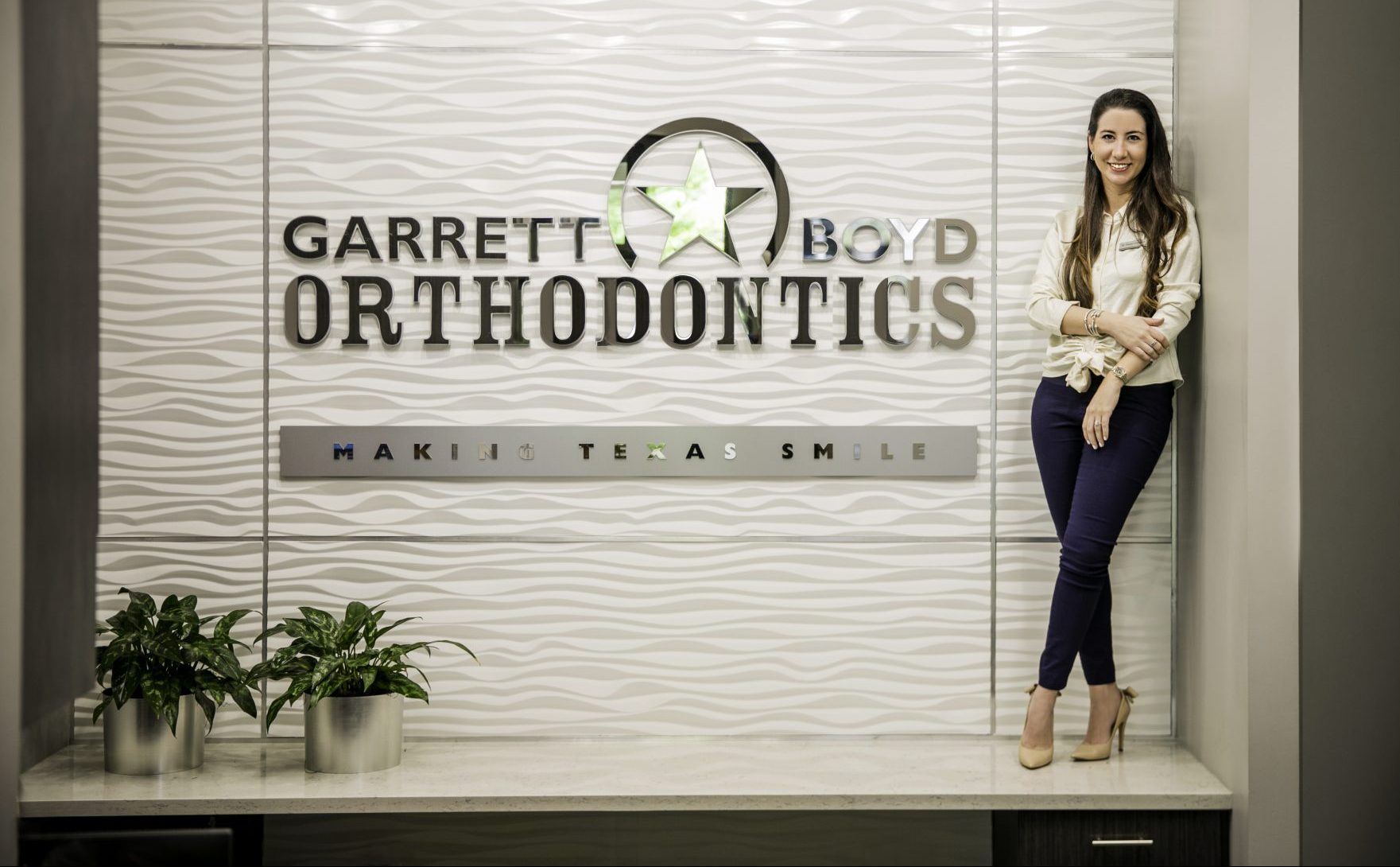 By
Sandy Lowe
|
P
hoto by
Kelley Sweet Photography
---
Dr. Carina Perez-Cisneros had decided by the 11th grade to become a leading orthodontist. She started this journey by graduating cum laude from Manhattanville College in New York, receiving a Bachelor of Arts in biology as well as a double major in psychology and Italian studies. She graduated magna cum laude from the University of Puerto Rico School of Dental Medicine. After completing a three-year orthodontic residency at the University of Puerto Rico, she earned her Master of Sciences in dentistry. Invisalign-certified, Dr. Perez-Cisneros then completed the Aligner Intensive Fellowship. She is board certified by the American Board of Orthodontics.
After working in El Paso and Midland, Dr. Perez-Cisneros joined Garrett & Boyd Orthodontics in March 2022. As the leading woman on the Garrett-Boyd team, she works every day to provide outstanding care for her patients, helping each of them achieve a confident, beautiful smile.
Her membership in professional organizations reflects Dr. Perez-Cisneros' achievements in her field. She belongs to the American Dental Association, the American Board of Orthodontics, the Texas Association of Orthodontists, and the Hispanic Dental Association, to name just a few.
Because she is a Spanish speaker, Dr. Perez-Cisneros has led the way in helping Garrett & Boyd Orthodontics open up a new degree of service, especially in the Richmond/Rosenberg area. She can set native Spanish-speaking patients at ease. They better understand their diagnosis and can participate fully in their treatment plan. Dr. Perez-Cisneros also speaks fluent Italian.
One factor that sets Garrett & Boyd Orthodontics apart is the use of the latest technology, including everything from digital scanning (no more unpleasant messy impressions), to custom-made appliances and Invisalign treatment. Dr. Perez-Cisneros distinguishes herself by continuing to master these technologies in order to benefit her patients.
Dr. Perez-Cisneros recommends parents schedule a first appointment for their child at age seven. She emphasizes not beginning treatment until necessary based on the patient's needs.
"We're honest with our patients," she says. "And we wait to start treatment until the right time."
According to Dr. Boyd, "As the father of a successful daughter, it is a joy for me to see Dr. Carina rise to the best in her field. She is a wonderful wife, mother and orthodontic partner, and we are very fortunate to have her in our practice."
As a new mom to a little girl, Dr. Perez-Cisneros participates in a Sugar Land moms' group. She also helps sponsor events such as Holiday Lights, the Fort Bend Children's Museum, and career days at area schools.
As a leader, Dr. Perez-Cisneros welcomes every day that she can serve her patients, serve her community, and welcome new patients into the Garrett & Boyd family.
---
CONTACT
The Offices of Sweetwater
4645 Sweetwater Boulevard
Suite 100
Sugar Land, Texas 77479
(281) 980-3900
LoneStarBraces.com
Brazos Town Center
24004 Southwest Freeway
Suite 502
Rosenberg, Texas 77471
281-980-3900
LoneStarBraces.com