Brenda Richey, Developer
Timber Ridge Estates & The Brenda Richey Group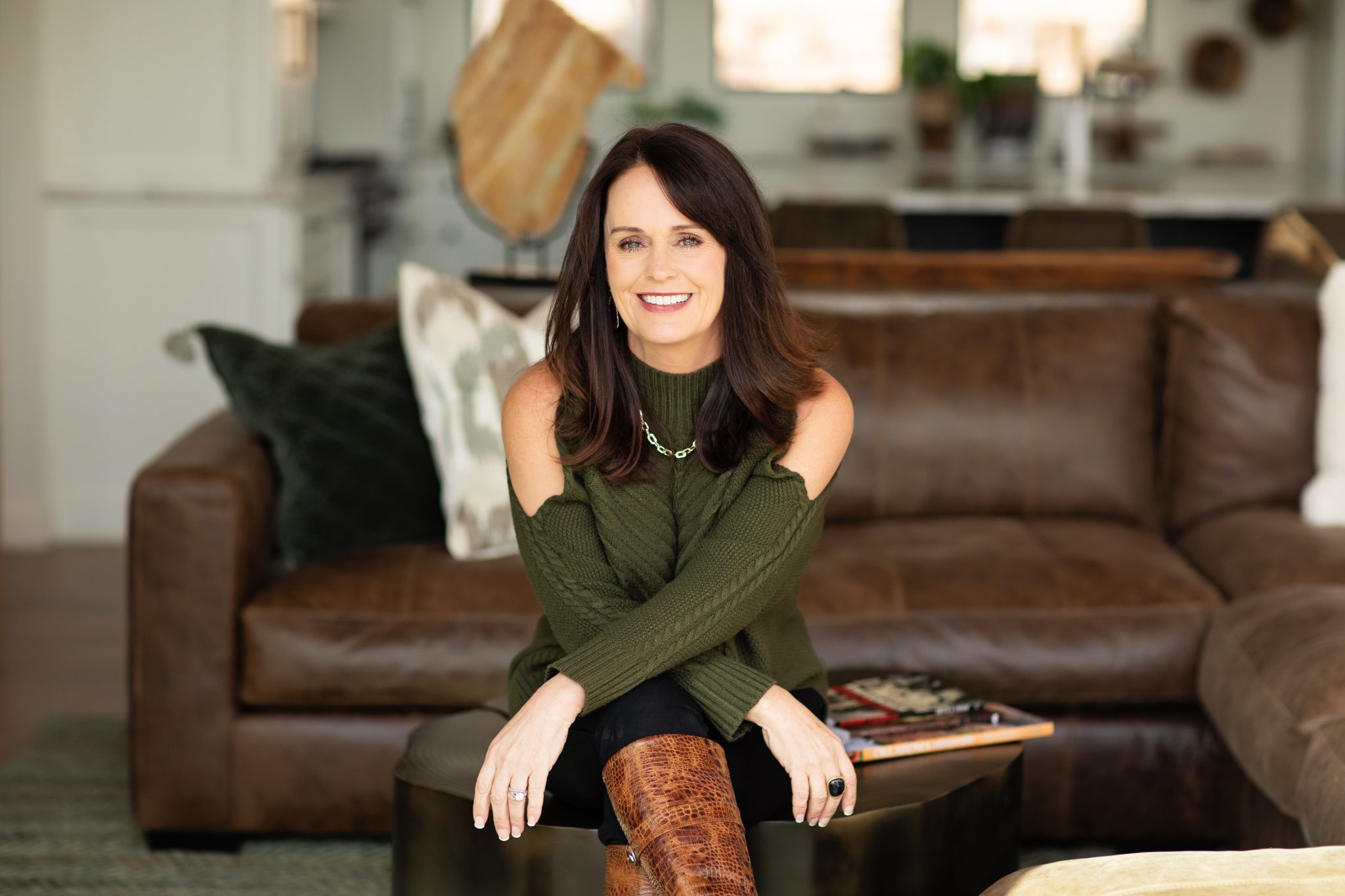 Photos by
Jane Dowd Photography
|
Property photo by
Jeremy West Photography
---
Brenda Richey has a passion for leading others to succeed. She's done it for two decades in her DFW-based realty business, mentoring her team members, empowering them to be successful in the highly competitive DFW real estate market. Now, she's touching countless lives in rural Oklahoma through The Brenda Richey Group, creating jobs and providing families with a home-away-from-home in the pristine Oklahoma wilderness.
Throughout her adult life, Brenda has lived in 13 of the 50 states and never imagined how all that moving and relocating would come in handy. But when the economy took a downturn after 9/11, the stay-at-home mother of four decided it was time to earn her real estate license. It didn't take long for Brenda to realize she had a knack for selling land, being able to paint a picture for buyers and help them see the potential she saw in a property. Right away, she was exceeding quotas and winning sales awards. Just this year, she garnered the Triple Gold Award from Keller Williams for being the top salesperson in all categories in 2022.
Brenda's secret to success was the relationships she naturally forged with her clients. Before long, she was selling to multiple generational families, getting new clients through word-of-mouth referrals and enjoying robust repeat business. Clients became friends and their friends became clients, as Brenda provided over-the-top service and solutions to their real estate needs.
When Brenda's husband, an avid hunter, decided they needed a weekend getaway in one of his favorite hunting spots in Southeast Oklahoma, her love for land sales resurfaced. The couple bought a second home in the piney woods of Oklahoma, and Brenda took every opportunity she could to be amid the trees and enjoy the peace and quiet of her surroundings. It was on one of these relaxing visits to the family cabin that she chanced to hear about 450 acres of undeveloped land for sale right next to their cabin.
Brenda and her husband enlisted some partners and together purchased the land. Within two months, Brenda had sold the first gorgeous, wooded property and the first 60 lots within the first year as other families embraced the opportunity to build their own second-home getaway. They named their gated luxury development Timber Ridge Estates and were soon able to purchase additional contiguous land for a total of 800 acres. Brenda set to work developing relationships with the locals and winning the respect of community leaders. To continue the off-the-grid charm of the land Brenda has come to love, she sells it only in three- to five-acre lots. Once purchased, homeowners can bring in their own builder and build their vacation home on their own timeline.
"My vision is for this property to bring families closer together," she said. "I want to see kids spending time away from cell phones and electronics enjoying nature and time with their family."
Brenda has overseen the installation of roads and utilities, a stocked fishpond, luxury event pavilion, and miles of walking and hiking trails perfect for running or mountain biking. "We're 10 minutes from Sardis Lake which has some of the best bass fishing in this area," Brenda said. "We're also close to Robber's Cave State Park, which is famous for being the spot of Jesse James' last stand. And the Outlaw 100 is held right down the road. Families can bring their horses. There's plenty of pastureland and room to ride."
The local community has embraced the Timber Ridge development which is creating new jobs for them. Brenda has accepted a position on the Latimer County Tourism Board of Directors and is eager to help them with their marketing and tourism. She's staying busy speaking to schools and civic organizations about the challenges the community faces and what the committee would like to see done.
Brenda is a firm believer in finding a good life/work balance. "I was a stay-at-home mom for many years and was blessed to make my family a priority," she said. "But it can be so easy to lose yourself when you're thinking of everybody else first. I want to mentor other women to empower them to find satisfaction in their careers without losing themselves or losing touch with their family. You can do both! You just have to be conscious of balance and boundaries. You've got to take care of yourself while you care for your family and build your career."
Growing up in a financially challenged family, Brenda understands how easy it is to get trapped in a mindset that says that's all there will ever be. "I'm speaking to a high school group about that this month," she said. "I've had to work since I was 14, worked three jobs in high school, worked three jobs in college. I want kids who are where I was to know you can break free of that life, if you can break through the limited belief system that's holding you back."
When not up to her elbows in real estate, Brenda loves nothing more than traveling to visit her grown children and her two — soon to be three — grandkids. She loves to hike and cycle, meditate, and pray. "It's very important to take time to center your thoughts to what is positive," she said. "I get a lot of enjoyment from nature, and I love being in the woods and hiking. I feel closest to God when I'm in His creation. I can think of nothing better than offering that same opportunity to our Timber Ridge families."
---
CONTACT
(940) 736 6599
timberridgeoklahoma.com
BrendaRichey@KW.com