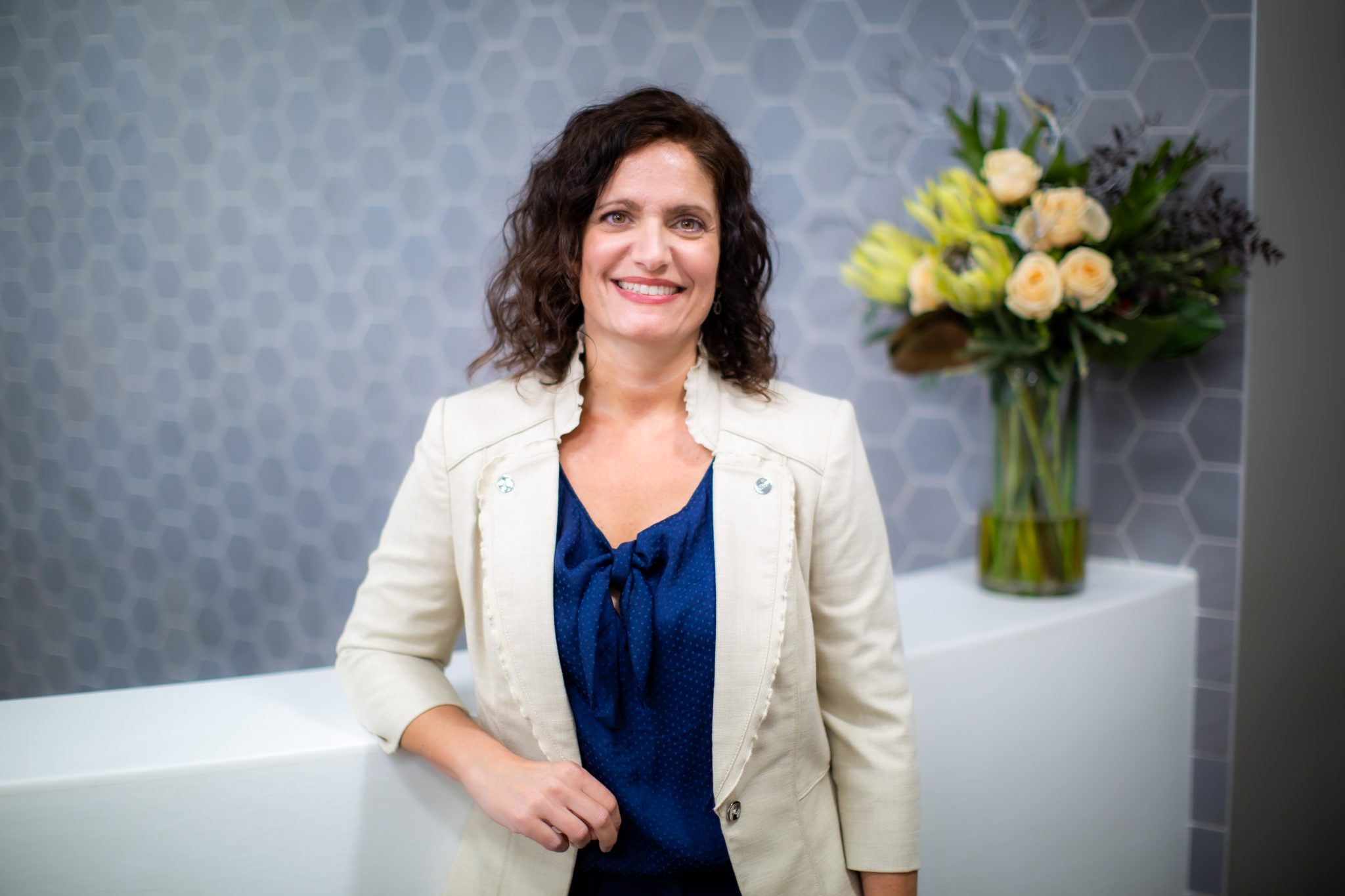 By
Meredith Knight
|
Photo by
Lauren Medean
---
Some kids just seem to know what path they want to take in life. Ann Fontenot was one of them. From a young age, Ann knew she wanted to be a doctor and spent much of her time in high school taking health-occupation classes. She loved her time rotating through different areas of the hospital and learning about the multitude of careers within healthcare. Ultimately, she landed on optometry as a way to uniquely affect the quality of life of her patients. A descendant of two of Mansfield's oldest farming families, the Ballwegs and the Days who farmed this area since the 1800s, Ann could think of nothing better than serving the medical needs of the families right here in DFW.
Now as a doctor of optometry at Paragon Eye Associates, she's doing just that. "It's great to work in the town where I grew up and feel a connection to my patients that goes beyond their yearly eye exam," Dr. Fontenot said. "I live in this community as does much of my extended family, and the roots I have here create a bond to the people and the town itself. I also enjoy the variety of ocular problems I get to solve on a daily basis. From caring for patients with glaucoma or other vision threatening diseases to fitting teenagers with contacts, I love working with people helping them gain better sight or easing their pain."
Paragon Eye Associates is a privately owned group of ophthalmologists and optometrists who, together with their caring staff, work to make their patients' eyecare needs their top priority. This patient-first philosophy has been a winning formula, as current patients refer their friends and family and return to Paragon, when they need care.
Meet the Paragon Team
With two convenient locations in Arlington and Mansfield, Paragon Eye Associates provides a full range of services from comprehensive vision exams to complex cataract surgeries administered by highly qualified and experienced ophthalmologists and optometrists. With the goal of providing first-class care, they utilize the most advanced technology with a warm, welcoming office environment. Their seamless and specialized team approach is reflected in excellent patient outcomes.
Paragon physicians and accomplished staff have been—and continue to be—outstanding in the field of eyecare, consistently recognized and honored as among the most skilled ophthalmic surgeons and optometrists in the nation. It's for this reason that Paragon Eye Associates is considered one of the finest eye care practices not just in the state of Texas but in the country. Drs. Ford, Blair, and Alberti are board-certified by the American Academy of Ophthalmology. Drs. Baker, Fontenot, and Welding are board-certified by the American Academy of Optometry.
Meet Dr. Fontenot
Ann Fontenot feels blessed to have grown up in a very supportive family with parents and grandparents who pushed her to be her best. After attending Mansfield High School, where her mom was a teacher, she received her BA in biology from Baylor University and attended optometry school at the University of Houston. "My sweet grandmother set up an interview with her ophthalmologist, Dr. Todd Ford, and I joined the Paragon practice in 2003," she said. "It's been twenty wonderful years of learning something new every day and working with amazing people that truly make my job a pleasure."
When asked who the biggest influence on her life had been, Dr. Fontenot said it would have to be her grandfather, Henry Ballweg. "He was my biggest hero growing up," she said. "He exuded wisdom and love and I continue to strive to live my life in his likeness. His example taught me to always do my best, whether as an eye doctor or as a wife and mother. I'm determined to be there for my patients and my family, and I work hard to find that balance." Dr. Fontenot and her husband of almost 20 years, Kevin, have two daughters, Elisabeth (18) and Carrie (16).
Dr. Fontenot has extensive training and certification in treating glaucoma patients and over 20 years of experience in pre- and post-operative care of cataract and LASIK patients. She also specializes in the fitting all types of contact lenses. As a therapeutic optometrist and glaucoma specialist, Dr. Fontenot treats diseases of the eye, removes foreign bodies, and evaluates the vision of diabetic patients. She sees patients of all ages and especially loves working with children with whom she has a special rapport.
Here's what one of her patients had to say about Dr. Fontenot and the team at Paragon Eye Associates, "Due to my advanced age I have special issues which require specific tests and meds, and I feel that Dr. Fontenot provides for those needs quite well. Her office staff demonstrate seamless teamwork as well which, to me, reflects that they are happy to work with Dr. Fontenot."
A firm believer in investing in her community, Dr. Fontenot has been involved with Mansfield Rotary and with the Education Foundation for her daughters' school district. "As the Paragon practice has grown, I haven't had as much time as I'd like to devote to community service," she said. "But I look forward to participating more in the coming years as my kids move away and my husband and I find ourselves wondering what to do with our time." One thing she'd like to explore is participating in area health fairs and education opportunities within the schools.
"I feel like twenty years in a bustling ophthalmology practice and the constant challenge of caring for patients with difficult eye problems has made me a better doctor, able to solve most issues that are presented," Dr. Fontenot said.
Find out more about this dynamic team at ParagonEyes.com.
Dr. Fontenot evaluates and treats patients for conditions including:
Dry Eyes

Cataracts

Allergy Eyes

Headaches

Blurry Vision

Floaters

Myopia (Nearsightedness)

Astigmatism

Blepharitis

and more
---
CONTACT
2925 East Broad Street
Suite 201
Mansfield, Texas 76063
(817) 477-0223
ParagonEyes.com