Debbie Andrews
Andrews Financial Services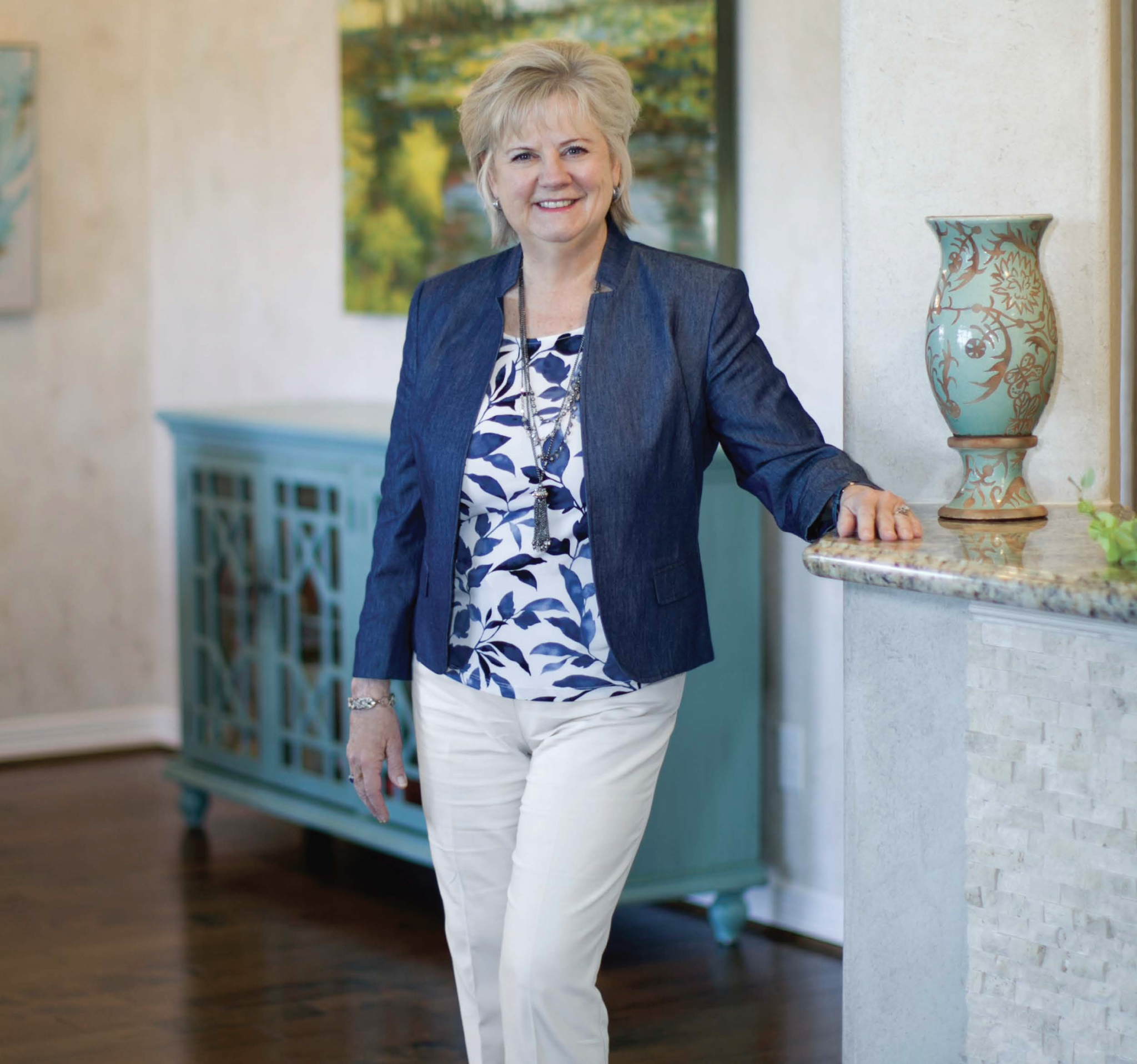 ---
Debbie Andrews has used a steady, strategic approach to help her clients preserve their financial future through nearly every market imaginable in her 34-year career. She says the question clients are asking at this point is, "Now what? How can I protect some of my money from a market downturn and not worry I will run out of income in retirement?"
We are more aware in the past few years of how quickly the marketplace and economy can change and need to remember to review the market risk with your retirement funds during these times of uncertainty. "A growing number of clients are wanting to understand their options for preserving and protecting some of their funds to ensure lifetime income." Debbie says.
Debbie is also seeing new clients who want someone to take a fresh look at their financial picture. "I review each client's overall picture and ask how comfortable they are with their current level of risk. Then I educate and advise them on choices of where to direct their money with an appropriate mixture of investment and insurance options," she says.
Customized Financial Solutions
As a full-service financial advisor with required securities registrations and licenses, Debbie creates individualized financial solutions that range from straightforward to extraordinarily complex. She has a gift for explaining options in understandable terms, allowing you to make a confident, informed decision about your financial future.
Over the past decade and now, during this time of uncertainty, people seek financial options that offer principal preservation, especially as they begin to consider retirement or are already retired. Andrews Financial Services has years of experience and a proven track record in this area.
"Our clients trust us to offer choices with opportunities to invest their assets by reducing their risks and exposure to downside market losses," Debbie says. "This is our niche."
The Rule of 100
Applying the "Rule of 100" as a guideline can help you balance risk based on your age. "The concept is straightforward," Debbie explains. "If you're 60 years old, then 60% of your portfolio may be conservatively invested, and 40 %, depending on how comfortable you are with risk, could be directed to higher risk market-based investments. If you're 50, then a 50/50 rule applies, and so on."
Generating Guaranteed Income
Debbie has in-depth knowledge about financial instruments that can help you realize your goals. "More people today are interested in generating a guaranteed income in retirement, and I often recommend annuities, when appropriate, to help do this. Annuities have the longest history of any financial tool in America and are worth considering for some of your retirement funds."
Yet annuities are often misunderstood. People who don't fully understand the features and benefits of different annuity types and how they work may not support their use. Debbie, who wrote a book about annuities — "Forever Paycheck, The Road to Joyful Retirement with Carefree Income" — shares valuable insights into the benefits annuities can offer.
Customer-first Approach
A trusted advisor with a deep and wide-ranging knowledge of financial products, Debbie is focused on helping her clients and doing what's in their best interest. No one is treated as a transaction. She genuinely cares about each and every client and fosters long-lasting, trusting relationships with them.
More About Debbie Andrews and Andrews Financial Services
Faith, family, community, and helping her clients attain financial confidence are Debbie Andrews' passions in life. As the president and owner of Andrews Financial Services since 1989, her business approach is deeply rooted in timeless values — honesty, integrity, trust, and looking out for her clients' best interests.
Debbie is a long-time member of NAIFA (National Association of Insurance and Financial Advisors) and a 34-year member of the Professional Women's Exchange of Houston.
Calling Cypress home since the third grade, Debbie has been married to her high school sweetheart, Scott, for 43 years. They are members of the Community of Faith Church and love spending time with their two sons and grandchildren.
Learn How You Can Take Control of Your Financial Future
Schedule a complimentary consultation with Andrews Financial Services today. Please call the office for a phone conference, virtual meeting, or an in-office meeting at (281) 550-3330. Browse Debbie's website that contains a lot of information, including flipbooks and videos. The company is headquartered in Cypress, with an additional office in The Woodlands.
Investment Advisory Representative offering securities and advisory services offered through Cetera Advisors, LLC, MemberFINRA/SPIC, a Broker/Dealer, and a Registered Investment Advisor. Cetera is under separate ownership from any other named entity.
---
CONTACT
17510 Huffmeister Road
Suite 106
Cypress, Texas 77429
(281) 550-3330
AndrewsFinancial.net