Melissa Simmons, Jana Endler, and Rachel Lopez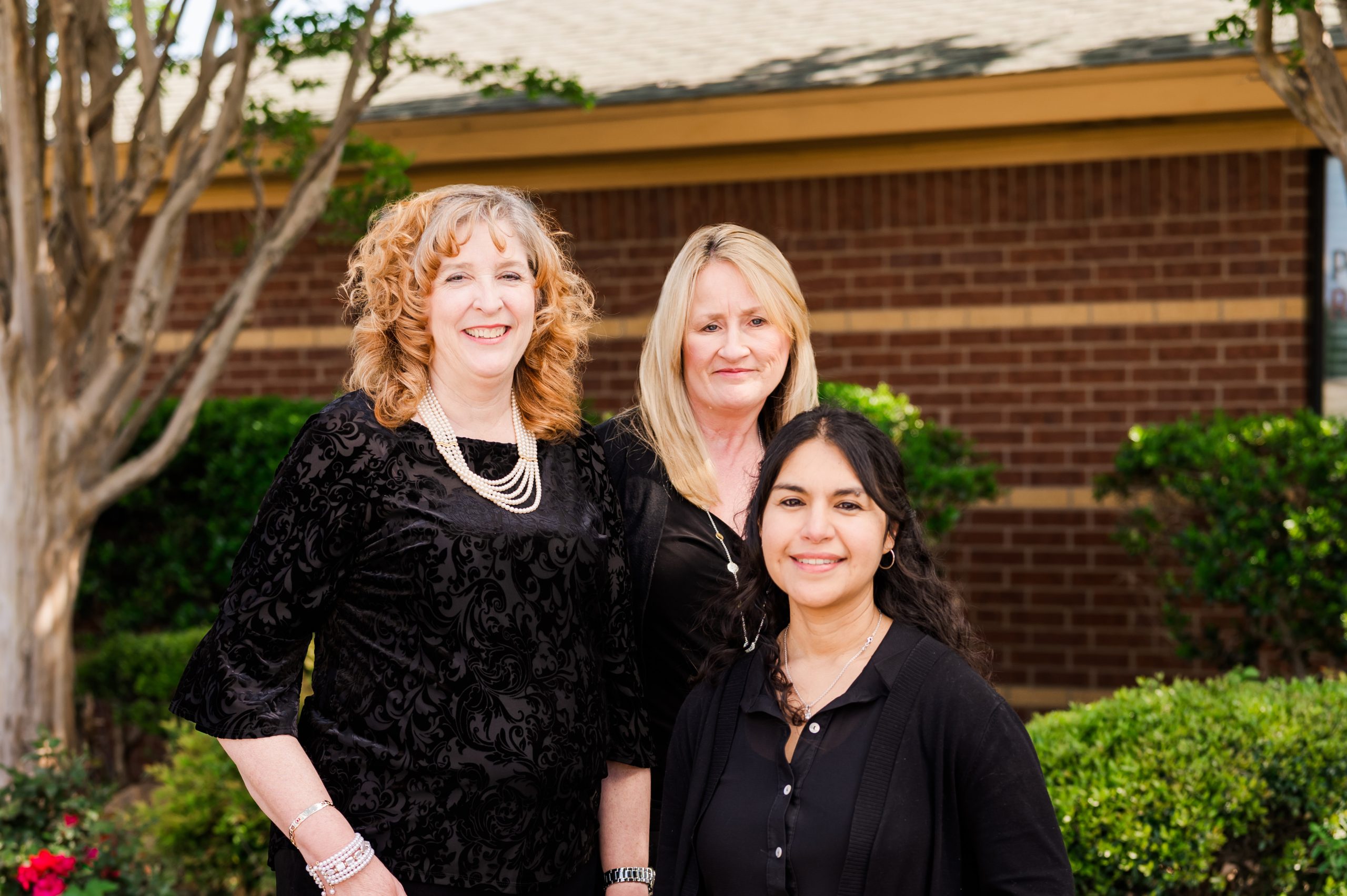 By
Steve Gamel
|
Photo by
The Teal Album
---
Melissa Simmons has racked up an impressive list of accomplishments throughout her career as a CPA and IRS Enrolled Agent, including an uncanny ability to treat clients like family and help them keep more of what they make. But if she had one claim to fame that most people simply don't see enough of in today's world, it's that she was Andre + Associates' first employee — 34 years ago. At the time, Andre + Associates was more of a boutique bookkeeping and tax office than a firm, and Simmons was practically right out of college.
But the two couldn't have been more perfect for each other, and as Simmons says, "the rest is history."
"I did everything at that point — answer the phone, work with clients, help with tax issues, etc. That's just how it was at first, and I was fine with doing it," she said. "That was in 1989. As the town of McKinney has grown, so has our business."
Andre + Associates is a trusted advisor for all your tax and financial questions and needs, with a comprehensive list of individual and business services ranging from tax preparation and IRS representation to bookkeeping, financial planning and investment management, payroll processing, elder care, estate planning, and more. The firm has been in McKinney for over 40 years, but what makes it tick is longevity among the employees. Simmons has been a partner in the firm since 2009 and represents a woman-led team that has served the McKinney community for 37 years.
The Same Friendly Faces Year After Year
Many successful companies can only dream of holding onto their best employees for as long as Andre + Associates. Of the 27 staff members, seven have been there for 16 or more years. Rachel Lopez, the firm's accounting and payroll department manager, came on board in 2001 and made partner in 2018. Bookkeeper Sharolyn Candelario has been with the firm since 1993, and individual tax department manager Teresa Dempsey has been there for 22 years. Business tax department manager Jana Endler, a partner since 2022 joined in 2017 and has been a CPA for 14 years.
Not only is their longevity great for the firm, but the real winners are the clients, who know exactly who they're working with year after year and are treated like family from the moment they walk in the front door.
"We've always tried to have a culture of a family atmosphere, and that's benefitted our clients and the people who work here," Simmons said. She is a member of the Texas Society of Enrolled Agents, North Texas Enrolled Agents, and has served as a board of director in a variety of roles. "After I came in, we hired a few more people here and there, and as we grew, we had to break everything up into departments so that we all weren't doing a little bit of everything. There are growing pains that come with that, but we also had the right people. The people who work here are self-starters, and they have a say in their individual roles."
Lopez agreed, adding that the firm's owner Keith Andre was always a big promoter of education among his staff. She earned a Bachelor of Science in accounting and information management in 2008. She is a QuickBooks Advanced Certified ProAdvisor who provides training and support for various products in the QuickBooks family.
"Within five years of being with this firm, I felt pretty knowledgeable in many areas," Lopez said. She was born and raised in McKinney and originally joined the firm in the accounting and bookkeeping department. "Keith always encouraged us to further our education, which ultimately led me to get my bachelor's degree and CPA license."
Endler has worked in the accounting industry since 1988 and said one of the best career decisions she made was joining Andre + Associates. She earned her Bachelor of Science in accounting control systems in 2008 and is a member of the Texas Society of Certified Public Accountants and the American Institute of Certified Public Accountants.
"I leaned on these ladies a lot, and it has been a wonderful opportunity to follow in their footsteps."
A Lasting Legacy
Beyond their skills in all facets of tax and financial planning solutions, the team at Andre + Associates believes in offering a hand-up to the next generation of tax professionals. The firm currently has two students working for them, and the plan is to offer a scholarship to prospective accounting students this year through the McKinney Education Foundation.
"We've brought in younger accountants as interns — people who want to be in this world that we can start grooming and helping them learn as much as possible about the profession," Simmons said. "We'd love to pass on the legacy."
Meet the Team
Melissa Simmons

Sharolyn Candelario

Debbie Guerrero

Rachel Lopez

Teresa Dempsey

Tracy Hendricks

Ann Streeter

Linda Clark

Deana Haiman

Tim Mezhlumov

Kay Bertschi

Jana Endler

Christine Ratliff

Stephanie Rivera

Kathy Kane

Darlene Muth

Cora Simmons

Blanca Ramirez

Andra Reneau

Tom Davis

Kelbin Peraza

Debra Walton

Carol Fleming

Arslen Ahmad

Genesis Aguilar

Christine Ratliff

Michelle Idzi
Securities offered through Avantax Investment ServicesSM, Member FINRA, SIPC, Investment advisory services offered through Avantax Advisory ServicesSM, Insurance services offered through an Avantax affiliated insurance agency.
---
CONTACT
4695 West University Drive
Suite 100
McKinney, Texas 75071
(972) 548-1040
CPAMcKinneyTX.com