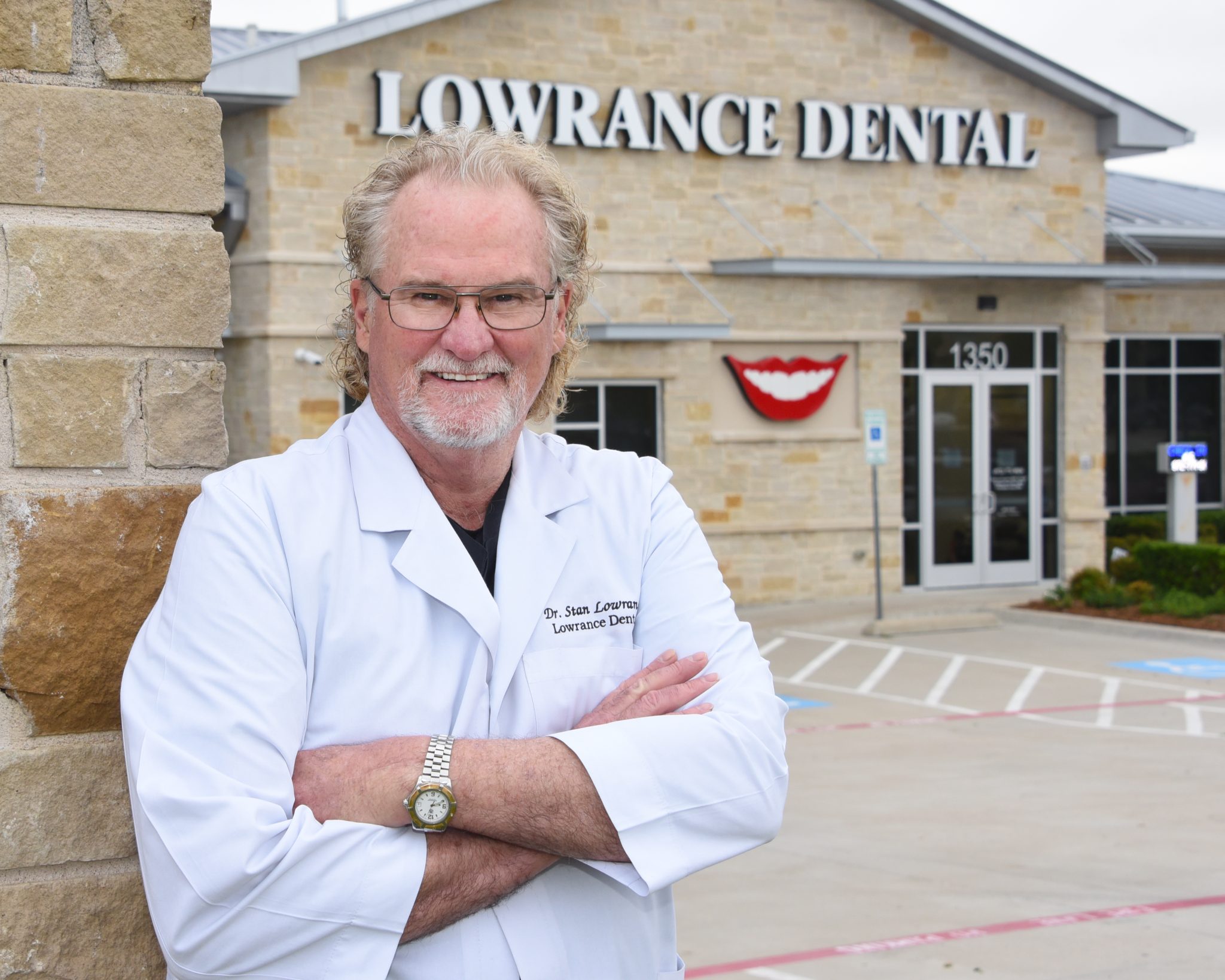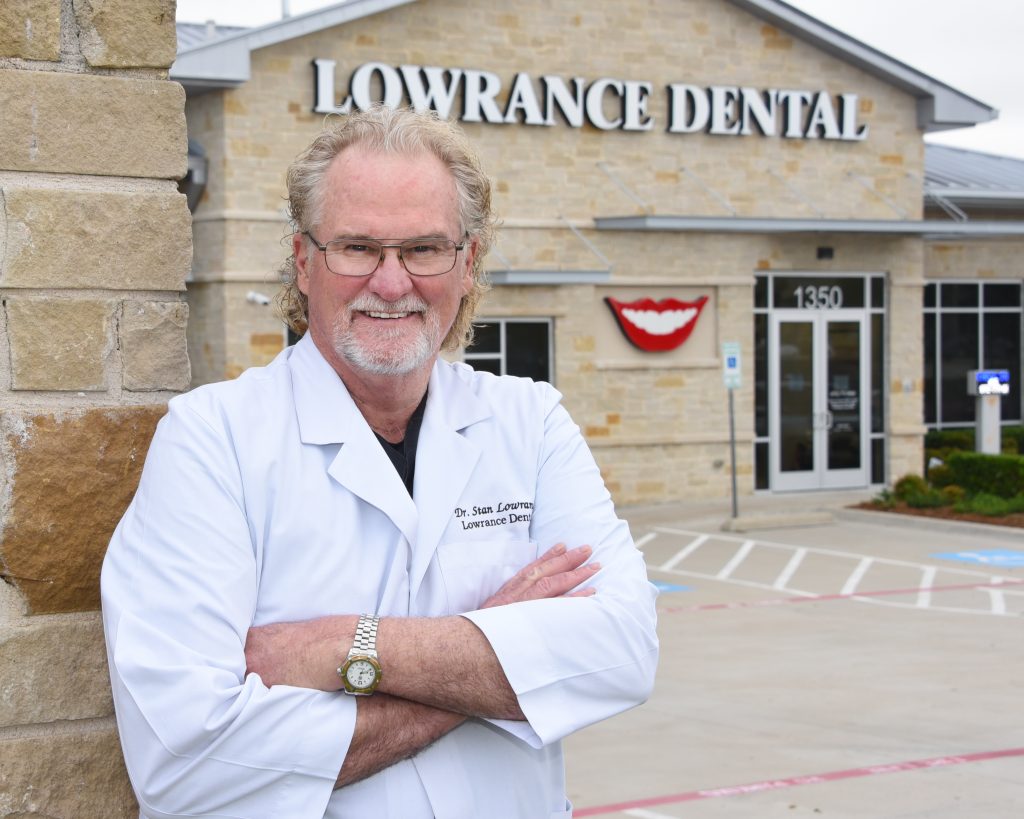 PHOTO BY DAVID THOMPSON
A longtime Rockwall resident and pillar of his community, Dr. Stan Lowrance has provided Rockwall area residents with high-quality, family dental care for 41 years. His enduring ability to connect with people has allowed him to be a valuable asset not only in the field of dentistry, but also in his local contributions to charity. He is proud of the dental legacy he has built using life skills and lessons learned from his father — work ethic, integrity, and Christian values — that made a meaningful impact on his life.
Years of Community Service and Volunteer Hours
Leading by example, Dr. Stan's father served in the U.S. Navy in WWII, and was a coach, teacher, and school administrator. Dr. Stan continued the legacy of leadership with an impressive track record in exemplary community service. He earned numerous awards and accolades including being named Rockwall Hometown Hero in 2020, Great American award from the American Legion's Terry Fisher Post 117, and Rotarian of the Year, to name a few. A Rotarian for the past 38 years, he is president of the Rockwall Rotary Foundation, organizes events to raise money for children's educational scholarships, has served years on the Rockwall ISD school board, and finds time to run his own cattle ranch.
Lowrance Dental epitomizes a family dentistry practice with family values. Dr. Stan includes both of his daughters as members of his dental team. Dr. Shanae joined her father's private practice in 2019 after earning her DDS from Texas A&M College of Dentistry. Her interests are in cosmetic dentistry. Her sister Chloe greets patients at the front desk. Dr. Leon is also a team member and dentist. She earned her DDS from Texas A&M College of Dentistry.
Free Dental Day for Veterans
Lowrance Dental gives back to local veterans by hosting an annual complimentary dental clinic. Now in its fifth year, Dental Day for Veterans Day (D-Day for V-Day), is an all-day event enabling each participating veteran to receive a dental exam and treatment at no cost. The event gives Dr. Stan and his team a chance to show their gratitude, honor, and respect for the brave men and women who have served the United States protecting our liberty and freedom. Lowrance Dental collaborates with the Rockwall American Legion and volunteers to make the event successful. Dr. Stan and his team, including his daughters, and Dr. Christina Leon, look forward to caring for more veterans this year.
Whether patients need a routine checkup or more complex care, Lowrance Dental uses state-of-the-art technology to create healthy, beautiful smiles. Dr. Stan's perfect, five-star Google reviews are a testament to the level of compassionate care, experience, and knowledge he provides every patient.
Services Provided:
Ceramic crowns
Veneers
Tooth reshaping
Zoom in-office whitening
Digital X-rays
Customized IV and oral sedation
Invisalign
Root canals
Wisdom teeth removal
Dental implants
Contact
1350 Summer Lee Drive
Rockwall, Texas 75032
(972) 771-9036
LowranceDental.com