Little adventures you won't regret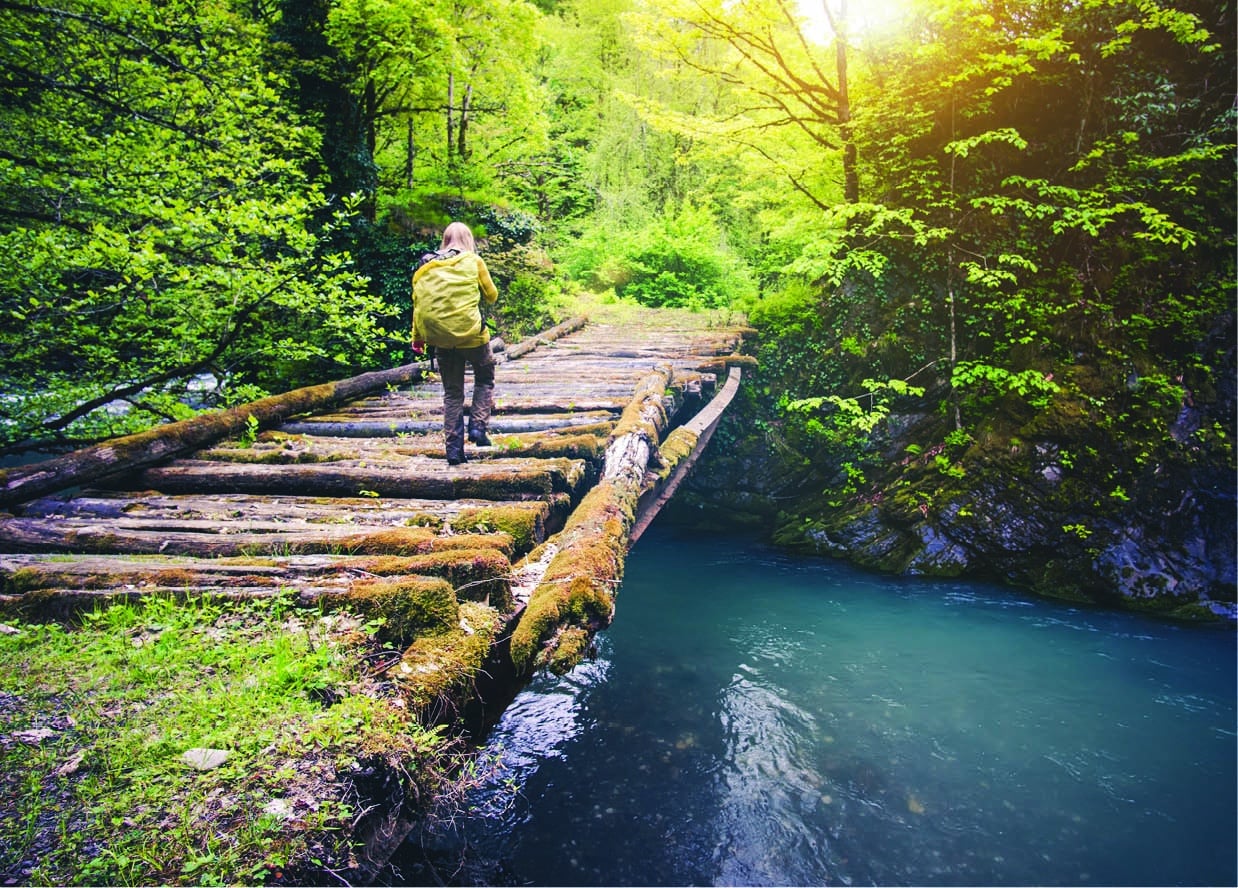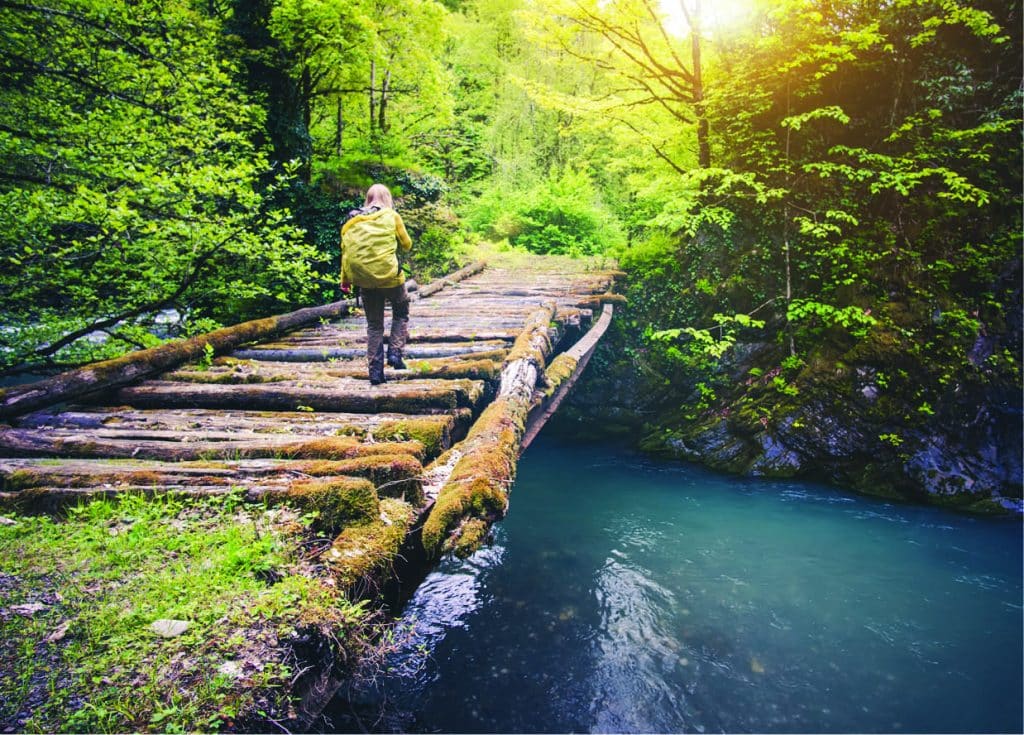 Bucket lists are big these days. So are the things you'll find on most of them. Seems like every travel list anymore includes the ancient Inca citadel Machu Picchu, sunrise at the Taj Mahal, and the northern lights in Iceland. Over-the-top aspirations are exciting to think about, but why not dare to dream smaller, too? Some of the most memorable and satisfying experiences in life are less intense. We've put together a few eclectic bucket list ideas for domestic and international travelers to get your creativity flowing.
Laugh It Up
It's been said that laughter is an instant vacation. One of the best destinations for superb sketch and improv comedy is The Second City in Chicago. It has launched the careers of Tina Fey, Bill Murray, Stephen Colbert, Steve Carell, and many others. Since opening its doors on a snowy night in December of 1959, The Second City has become one of the most influential and prolific comedy theatres in the world. Tickets can sell out a month in advance, so plan your trip and buy tickets early.
A Commanding Meal
New Orleans is a year-round foodie festival with The James Beard Foundation recognizing The Big Easy over 20 times. It's possible, however, that the single best dining experience for gastronomes is at the Chef's Table at Commander's Palace, an iconic, award-winning New Orleans restaurant. The Chef's Table sits right in the heart of the kitchen between the front dining room and the back bar and courtyard dining. A maroon leather corner banquette allows four people to eat dinner comfortably. The Chef brings each course and describes it, and each course is accompanied by a different wine. Make reservations and enjoy the feast! Catch some local tunes while you're in the area to complete the experience.
A Musical Adventure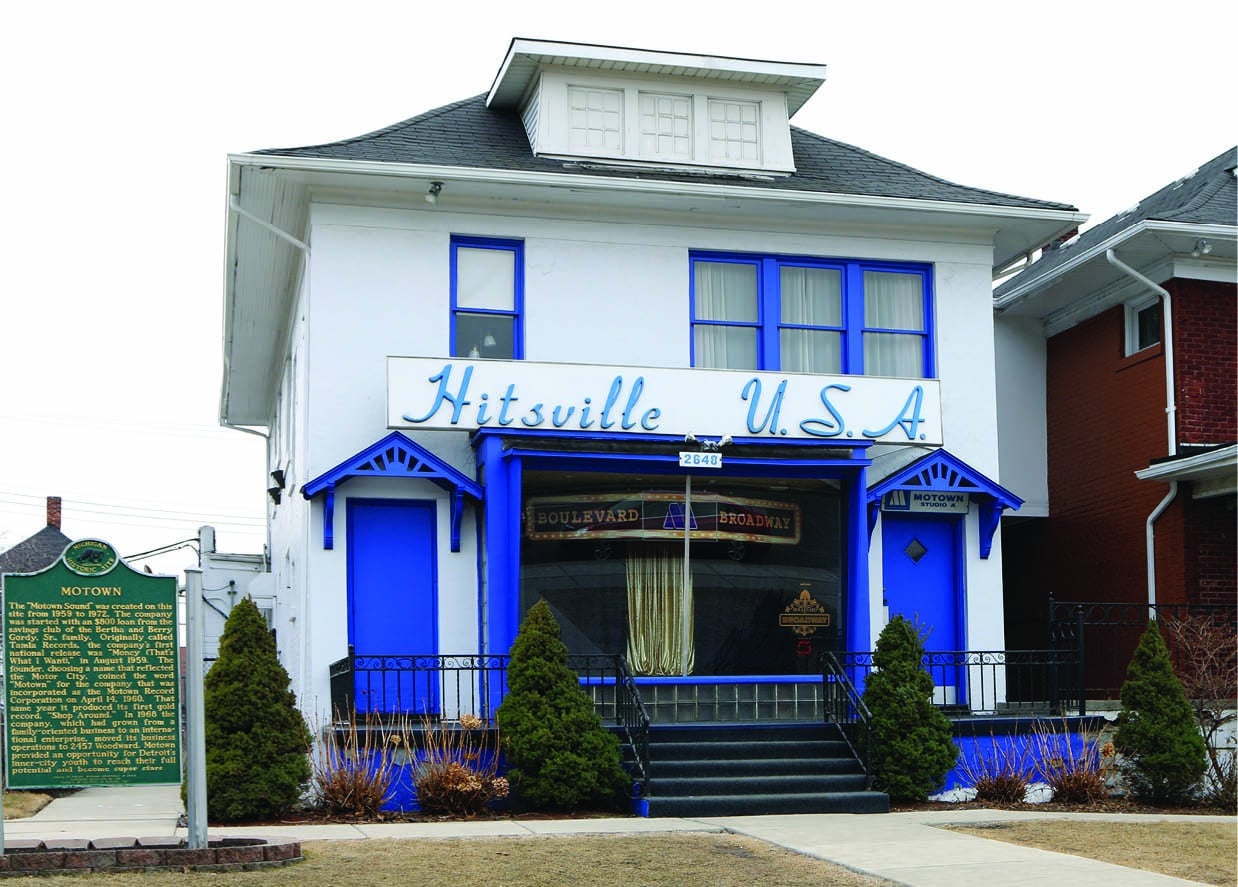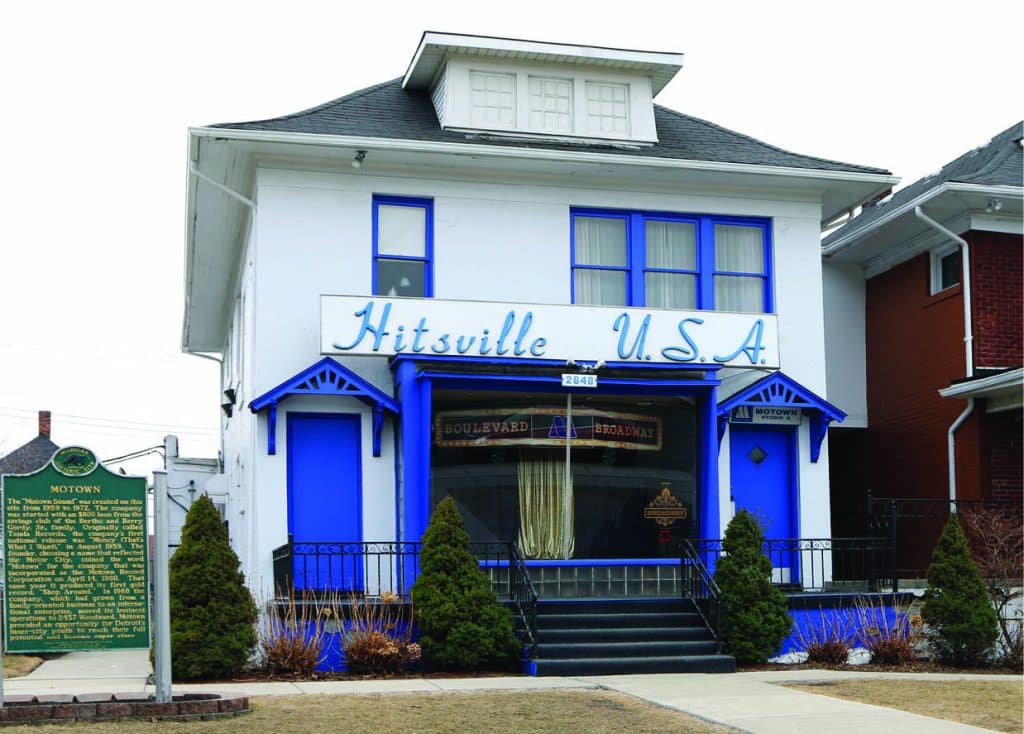 Speaking of tunes, there are the usual suspects—Elvis' Graceland, Hitsville USA (former home of Motown Records in Detroit), London's Abbey Road, Preservation Hall in New Orleans, and the Stone Pony in Asbury Park, New Jersey, where Springsteen and Bon Jovi launched their careers. All are great options, but if you're a blues enthusiast, a pilgrimage to the renowned crossroads is in order. A trio of electric guitars on a pole located at Highways 61 and 49 in Clarksdale, Mississippi, marks where legend says that musician Robert Johnson sold his soul to the devil for the ability to play the blues. In Clarksdale, get your Delta blues fix at Red's Lounge, and pick up some cool local art and good blues CDs at Cat Head Delta Blues & Folk Art.
Hidden Bars
Fancy a cocktail when in London? Wanna go sleuthing for it? Pop into Benugo Bar & Kitchen at the British Film Institute (BFI) for a nightcap, located in the heart of Southbank Centre along the Thames. Take a close look at the bookshelf in the main bar and you'll find a secret entrance leading to the Drawing Room, a hidden gem from a different era.
Stateside in New York City, enter PDT (short for Please Don't Tell) through a vintage wooden phone booth in Crif Dogs, the East Village's famous quasi-subterranean eatery with bacon-wrapped franks. Along with quality classic cocktails and a nice selection of beer and wine, you can order food from the kitchen next door.
The World's Biggest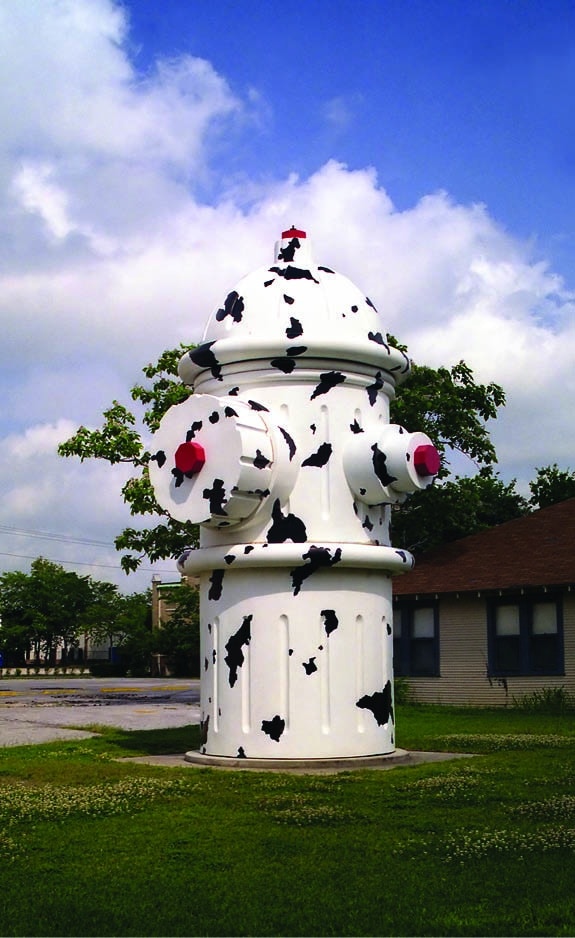 Ball of rubber bands, wigwam village, pipe organ, chess set, skillet, cuckoo clock—just take your pick from America's plethora of oddities. If you're hard-pressed to head to Idaho to sneak a peek at the world's largest rubber chicken, the Lone Star State has some interesting, road trip-worthy options. Marfa, for instance, is home to the largest horseshoe. You'll find the largest fire hydrant in Beaumont at the Fire Museum of Texas.
Sumo in Tokyo
Why settle for daunting Kabuki theatre when you can experience sumo? This Japanese form of heavyweight wrestling is unlike any other sporting event. During sumo season (January, May, and September), the action is at Ryogoku Kokugikan, Tokyo's National Sumo Hall. Outside of the tournament season, catch a morning training session at one of the city's 40 or so beyas (sumo stables). Beyas are where the wrestlers live and train together, and where all aspects of life are strictly regimented by the stable master.
Cheesy Business
Next time you're in Vermont, take a scenic drive to the town of Cabot and tour its namesake cheese factory. Even if you're not a consummate cheese lover, the one-hour factory tour is fun and informative. The best part? You get to sample many of their famous, and in some cases obscure, cheeses.
Of course, France is a turophile's dream. Ganot Fromagerie—a small family-owned brie factory in Jouarre, about 40 minutes outside of Paris—offers tours of the refining cellars and tastings. Sample cheeses are accompanied with farmhouse bread and a glass of wine from the Bordeaux region. Bon appetit!
Summer Slopes
Ever tried a little summer skiing? Hit the slopes at Timberline Lodge, Oregon, up on Mount Hood (about an hour drive from Portland). Hailed as "one of the most energetic summer snow scenes on the planet," Mt. Hood's Palmer glacier and snowfields near the volcano's 11,239-foot summit are typically open for summer skiing between June and September.
Blackcomb Mountain, part of British Columbia's Whistler Blackcomb resort, wins powder hounds over with its warm temperatures and snow-covered runs. More than one million visitors flock to the resort in June and July. Book your room early.
A Haunting Experience
There are plenty of haunted hotels in the U.S., but consider Savannah, Georgia, and the spooky shenanigans on offer at The Marshall House. Built in 1851, the charming 68-room hotel accommodated Union soldiers during the Civil War and acted as a hospital three times—once for soldiers and twice for yellow fever epidemic victims. In addition to seeing ghosts throughout the property, guests report hearing children run down the halls, faucets turning on by themselves, and the rattling of doorknobs.
Peak Flight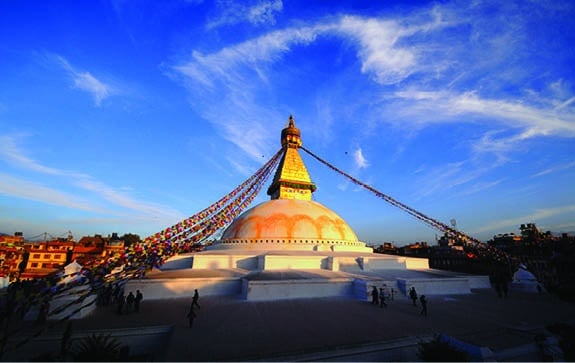 We couldn't resist including a bigger ticket travel bucket list item because it's one of the most breathtaking experiences imaginable. And, it's not one of the typical things you find on a list that includes far-flung locations. Get yourself to Kathmandu, Nepal—located on the Asian continent—and take a "mountain experience" sight-seeing flight that skims along snow-capped Himalayan peaks, including Mount Everest. A 50-minute twin engine airplane tour on Buddha Air brings you up close and personal with the Himalayas, reaching an altitude of around 23,000 feet. Each seat is a window seat, and passengers are given a route map identifying the various peaks. Congenial flight attendants help you spot various peaks and take photos. You can even step into the cockpit with the pilot to take in an awe-inspiring panoramic view.
By Annette Brooks