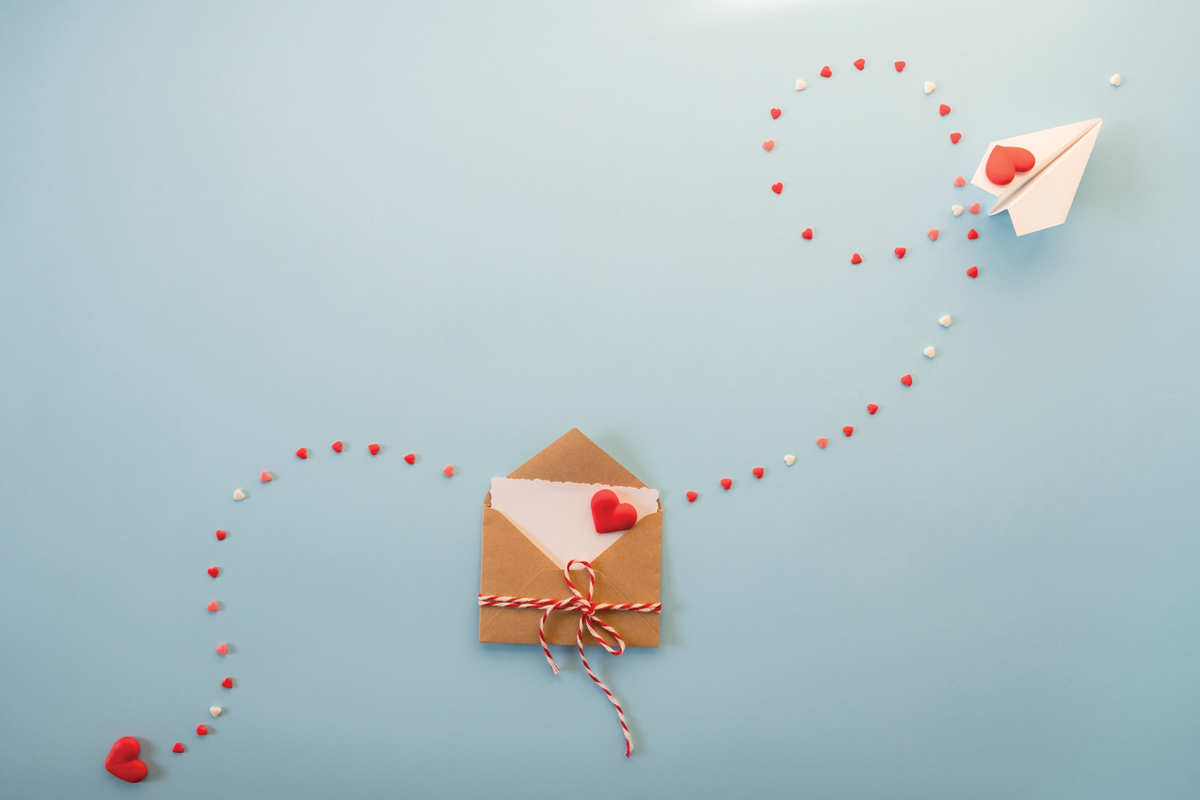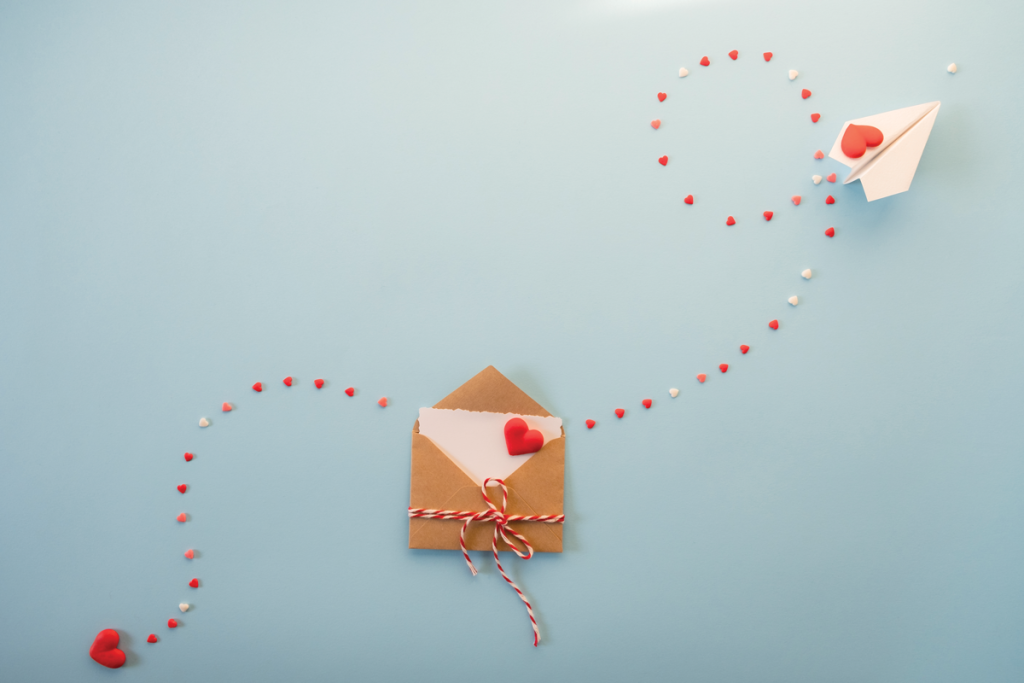 By Jenny Timberlake Bellamy
What's in a love letter? Thought and emotion, perhaps a mention of history and devotion, maybe even a heart's commotion. Love letters can be a declaration, they can be a remediation, a mending, a deepening, a beginning, and sometimes even an ending. They can be as simple as a few lines or pages long. They can include someone else's poetry or song. There is no formula for writing a love letter beyond being so moved to pen one, and it is both an exercise and an art to be kept alive.
There is something to the weight of paper held in hand — to the tangible permanence of someone else's pen, ink on fiber, a pouring out. Some say love letters are a lost thing of the past. What used to be the only way to convey or reveal the depths of affection, outside of conversation, is now too often forgone. Perhaps in our techy times, it's fairer to say the love letter has evolved — to love texts, posts, and emails. Some feel more comfortable, less inhibited behind the keyboard, after all. There isn't the worry of penmanship or legibility, the
inconvenience of stationery and stamp.
Electric messaging may suffice in a pinch, but to hold an enduring, tangible declaration of heart that we might revisit time and again, that our great-grandchildren might find when sifting through the evidence of our lives, is indeed so extra special. I'd know, as I've poured over shoebox after shoebox of ancient letters between my young grandparents when my grandfather served abroad. I discovered a trove of letters between this same grandmother, then windowed, who struck up a correspondence with a man she met once from Virginia. The two septuagenarians went from interstate pen pals to husband and wife, the whole of their understanding of one another and their arrival at matrimony spelled out in their handwriting on onion skin paper.
Naturally, as a writer, I've penned my fair share of love letters, and they were the gift of all gifts my husband and I exchanged when we were both light-walleted college students and across our first years of marriage. What started as an exchange of words in lieu of expensive gifts became and remains still among our most valuable treasures. It's been 21 years, and it's still the gift I anticipate most each Valentine's. Flowers wilt and chocolates are consumed, but our letters have grown such that I've my own shoeboxes full now. Love letters aren't just for young or new lovers. They are for all lovers, always. This Valentine's, I encourage you to skip the eight-dollar card and take up the thoughtful art of saying it yourself. Nothing means more than your words.
Chains of Love
Valentine's is perceived primarily as a celebration of romantic love and has famously stood to rancor anyone without a Valentine, in single people from teenage years and beyond. When I became a mother, I could not abide by my children tying their self-worth to a holiday if they found themselves sans significant-other across any February of their lives ahead. What began 13 years ago as a fun Valentine craft project of homemade paper chains turned into a tradition that has grown by what surely feels like miles, enough to swag most windows in our home.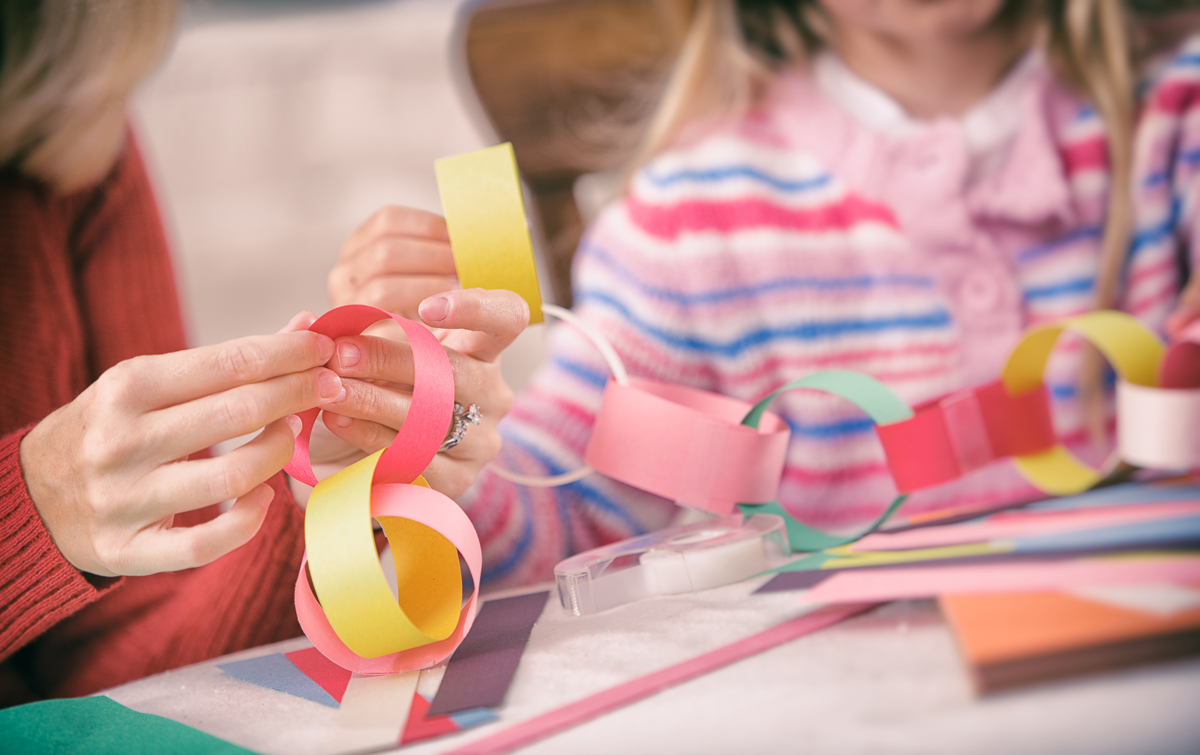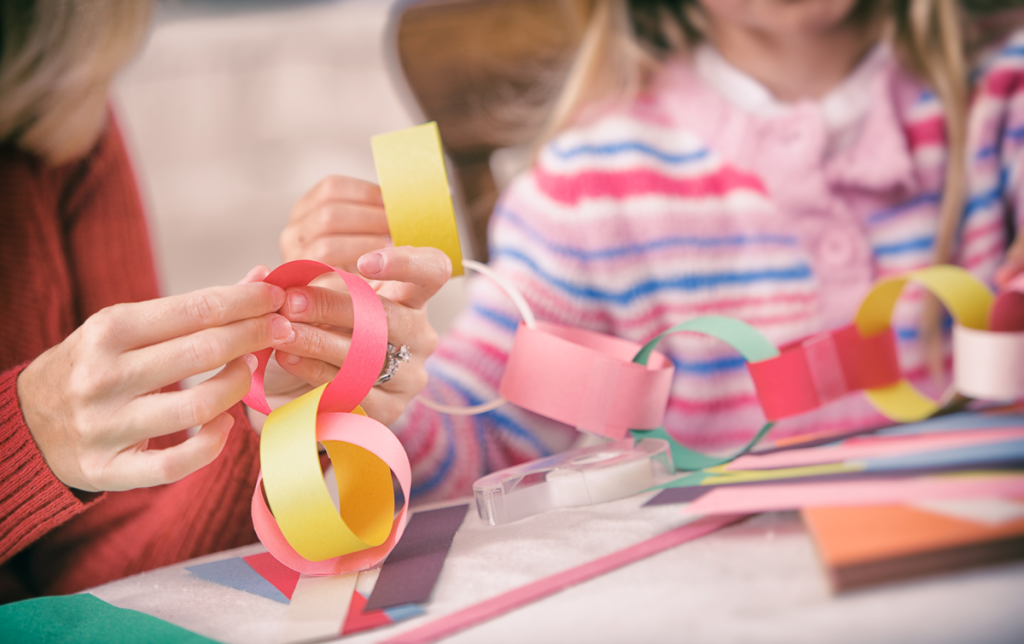 Construction paper cut into strips and scrawled with who and what we each love. Our love chains include links for our extended family, all our cherished friends, our pets, our children's friends, teachers, even characters from books. Anything goes, whosoever or whatsoever is loved, is worthy of a link. This annual craft has served to put on display just how many people we cherish. Make your own simple love chains by cutting any colored paper of your choosing into strips. Use colorful sharpies and write the names of all who hold space in your heart. Doll it up with doodles, patterns, stripes, dots, then simply staple the strip end to end to begin your chain. Feed the next strip through your first loop, staple, and repeat. When complete, you will be delighted at the simple yet darling, festive handmade chains of love, a visual reminder of the abundance of love in your life. It's the sweetest thing.