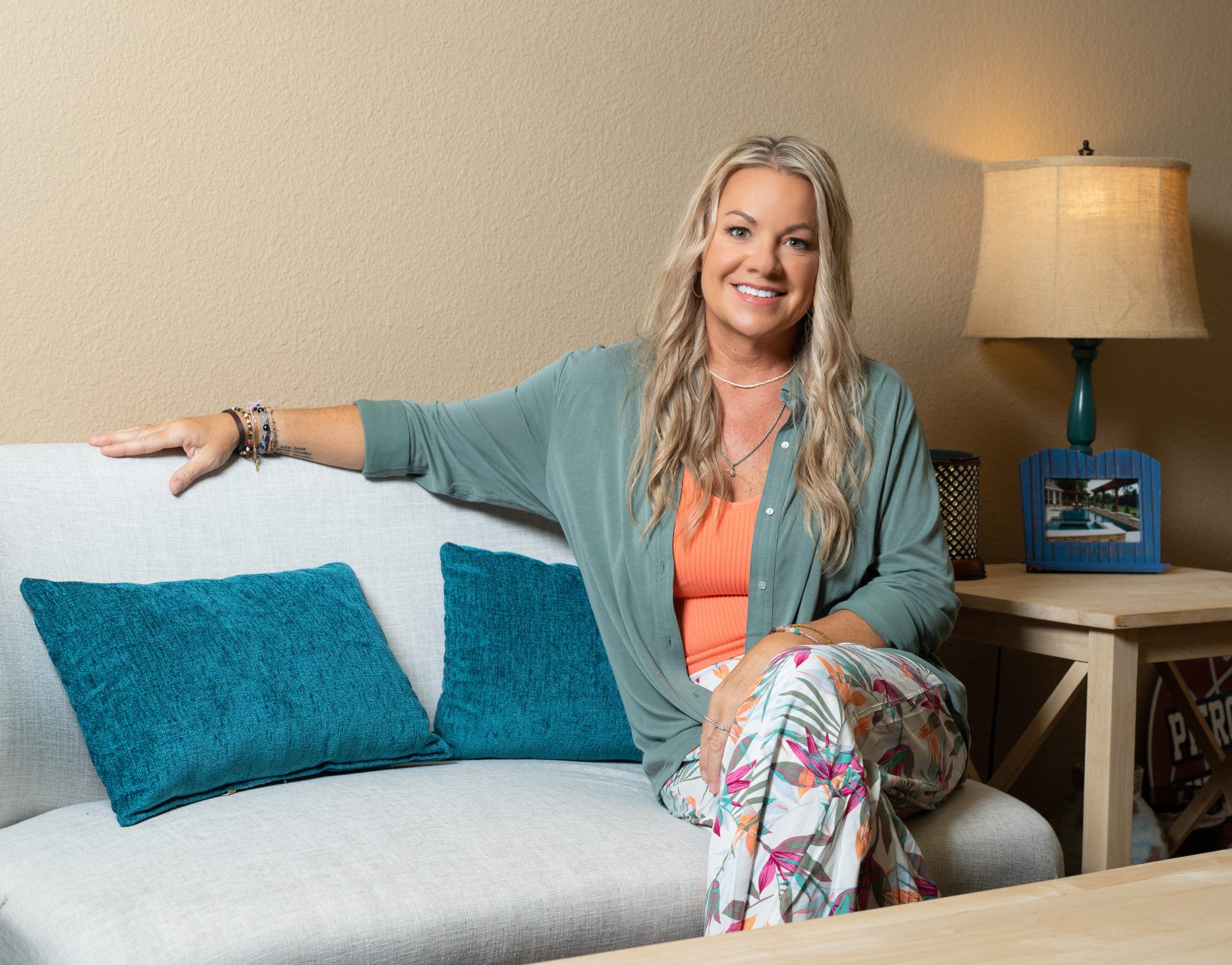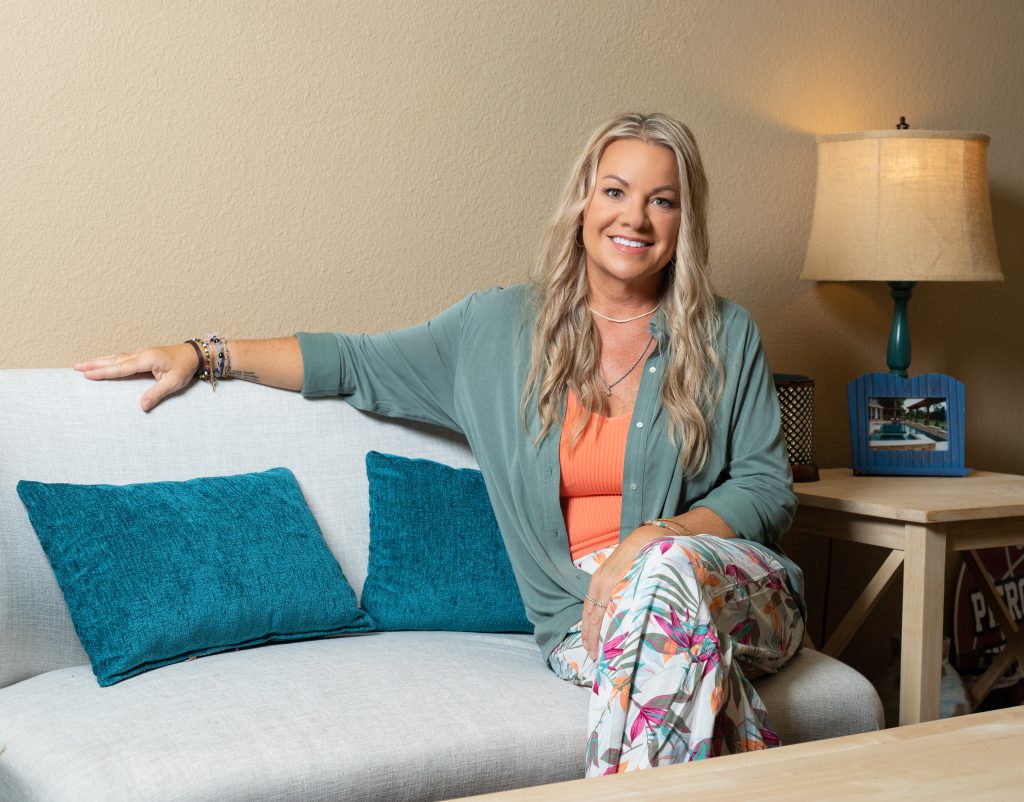 BY ALLISON MYERS | PHOTO BY BETTY LUIS
Since 2010, Lori Pierce has watched the construction world evolve as more and more women find their place in the industry. She's never been one to back down from a challenge, as she made the pivot from advertising to join her husband, Chad, in pool design and construction. He had worked in custom home construction, but after the 2008 recession, nobody was buying or building homes. "So, we thought, 'Why don't we improve the homes that are already built,'" she recalled. Pierce Pools & Outdoor Visions gives people the gift of an oasis in their backyard. These days, Lori explained, homeowners are wanting to spend more time at home with the people who matter most to them, and her team wants to help make the most of their outdoor experience.
From pools to patios to fire pits, they can help homeowners maximize their outdoor spaces, allowing them to make more memories and enjoy an enhanced quality of life. Lori went on to explain the unique dynamic they're able to have with their clients in that the same team members are involved from consultation to completion of the project, building deeper trust and a relationship along the way. Lori emphasized their desire to serve, uplift, and shape the Montgomery County area, supporting their community and continuing to establish themselves as a pillar in the outdoor construction industry.
Contact
333000 Egypt Lane, Suite D100
Magnolia, Texas 77354
(832) 401-9952
PiercePoolsCo.com
info@piercepoolsco.com