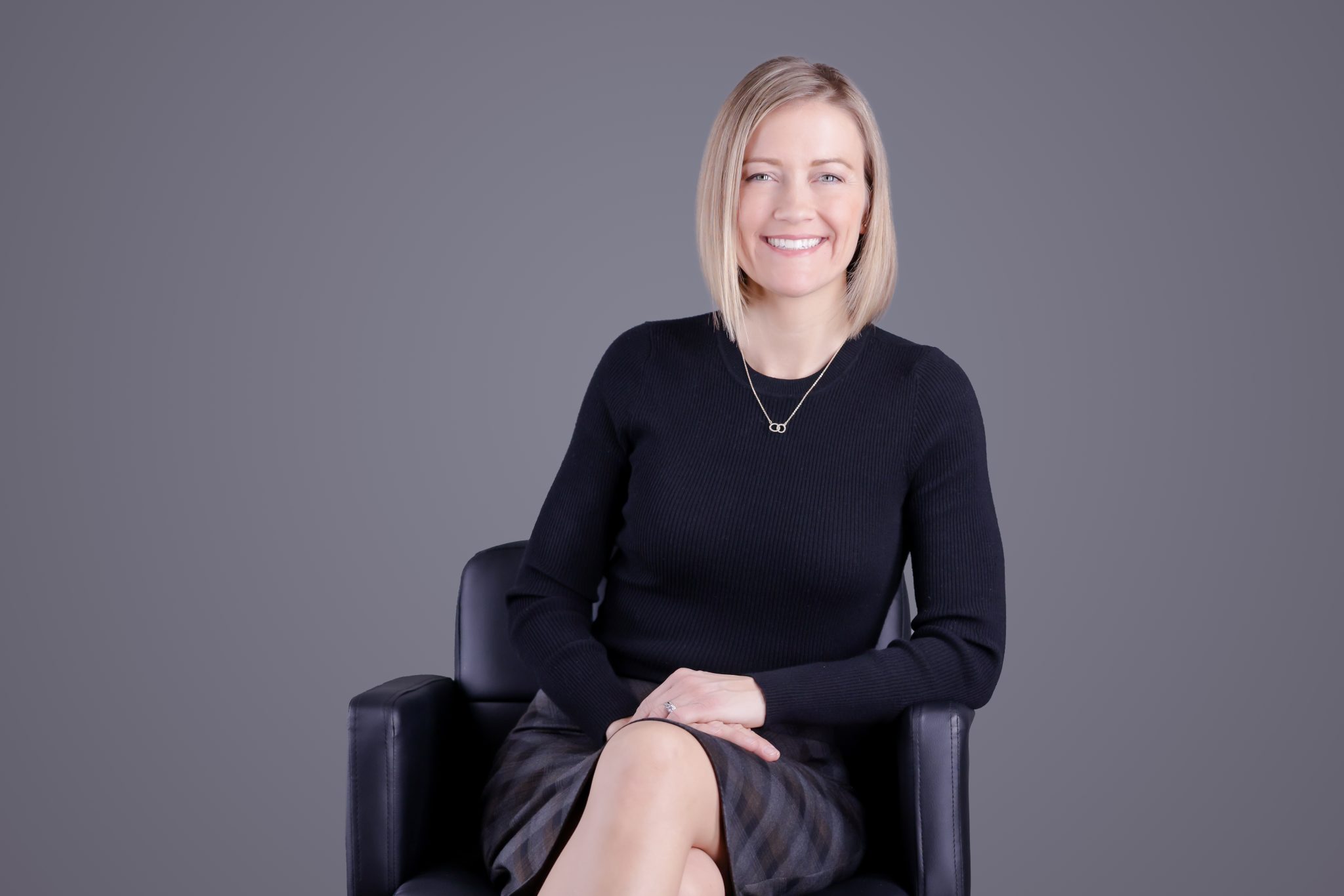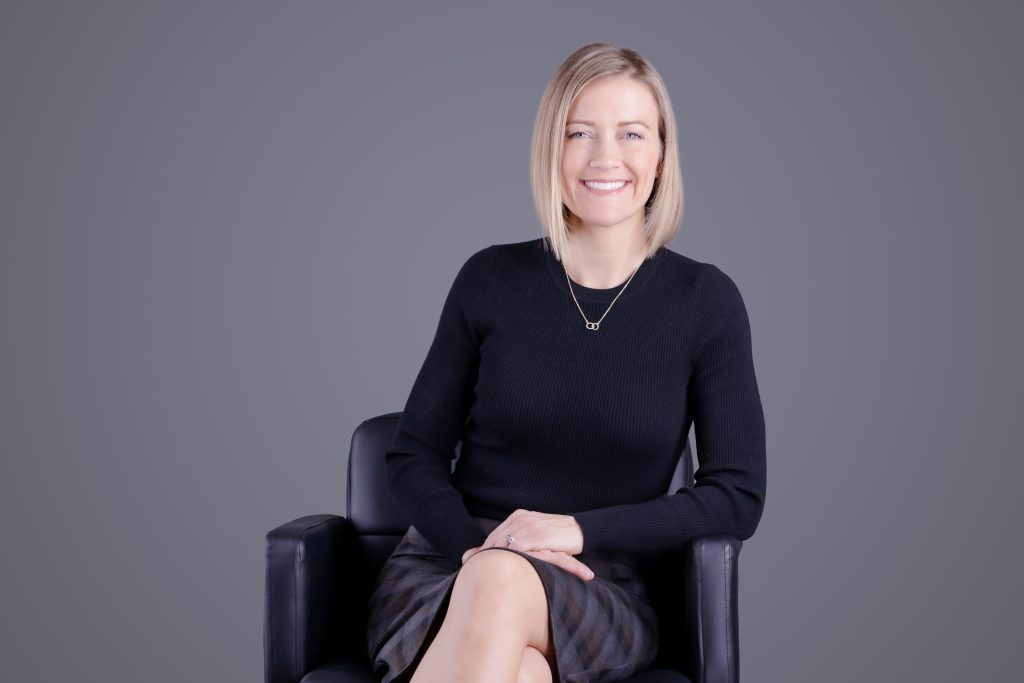 BY CHERYL ALEXANDER | PHOTOS BY FREDSHOTS PHOTOGRAPHY AND MILLHOUSE
Loren Gibson founded Transitions Therapeutic Services of North Texas, an outpatient behavioral health practice, in 2010 as its sole clinician. While she always enjoyed her personal one-on-one sessions with clients, Loren had long aspired to grow her practice to better serve the families of the town she called home. Like many working moms, Loren's dream of expansion was temporarily put on hold when she herself began to grow her own family.
"As a wife of a busy physician, my career had to take a back seat to motherhood in the beginning," she smiles. "However, my husband and I have always supported and respected each other every step in this journey. We have always been clear and honest about our goals and priorities in our relationship and careers."
After several years of trying and multiple setbacks along the way, Loren gave birth to three beautiful children within a three-year period, the first of which was conceived via IVF. Regarding her own personal struggle with infertility, Loren says, "I'll never forget how difficult those times were, and I remind myself every day to stay humble and understanding of those with similar misfortunes." Once her youngest of three children was consistently sleeping through the night, Loren once again shifted her focus back to entrepreneurship.
Transitions Therapeutic Services of North Texas currently boasts a multidisciplinary team of more than 20 licensed counselors. While McKinney and Allen were her focus initially, Loren has expanded her coverage to include satellite offices in Plano and Dallas. Loren is an LMFT, which stands for Licensed Marriage and Family Therapist. Her creed is an obligation to treat the entire family, and individuals do not exist in a vacuum.
"Most issues arise or are at least affected in part by a breakdown within complex family relationships," explains Loren. That is the main reason Loren chose to expand her practice to a larger, multidisciplinary team of clinicians.
"In order to help meet the needs of the whole family, we need counselors who specialize in small children, teens, adults, marriage, and whole family counseling. Within the family dynamic, there are a myriad of other special issues that arise as well, including addiction, bereavement, depression, anxiety, trauma, anger management, infertility, eating disorders, and LGBTQ," she says.
Loren built her staff with practitioners experienced in each of these special areas of interest. "At Transitions, we may have one therapist seeing a small child, while another counsels the parents individually, and yet another may see the parents for couples counseling. These different specialists can then come together and devise treatment plans with each point of view and a common goal in mind all under the same roof."
Today, Loren serves as her practice's clinical coordinator. In this role, she makes herself available to support and resolve any clinical challenges her counselors may face. Loren leads her practitioners at Transitions in regular large group meetings to discuss and share clinical ideas over actual cases.
"I strive to make sure my counselors are supported to the fullest — neither overwhelmed, nor overworked," Loren says. "I encourage a healthy balance between work and home life. A major part of my role as clinical coordinator is to care for my caretakers. I am available to my staff 24/7, even when I'm juggling my mom duties."
When asked how she has been able to attract so many great counselors to her practice, Loren made it sound very simple. "I want to attract the best in my field. I simply treat people right. Each of my therapists have at least a master's-level education in their field, so my staff is already knowledgeable when they come to me looking for a position. I give them as much autonomy as they desire, and I am always available if they need direction. My clinicians set their own hours. I take care of the business aspects of the practice so they need only focus on what they spent their whole life preparing to do: being someone who can listen and help people navigate through the tough times in life. I simply treat people the way they deserve to be treated, which is the way I would want to be treated."
Loren plans to continue growing her practice in McKinney and surrounding areas. "The stigma associated with seeking behavioral health treatment has certainly decreased in recent years," she says. "We will continue to grow as long as great therapists and deserving clients seek our services."
Clients can request an initial appointment either online or via phone with the front office staff. Many clients find the Transitions website very useful, as it posts pictures and biographies complete with special areas of interest for each staff member. The friendly front office staff at Transitions discusses each new client with Loren before they mutually decide which therapist would be the best fit for a given circumstance.
"We know that as our clients come from different backgrounds and experiences, so does our staff," says Loren. "As well, some counselors talk more, and some listen more. Each approach is unique to match the client's communication and personality to the right therapist. Lots of options are available, and clients can choose their counselor. Different people have different needs, and there is someone on our staff to meet every person's needs."
Sessions are available online as virtual appointments or in person at the main hub in McKinney, or the outposts in Allen, Lakewood, or Plano. Transitions Therapeutic Services is in-network with all major insurance providers. Mental health is covered by most insurance plans and may only require a small copay. If you don't have insurance, cash rates are available.
To read the biography for this busy wife, mother of three, clinician, entrepreneur, hockey and baseball mom, and amateur figure skater or for any of her multitalented staff members, visit NorthTexasCounselor.com.
As her practice has grown, Loren has hand-selected additional therapists to join her. "It's a great team," she said. "I'd send a family member to any one of them. We each have our areas of interest and experience including:
Marriage/Couples counseling
Family therapy
Adolescent issues
Play/art therapy for young children
Addiction
Transitions of life
Grief/bereavement
Depression
Anxiety
Abuse history/trauma/PTSD
Parenting
Anger Management
Infertility
Self-esteem
Self-harm/suicidal ideation
Women's and Men's issues
Eating Disorders
Contact
6401 Eldorado Parkway, Suite 227
McKinney, Texas 75070
(469) 712-5481
NorthTexasCounselor.com