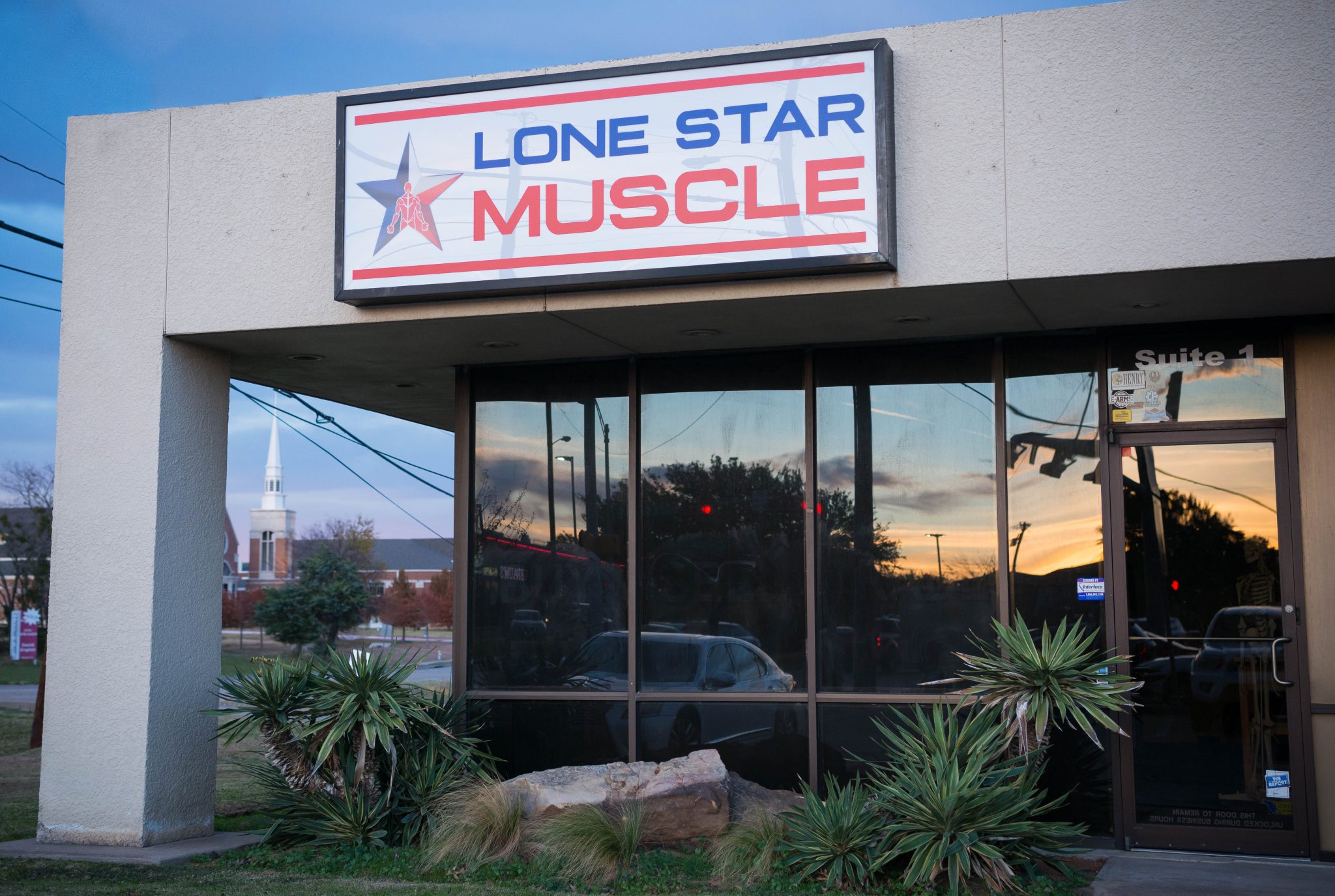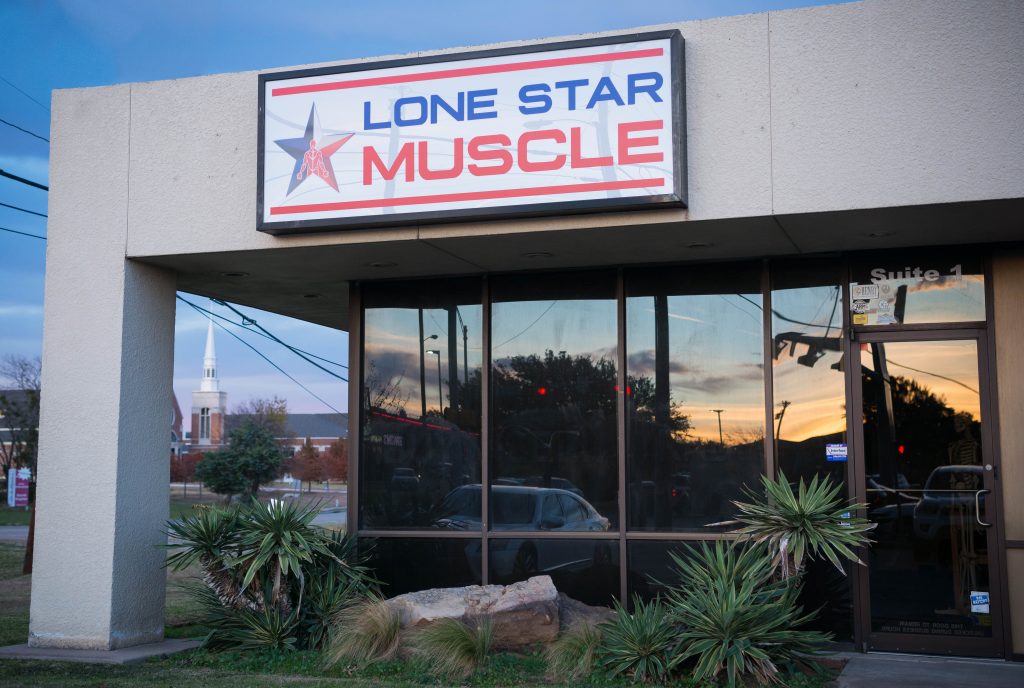 BY MELISSA GAUTIER | PHOTOGRAPHY BY MICHELLE THURGOOD
Making a New Year's resolution is easy. Following through with it is the tough part. It can be particularly challenging if a grinding exercise program is involved — especially if you're already experiencing pain and fatigue. When traditional paths to better health fail, Derek and Laura Colderbank's unique approach to fitness, increased strength, and stability might be your solution to kick off the new year healthy and pain-free.
Body and Mind, Working Together
A husband-and-wife team, Derek and Laura own Lone Star Muscle Activation in Rockwall, where the neuromuscular methodology, Muscle Activation Techniques (MAT,) is utilized. "Laura and I provide prehab, rehab, and optimal sports performance services for individuals and athletes." Both are experienced, elite-level MAT specialists certified through a program founded and developed by Greg Roskopf, the MAT provider for the Denver Broncos. "MAT is probably the only modality that can make you stronger as it increases your flexibility," Roskopf says. The MAT process is different from any other modality. Most programs focus on improving flexibility, but when flexibility is improved without stability, serious issues can develop, setting the body up for further injury. MAT trains the mind and body to work together by activating muscles that the brain's signals aren't reaching. The process focuses on stimulating underutilized, weak muscles. This improves muscles' contractile capabilities and strength, allowing joints to achieve full range of motion. Whether you're a weekend warrior or a high school, college, or professional athlete, MAT can eliminate impairment and faulty movement patterns, allowing muscles to contract properly for optimal function.
"When people work out, they may overload their systems, throwing muscles into a protective state that results in tightness," Derek says. "Tightness is a body's protective mechanism and a symptom of muscle weakness," Laura adds. The nervous system can misfire when compromised by injury, inflammation, overuse, stress, and trauma. MAT works with the central nervous system to restore neural pathways for efficient muscular contraction, ultimately improving joint stability.
Derek was introduced to MAT 20 years ago, while working as an intern at The Cooper Institute in Dallas. He graduated from Colorado State University with a degree in exercise physiology, concentrating in wellness. Laura earned her undergraduate degree in biology, concentrating in human anatomy from San Francisco State University. Both Laura and Derek received their master's in science in health and fitness management from Minnesota School of Business. Throughout their careers, Derek and Laura have traveled to work with professional athletes as MAT providers — notably with the San Francisco 49ers and Oakland Raiders since 2009.
Bryson DeChambeau's Life-changing Results
PGA golfer and Dallas native Bryson DeChambeau is an enthusiastic advocate of MAT's program and considers it to be his secret weapon. He has been working with the program's founder, Greg, to improve his performance on the course. "It has changed my life," Bryson admits. "I wouldn't be out playing on the PGA tour as well as I am today — injury-free — without Muscle Activation Techniques."
Targeting the root cause of pain, Derek and Laura start with a range-of-motion exam, testing each muscle's strength. Clients are asked to contract and hold various muscles. When a weakness is identified, they activate the affected muscles and may prescribe exercises to jump start and strengthen those specific areas. This leads to a more evenly distributed workload among all muscles instead of the continual strain on healthy ones.
Finding the Source of Pain
Surprisingly, the source of one's pain might be located farther from where their dysfunction and perceived pain actually is. For example, kinks in a nervous system can lead to glute muscles and hip flexors that don't fire, resulting in a sore knee. "It's not the knee that's the problem — it's the brain's communication with the glutes and hip flexors that's not working properly," Derek explains.
An injury changes the body's movement patterns, often creating compensations elsewhere that can change the normal gait cycle. Altered movements can become chronic, leading to long-term structural issues. "That's why it's important to seek our help as soon as possible to prevent further harm," Derek says.
Overcompensation issues can be treated using MAT, giving an overworked muscle a better chance to heal and resist injury. "By elevating the integrity of the neuromuscular system, individuals and athletes are better equipped to resist the force and stress of activities," Laura says. "This enables them to stay stronger throughout training."
Positive client reviews are a testament to MAT's credibility and remarkable results. Kathy Johnson tried MAT when an Achilles injury threatened to derail her Boston and Big Sur marathon plans. As her therapist, Derek thinks Johnson's injury actually stemmed from her shoulder, where limited range of motion led to lateral instability in the hip, causing muscles to pull on the Achilles. While improvement may take anywhere from one to more than six treatments, Johnson felt a difference after a couple of sessions. She completed her marathon runs just before her 50th birthday. She visits Derek when she feels a tune up is needed, or before a race.
Competitive sports are a big deal in Texas. Even kids' participation in select sports is serious business, especially when it hinges on potential college scholarships. You don't have to be a professional athlete to reap the benefits of MAT. Anyone, including weekend sports enthusiasts as well as high school, college, and pro athletes can benefit from Derek and Laura's utilization of muscle activation techniques.
You deserve to live life to the fullest. If you're interested in starting the new year with improved health, performance, strength, and flexibility, Lone Star Muscle Activation is accepting new clients. Derek and Laura look forward to addressing your needs while helping you achieve optimal wellness and performance.
Neuromuscular Therapy Addresses:
Joint instability and balance issues
Injuries that won't heal
Muscle tightness and/or pain
Lack of muscle flexibility
Lack of muscle strength
Injury prevention
Contact
1901 South Goliad Street, Suite 1
Rockwall, Texas 75087
(469) 745-2823
LoneStarMuscleActivation.com