Area graduates speak for United States at summit in New York
COURTESY: Kirsi Grizzard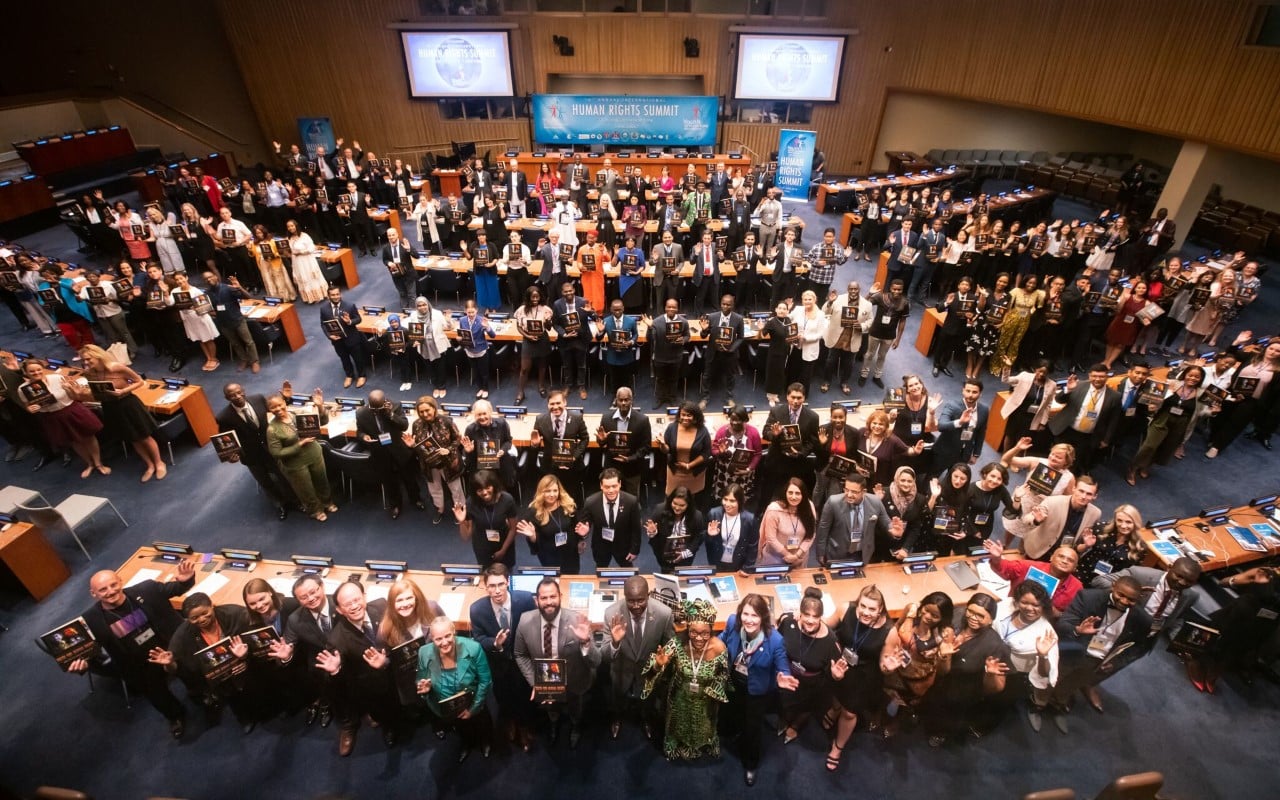 After proving their merit in the field of human rights, John Cooper School senior Pablo Flower and John Cooper '15 and Barnard College, Columbia University '19 graduate Demme Durrett were selected to represent the United States as Youth Ambassadors to the 16th annual International Human Rights Summit at United Nations Headquarters in New York.
Attended by guests from 78 nations, the message of the three-day Summit reached far beyond the Conference Room walls, streaming live on UN Web TV. The theme of the Summit was the importance of communities working together to resolve human rights abuses through education in the 30 Articles of the United Nations Universal Declaration of Human Rights.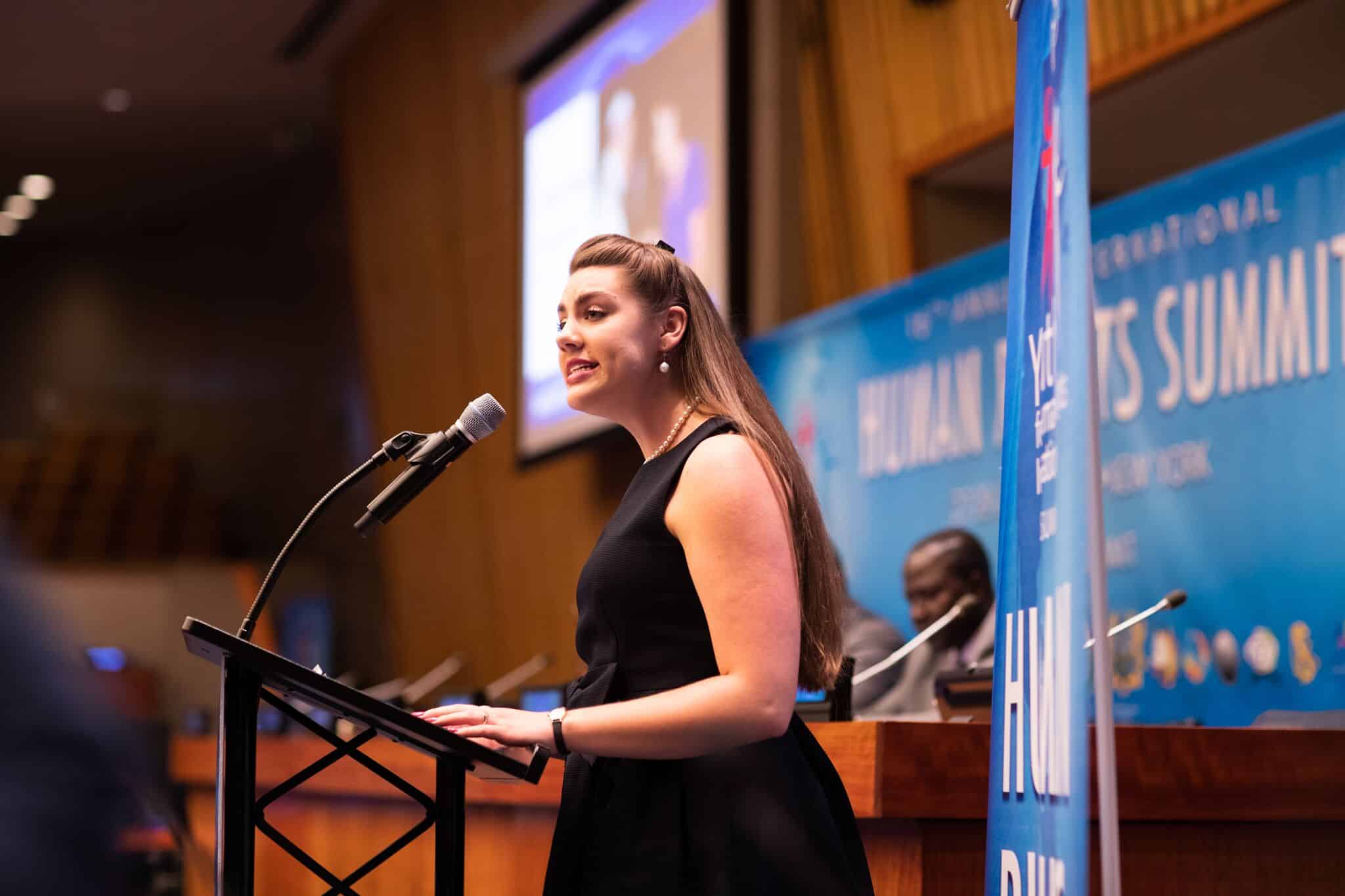 With this in mind, the non-profit organization Youth for Human Rights – USA, started by Durrett to help her further the Human Rights education activities here and across the county and where Flower serves as Student Director, are committed to continuing their outreach in our community.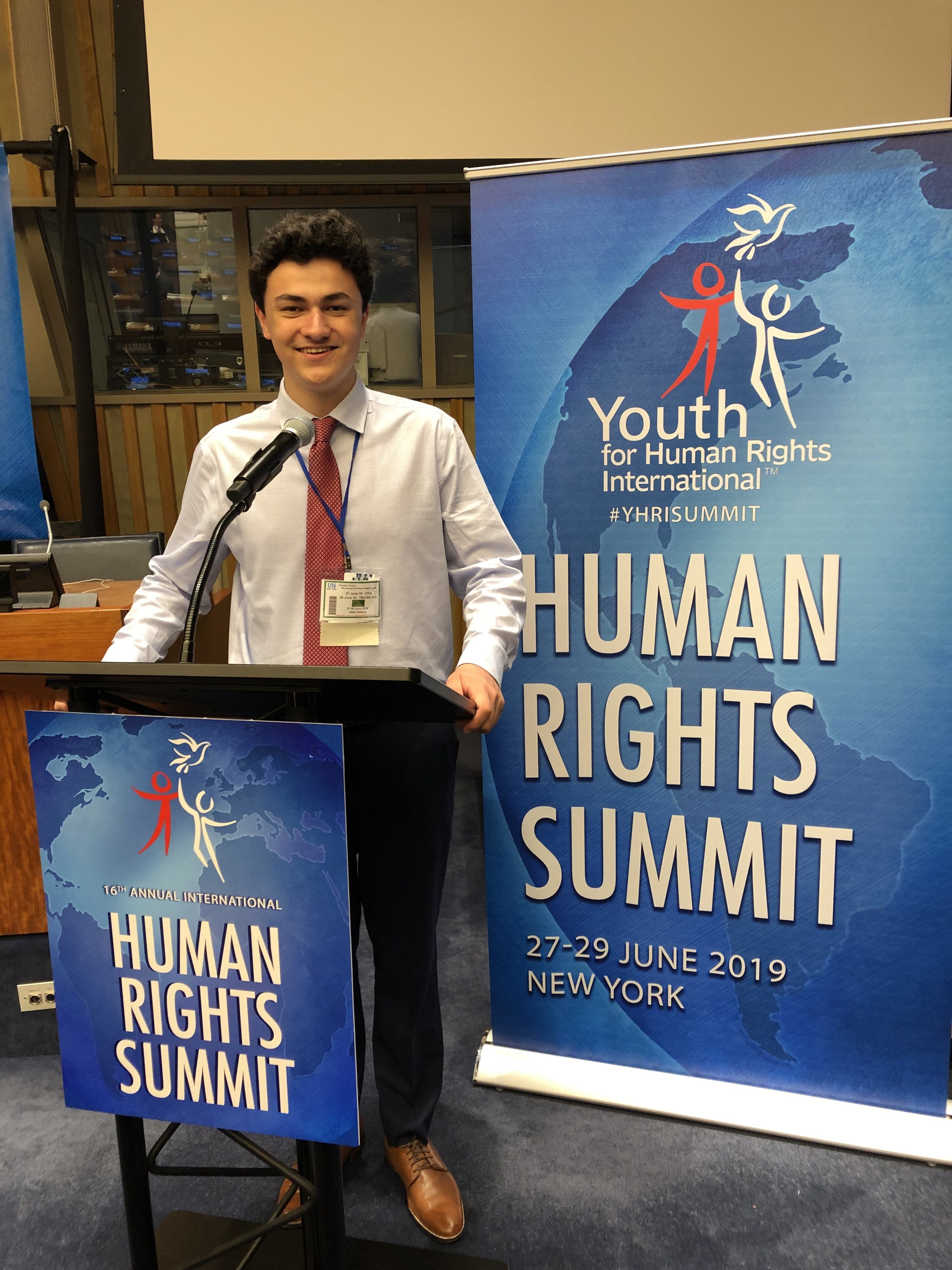 Flower recently added activities to help the students in the Tamina community of South Montgomery county, and the 9th Annual Human Rights Day Walk and Festival started by Durrett is in its planning stages for the December 2019 celebration. All community members are invited and encouraged to attend. For both, the Summit was a tremendously valuable experience and marked Flower's second time to be chosen to attend the International Summit and Durrett's ninth year as proud representative for the USA.
• Human rights-related non-profit organizations participation and corporate sponsorships are available at HumanRightsWalk.org