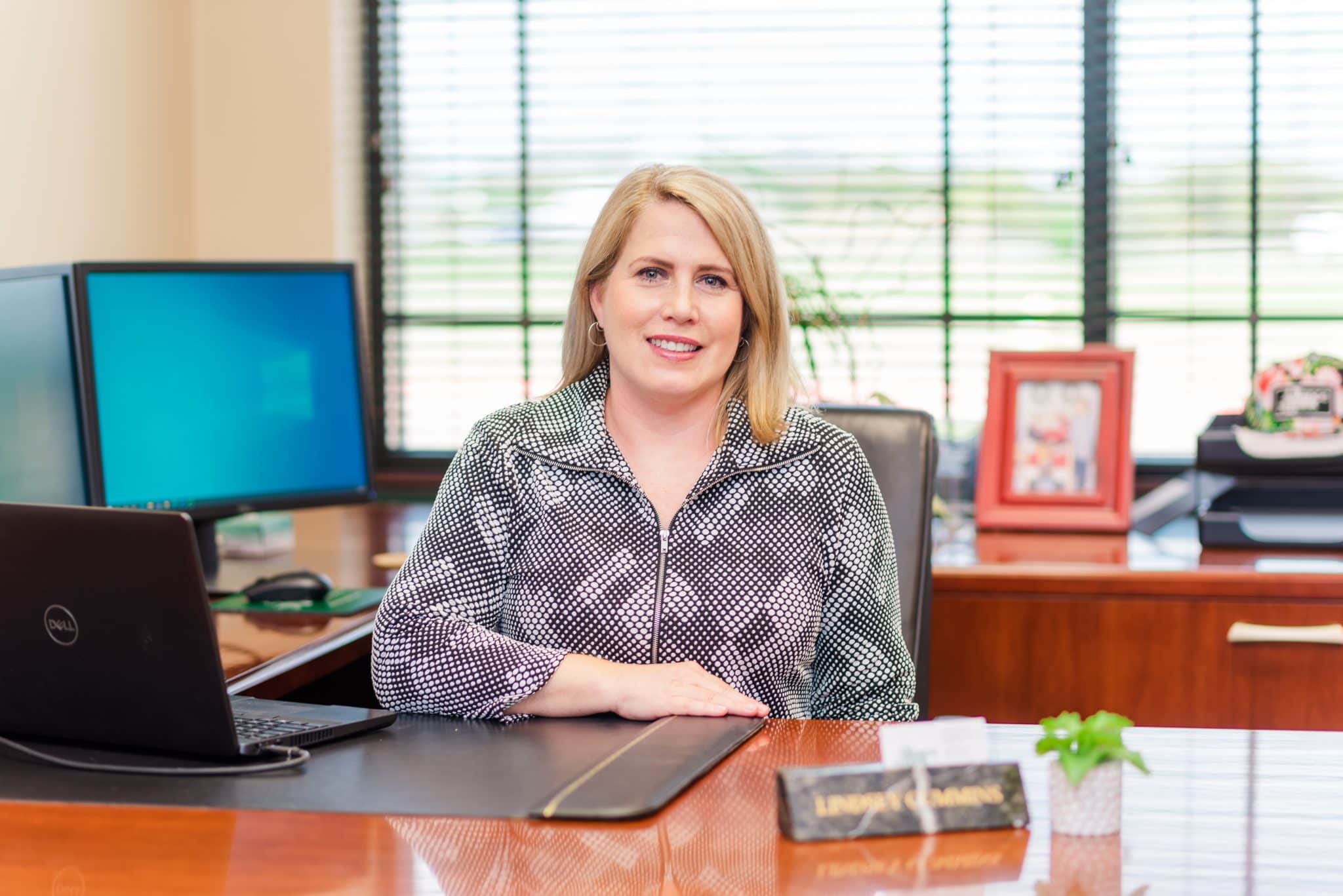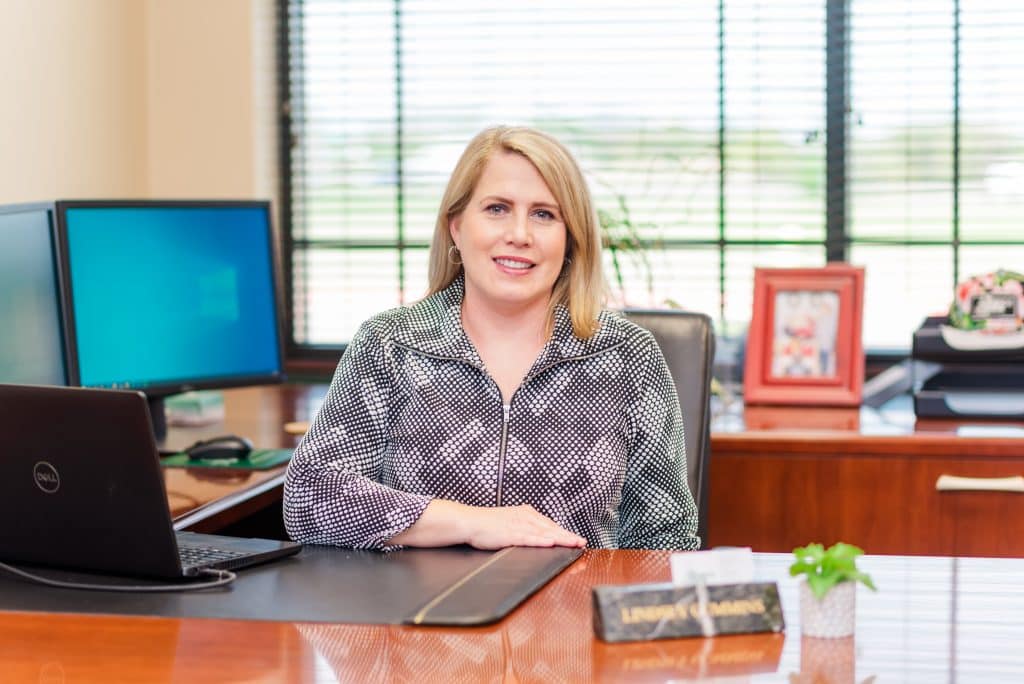 PHOTO BY THE TEAL ALBUM
Lindsey Cummins, the vice president of commercial lending for Alliance Bank, has always had a knack for numbers. She excelled in math through school and went on to earn a degree in finance from Texas Tech University. Now, she uses her nearly two decades of financial industry experience to help her customers through the loan process quickly and efficiently.
"I love helping people. It's gratifying when customers call after the loan closes and thank us for our help," she says. "I've also had customers refer their kids to us for a loan. It's rewarding to know they trust us to provide the best rates for their family."
In her leadership role, Lindsey begins each workday with a team meeting. Then, her schedule may involve meeting with customers or other lenders, collaborating with colleagues, or attending community luncheons.
Outside the office, Lindsey and her husband stay busy with their 12-year-old and four-year-old. When she's not attending youth sports, Lindsey loves early-morning walks in her neighborhood and taking care of her home's garden.
If you're looking for a true community bank that knows you by name, look no further than Alliance Bank. "This branch has been here for 15 years," Lindsey says. "Alliance is very involved in giving back to the community and participates in the Chamber of Commerce and the Women's League. And whenever any organization asks for donations, Alliance is always very generous."
Make the switch to better banking today. Visit AllianceBank.com to get started.
Contact
6130 South FM 549
Rockwall, Texas 75032
(972) 771-7070
AllianceBank.com