About the Expert
Linda Davidson is a branch manager and senior residential mortgage loan originator for Fairway Independent Mortgage Corporation. With nearly 25 years of experience in the real estate industry, Linda is a top producer and leads a top-producing branch. She shares her knowledge nationally by speaking on topics such as FHA loans and daily disciplines for business success.
---
Q&A
How do I know how much mortgage I can afford?
We look at your debt-to-income ratio, or your DTI. This includes all your monthly debt payments divided by your gross monthly income. Typically, a good DTI is 45% or less. You can still qualify for a loan with a higher DTI, but the lower your DTI, the more manageable your debt and the more money you will likely have left over after you have paid your bills. We have discovery conversations with our clients and review their specific scenario to find the best loan option for them.
What if I have bad credit? Can I still apply for a mortgage loan?
We highly recommend that borrowers have a credit score of 620 or higher. This is because everything in the loan process is based on perceived risk. Although it is possible to obtain a mortgage at 580 or above, it is important to know that lower credit scores come with increased challenges such as a higher interest rate. The more you can improve your credit score the more options that are available to you, and at a lower cost.
How can I make my offer more attractive?
The market is so frenzied that every contract has multiple offers. We highly recommend that you have been pre-underwritten upfront to stand out from other offers, not just a prequalification. You can also consider giving the seller a bigger earnest money deposit to show that you are financially strong and serious about buying the home.
Another tip would be to offer a possession date delay and allow the seller to stay in the home for 30 to 45 days after closing. Just know that your mortgage note requires you to live in that home as your primary dwelling within 60 days of closing (except if you are financing an investment property or second home). We want you to stand out from all the other contracts. Let's talk about how we can make that happen. Contact me at (972) 278-3400 or (214) 802-1868 or linda.davidson@fairwaymc.com.
How often will I receive updates on the loan process?
We update our clients weekly and for important milestones during the loan process. We also stay in touch with our clients when they are out looking for homes. We are here if they want to run numbers on the specific home(s) they find.
Additionally, before the loan process even starts, we provide pre-approval consultations, where we communicate all of the expected out-of-pocket costs and monthly payment upfront so there are no surprises at the end. We pride ourselves in our diligent and transparent communication with our borrowers and their agents.
Is now a good time to refinance?
Yes. Rates are historically low. We anticipate rates staying this low through the end of the year, but there is no crystal ball. If you are looking to refinance, now is the time to do it. With inflation, interest rates go up. The window of opportunity is still there, but we anticipate that window to start closing.
---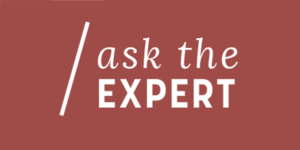 LindaDavidsonMortgageExpert.com
Office: (972) 278-3400
Direct: (214) 802-1868