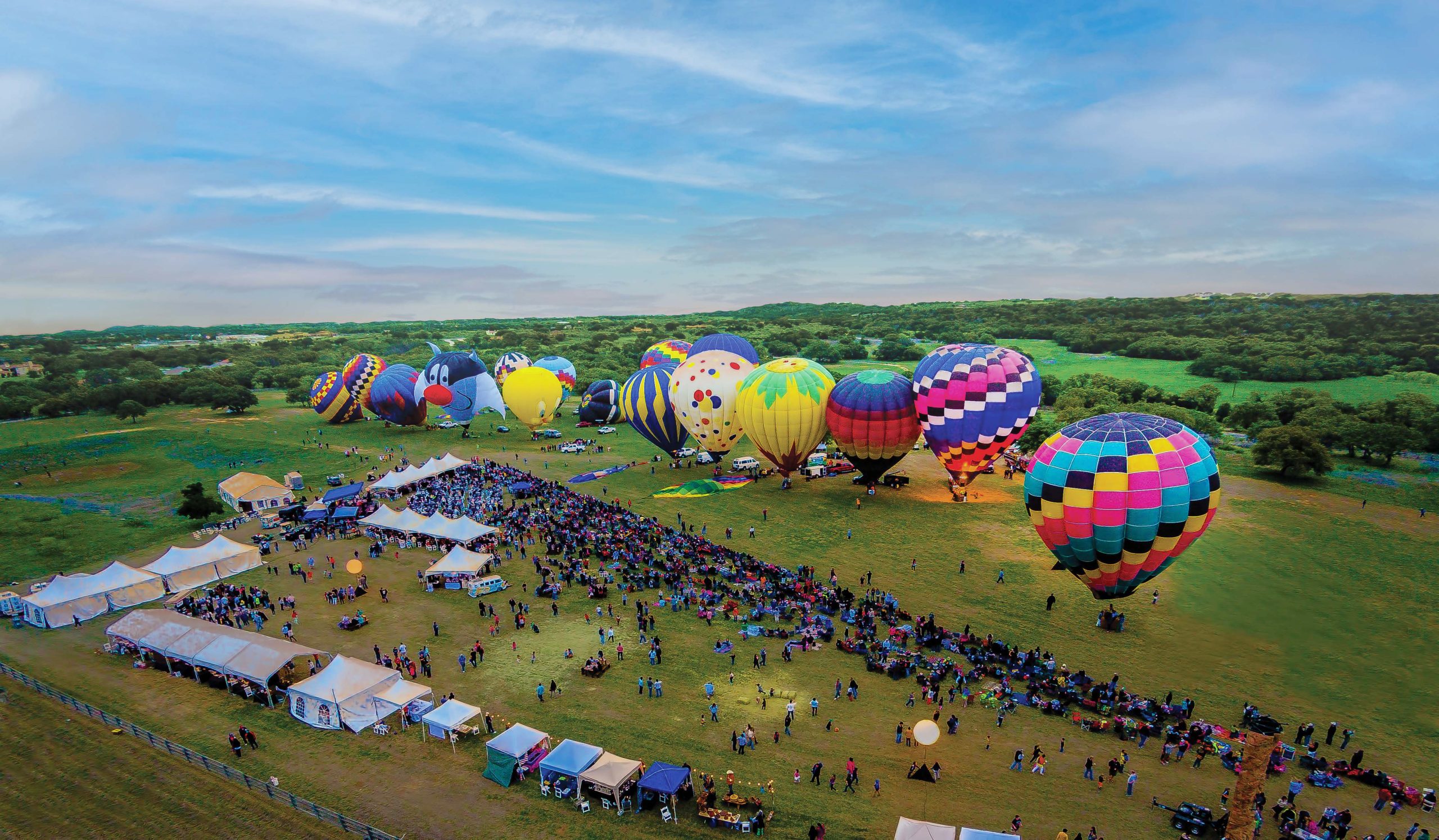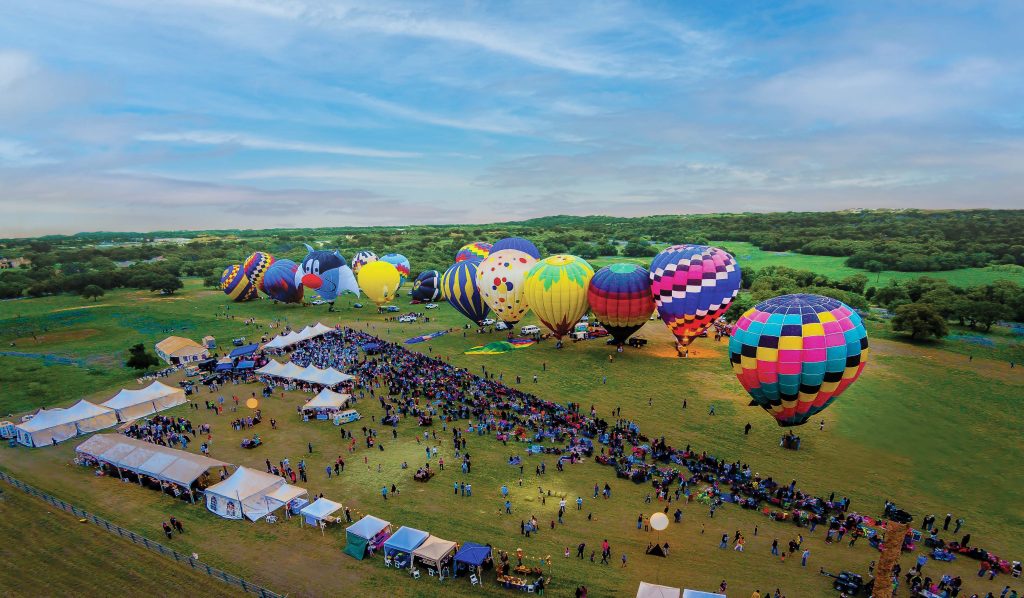 By
Christina Garcia
---
Hot air balloons are a finicky beast. To soar, they need perfect weather. And yet, Texas throws hot air balloon festivals every year. It's almost as if the chance to see a balloon sail toward the clouds is worth dashed hopes if it does not work out. Several cities in the state boast such fests. Longview won a bid to host the National Hot Air Balloon Championships this year. They'll welcome 50 of the best pilots in the United States for a week of early-morning balloon races around the city.
Spectators flock to these festivals, sometimes to watch them from afar and sometimes to ride about 30 feet up in a basket tethered to the ground. Most are happy to see the inflated balloons cluster, all aglow at dusk, still tethered.
Magic can happen, but nothing we say will prepare you for a hot air balloon festival more than this key phrase: Weather permitting. Bring your hopes, not your expectations. There are no refunds anyway.
Pilots need winds in the eight-mile-per-hour range to fly and use them to change direction as they ascend and descend. Races happen near predawn or very early in the morning, and while the early birds enjoy views from the ground, evening "glows" are a bigger crowd draw. That's when all the balloons light up just after sunset, creating a spectacular view worth traveling to see.
We did our research on hot air balloon festivals in Texas for you, and here's a little taste to help you take off.