About the Expert
Dr. Leslie Blackburn's path to pediatric dentistry led through Columbia University (Master of Science and Dental Education; Doctor of Dental Surgery) and Yale University (pediatric dentistry certificate). Prior to those degrees, she earned a Bachelor of Arts in psychology from Brigham Young University. Dr. Blackburn enjoys playing with her young children and exploring the area with her husband Shawn, who is an attorney.
---
Q&A
When should children see a dentist for the first time?
The American Academy of Pediatric Dentistry recommends getting your child to a dentist by age one or when the first tooth arrives. At the latest, try to get them in by age three to 3 ½. With X-rays, we can catch cavities on the sides of teeth when they are tiny. When caught that early, fillings usually aren't even necessary. Early identification of cavities keeps teeth healthy from the outset.
Do kids really need fluoride?
While scientific studies on fluoride show few negative side-effects, it must be used with special consideration. Up to age four, use just a dab of toothpaste with fluoride since they might not fully spit it out. Even up to age nine, use a pea-sized portion. Kids older than that are usually ready for regular brushing. There is little risk associated with a moderate amount of fluoride.
Why is a pediatric dentist ideal for children?
Finding a pediatric dentist early creates a partnership to help your kids establish a strong oral health basis throughout childhood. Pediatric dentists complete an extra two- to three-year residency just with kids to learn a whole array of techniques. Our specialty has three main focuses. We are trained in the safe sedation of kids. We learn techniques in establishing trust and comfort during treatments. And we focus on speed because kids can't sit for long. We also are trained how to tailor our care to the needs of individual children.
What are some best practices for kid's oral health?
Flossing is the key to getting cavity-causing bacteria off the teeth. Introduce floss as soon as teeth appear to get your child used to it. Mouthwash is not as important but can help with stinky breath as well as by introducing fluoride if they can spit well. Tongue scrapers also work for odor control. Kids can use them in the morning and in the evening, before bed. The research is young on oral probiotics. They might not stand alone as a solution but as part of the overall toolkit, they could help tip the balance toward overall mouth health.
How do pediatric dentists accommodate apprehensive patients or patients with special needs?
A pediatric dentist trained in special needs guides each patient at their own pace, with gentle nudges to make progress. We craft a personalized experience, so every step of the treatment feels easy. Pediatric dental offices that focus on special needs should have extra amenities to make kids comfortable.
For example, at Growing Great Grins, we have a laser for numbing teeth to prevent needles. It feels like air and water blowing on tooth and works very well for our special-needs patients. You want every child to feel that everything is good in the environment. For instance, during COVID, our waiting area includes an enclosed room for one family at a time to get face paintings or balloon animals. Teens can kick back with heated towels, heated neck wraps, and/or Bose headphones.
---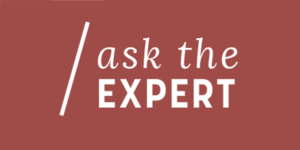 GrowingGreatGrins.com
(281) 367-8805