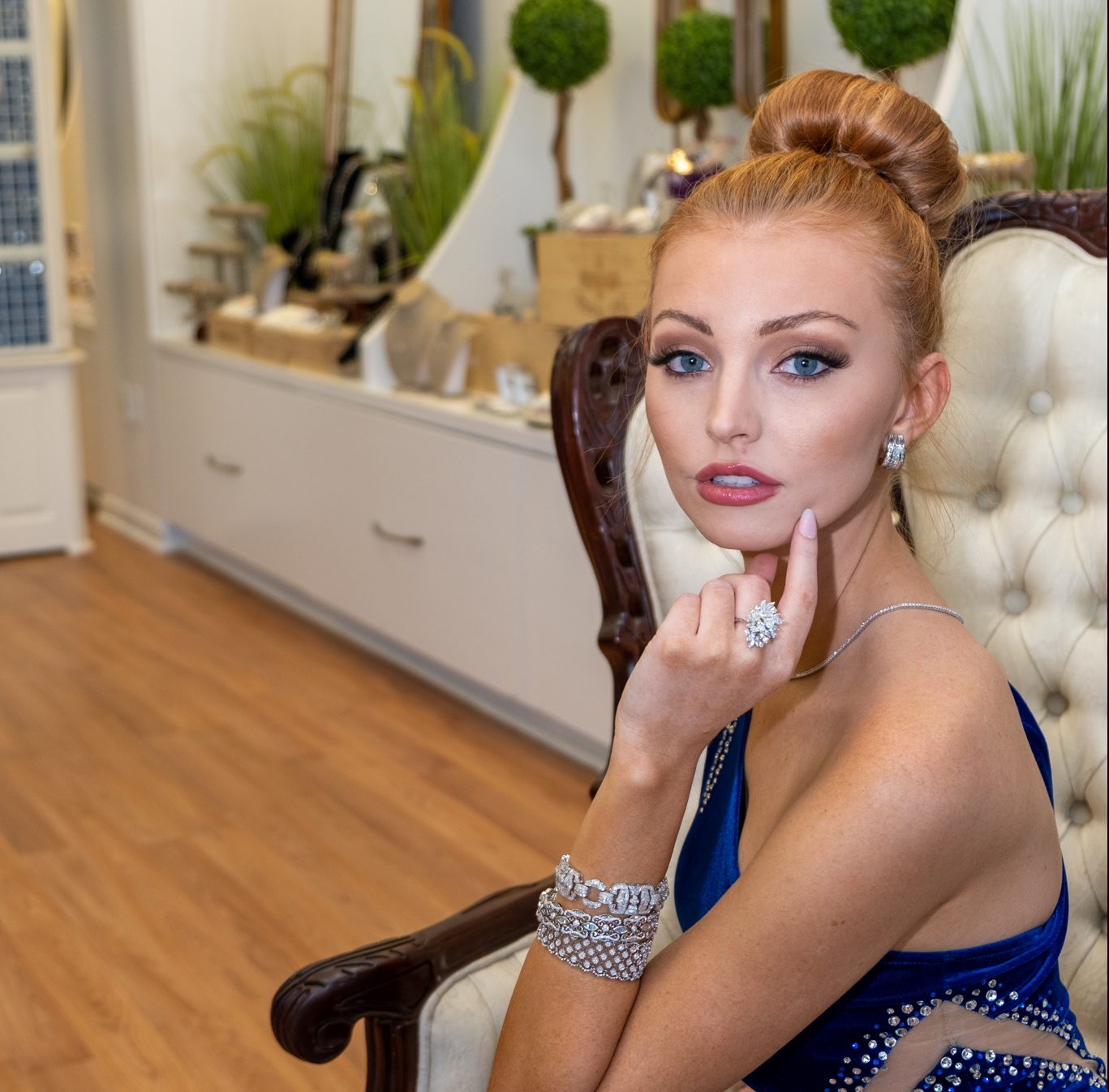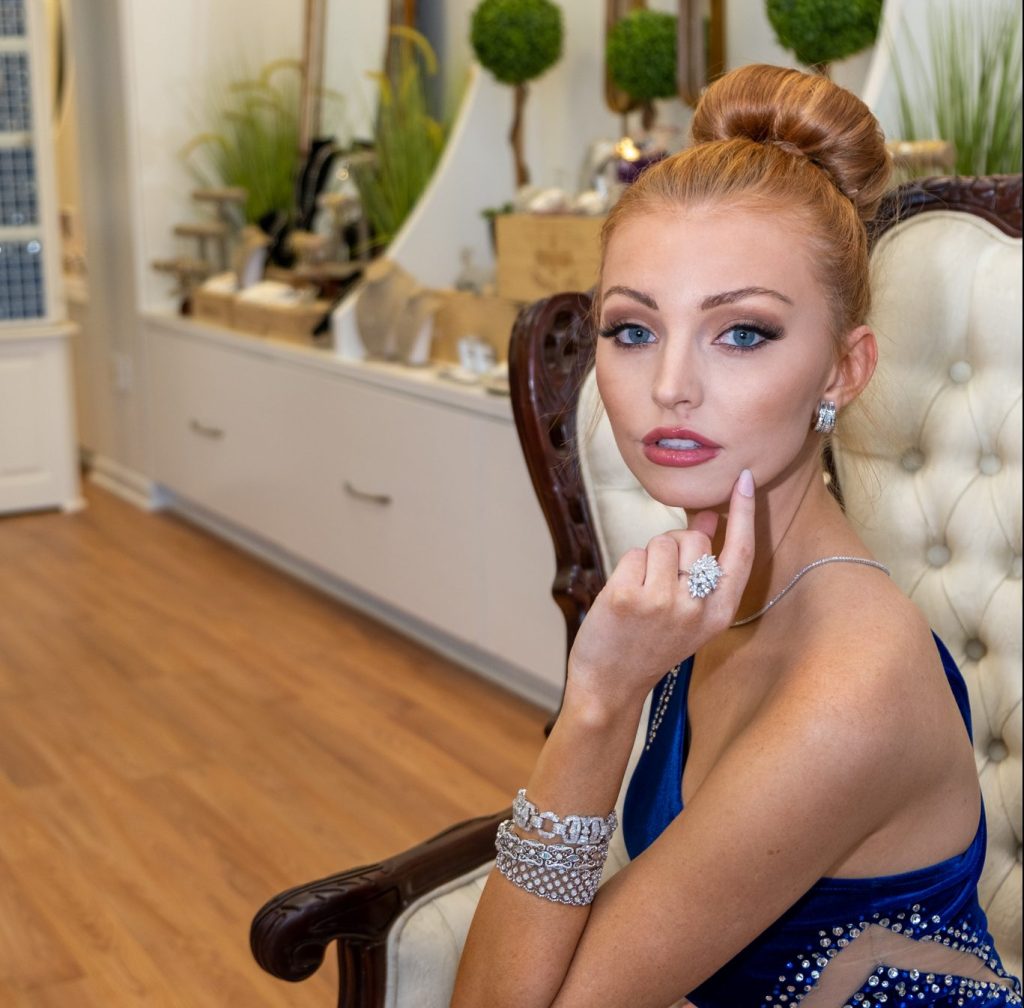 By Meredith Knight | Photos by Tina Blake with Gulf Coast Imaging Studios
---
It's time to schedule your salon day, line up that favorite babysitter, shop for something stunning to wear, and whatever you do, don't forget the diamonds! Then mark your calendar for League City's 60th Diamond Anniversary Ball. Everybody who's anybody will be there to rub elbows, celebrate six decades of growth and prosperity, dance and laugh the night away, all while raising funds for some worthwhile causes.
Looking Back
The year was 1962. Ray Charles led the music charts with "I Can't Stop Loving You." Families gathered around the black-and-white laughing at the antics of Andy Griffith, Lucille Ball, and Red Skelton. The first Walmart, Kmart, and Taco Bell were opened, and everybody's mom attempted French cooking with Julia Childs. Meanwhile, down in South Texas, a group of forward-thinking leaders achieved their dream of incorporating League City, growing what began as a tiny town known for its historic oak trees into the family friendly, thriving community we know today. Sixty years has flown by and that small bedroom community of under 3,000 has boomed into a city of more than 116,000 residents, while maintaining its small-town charm and downhome welcome and warmth.
Looking Forward
Even as League City flourishes and new residents and businesses flock here, 40% of the city is yet undeveloped and it's estimated the population will double over the next 30 years. And the reasons people love it? League City boasts an unemployment rate of 3.9% and an extremely low crime rate. The school system ranks in the 76th percentile nationwide. We have top-rated medical facilities, outstanding local restaurants, and a recreational lifestyle along the water, including Clear Creek and Clear Lake. The city offers new, modern neighborhoods and a historic district oozing with southern charm. Our kids have access to a state-of-the-art college that's part of the University of Houston system but also nestled within a game preserve. We can zip over to Seabrook, Kemah, Webster, Clear Lake Shores, Friendswood, or Dickinson without getting on the highway. It's a short commute to NASA Johnson Space Center, and Houston and Galveston are just a half hour away. No wonder League City consistently ranks among the safest, most affordable, and best places to live and raise a family in the state of Texas—and the United States.
So Much to Celebrate
Clearly, League City residents have a lot to celebrate. What better way to do that than by pulling out all the stops with black-tie-preferred-diamonds-required festivities.
At the hub of all this planning and excitement is League City's Executive Director of Communications, Community Engagement, and Cultural Affairs, Sarah Osborne. To say she's excited about the event would be an understatement. "It's going to be amazing," she said. "It's a chance to get dressed to the nines, enjoy some outstanding entertainment, and go home with some gorgeous diamonds donated by local jewelry companies. We want longtime residents to come out and meet their newer neighbors. We want those from the west side of the city to meet those from the east side. Above all, we want this night to be fun and to bring people together as we celebrate 60 years of incorporation."
Donated diamonds will include the $5,000 Cocktail Diamond Hour raffle prize donated by Lewis Jewelers, a dazzling earring, necklace, and bracelet set from Collard Jewelers, along with other pieces donated by locally owned jewelers in the Houston-Galveston area. There will also be a VIP Shopping Party at Diamonds Direct Baybrook on October 19 for those who purchase a table. Diamonds will adorn special guests, including emcee Courtney Zavala from KPRC's Houston Life and Miss League City USA Destiny Fernandisse. "All the items offered at the silent auction immediately before the ball will either be diamonds or packages that include diamonds, such as a Dermatology and a Diamond," Sarah said. "Local jewelry companies—and other businesses like Advance Dermatology—have been extremely generous, and we have some stunning auction items. We're excited to have Courtney and Derrick Shore as our celebrity emcees along with dueling pianos that will highlight the last 60 years in music."
There will also be fun events during the ball to celebrate the moments and people who've shaped League City's history. "Throughout the evening, we want to recognize locally owned businesses and people who've lived here 10 years, 20 years, 30, 40, 50, and even 60 years," Sarah said. "We've been through a lot the last couple of years and we want the ball to be a chance for people to get together again and enjoy some much-needed fun. We all love League City, and this will be a diamond-studded chance to show it."
See the accompanying ad for more details and to reserve your ticket. Now, break out those diamonds. We can't wait to see you there.
Diamond Anniversary Ball
When: October 22, 2022
Where: Southshore Harbor Resort
Event highlights
Champagne cocktail hour and raffle for a chance to win a $5,000 diamond

Silent auction featuring a dazzling array of diamond jewelry

Three course dinner and dessert inside the Crystal ballroom at SSHR

Dueling pianos highlighting six decades of music

Surprise "local celebrity" singers

High-profile emcees from KPRC Local 2

Proceeds to benefit League City Public Arts Initiative and League City Proud
---
CONTACT
For more information visit www.leaguecity.com/diamondball or call (281) 554-1025